SALT LAKE CITY — For those of us who made it through the sweltering heat of summer in Utah this year, we're probably looking for a respite from the warm weather. With fall coming on, the leaves in the canyons will be changing and offering us all a good reason to escape the high valley digits and head to the hills. Utah never disappoints when it comes to autumn leaves.
KSL meteorologist, Kevin Eubank, predicted a moderately colorful fall season. While this summer was a scorcher, the recent rain will help temper the brown and liven up the hues in the hills. Here are five drives or hikes you should take this fall for optimum foliage viewing.
Trapper's Loop
Trapper's Loop is an 11.5 mile thoroughfare stretching from I-84 near Mountain Green and ends at SR-39 just south of Pineview Reservoir. The route takes drivers up a 5.5 mile incline through cow pastures and trees. At the top of the summit, sightseers can pause for a breathtaking 360 degree vista.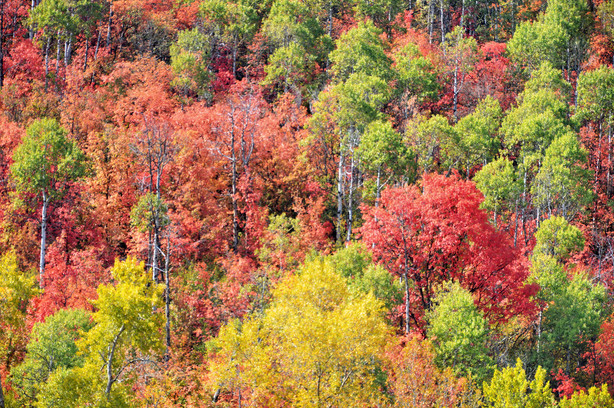 With the quaint town of Huntsville nestled to the north and Snowbasin Ski Resort cutting a swath to the west, Trapper's Loop is a drive worth taking any time of the year, but especially during the fall months.
Millcreek Canyon
If you are a Salt Lake County resident, your choices for leaf-viewing are ample. Most of the canyons to the east are fantastic for fall colors. One, though, stands out just a little more than the rest — Millcreek Canyon.
Millcreek Canyon is everything a Utah canyon should be; it's close to downtown, less-trafficked, and full of mountainous beauty. The trees hang over the road, creating a sort of canopy of colors for passers-by. There are many hikes up Millcreek canyon, ranging from family-friendly to expert level.
Stewart Falls Hike
For those wanting to work for their fall color watching, Stewart Falls is the perfect hike. Coming in at a manageable 3.5 miles round trip, the hike is a good one for families. Be aware though that if you're starting the trail from Aspen Grove, watch out for the last few feet as the trail declines sharply down to the falls.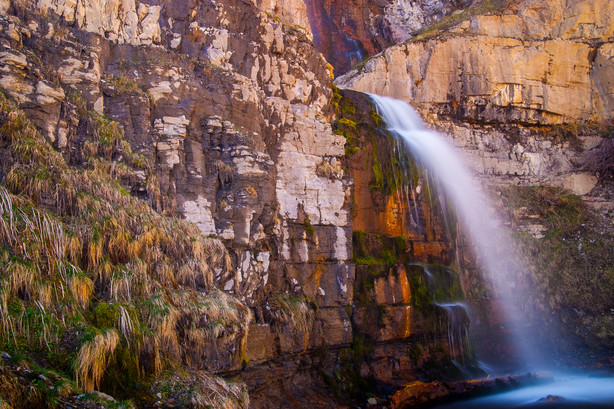 Fall colors surround hikers as they move through aspen trees, over creeks, and through alpine meadows. This trail can be quite popular on weekends, so plan accordingly. Many enjoy sitting at the base of the falls and taking in a quiet moment gazing out over Sundance and the surrounding canyon.
Mount Nebo Loop
Another great drive with lots of hiking options, the Mount Nebo Loop starts in Payson and comes out near Nephi. Wind through trees and view the leaves in your car, or hop out and enjoy a hike up to Grotto Falls or, for the more adventurous, to the lookout area called The Devil's Kitchen.
Plan a day to take in the leaves with a picnic. The Mount Nebo Loop is at its fall peak during the early weeks of September. For Utah County residents, or those who don't mind a drive to Payson, a drive up Nebo Loop will complete a fall to-do list.
Highway 14 (Near Cedar City)
For those living or visiting the southern area of the state, there's no better place to take in the leaves than a trip up Highway 14 near Cedar City. The drive will take you past Navajo Lake, a popular fishing site, and through aspen and oak trees.
Starting east from Cedar City, the highway winds up a gradual incline and summits with spectacular overlooks and views. Cedar Breaks National Monument is seasonally accessible via SR-148 from May through mid-October.
What are your favorite places to see the leaves? Tell us in the comments or email me at rgarfield@ksl.com.
×
Photos
Related Stories