Estimated read time: 2-3 minutes
This archived news story is available only for your personal, non-commercial use. Information in the story may be outdated or superseded by additional information. Reading or replaying the story in its archived form does not constitute a republication of the story.
HENDERSON, Texas — Anyone can play basketball, even those you might not expect on first sight. Even, for instance, two missionaries for The Church of Jesus Christ of Latter-day Saints who show no outward signs of having any skills.
A video posted to YouTube shows two LDS missionaries playing ball with a group of men in Henderson, Texas. During warm up, they're missing shots and generally looking like pretty miserable players. But things quickly change when Elder Cole Payne, originally from Lindon, Utah, lands a solid dunk on one of the players. Then follows the amazed shouts from those watching.
The companions proceed to show that they indeed have some serious skills, which isn't a surprise once you understand that 19-year-old Elder Payne was in fact on the Orem High championship basketball team in high school.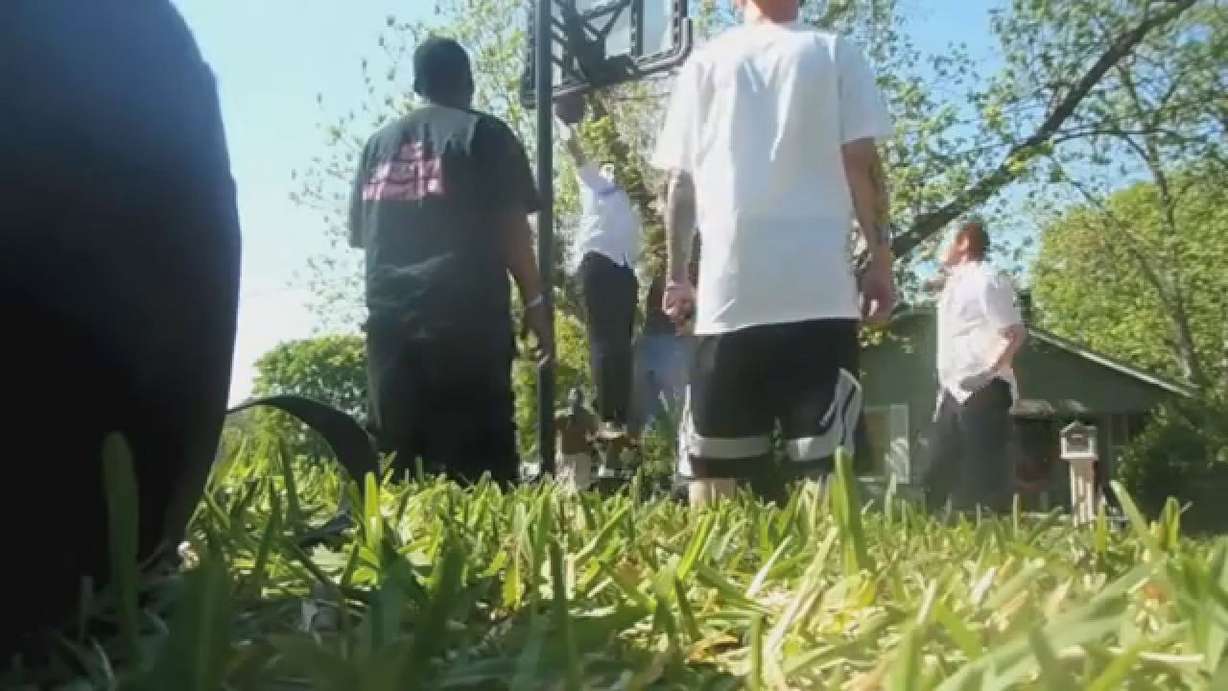 According to father Wade Payne, Elder Payne was just looking to play some street ball with some locals in Henderson, Texas, where he was serving roughly three months into his mission at the time of the video. Some folks invited him to play, and he set up a camera he had stashed in his backpack before hitting the court.
In a classic hustle move, the two missionaries intentionally miss some shots at first, underplaying their talent. Or at least that's what Payne thinks, saying he knows "they are better than that."
The video tells the rest of the story, with some solid dunks and an enormous amount of laughter and surprise.
"I thought they were about to get clowned, man," said one man watching the game. "They're doing the clowning!"
Payne said his son told the family about the game on a phone call on Mother's Day and then sent an SD card with the video home. Elder Payne's nephew posted the video Friday and it has since gone viral.
But there's more to the story than just a hilarious hustle.
"They didn't know this at the time, but they were already teaching the daughter of the one guy that (Elder Payne) dunked over," his father said.
That daughter gave them several referrals, one of which turned out to be that same man from the basketball game. They had a good laugh and the man started discussions with the missionary, according to the senior Payne.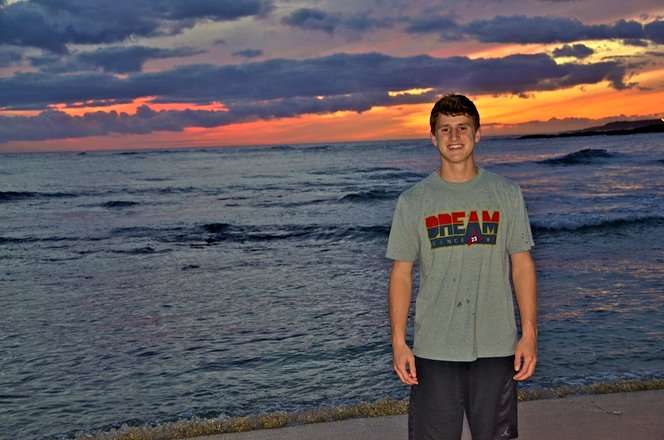 The man's daughter was baptized in late May. Elder Payne was later transferred.
Wade Payne is glad his son has found a way to incorporate the game into his life as a missionary.
"I think it's good because anything that helps these guys interact with locals is good," he said. "It puts a good view on the church as long as they're having fun and doing it that way."
Elder Payne was also a Utah All-State football player. He'll be playing wide receiver for Southern Utah University after he returns from his mission.
×