SALT LAKE CITY — While many people think Utah food is limited to Jell-O dishes and funeral potatoes, there is actually a wide variety of cuisines available from all around the globe. Many cities across Utah house restaurants that offer different, delicious foods. Here is a list of five types of foods that you may not have realized were available in Utah.
The Blue Nile offers Ethiopian cuisines and customs when you dine there. A tradition when sharing an Ethiopian meal is to share a plate with your guest and to break a crepe, pancake-type bread, Injera, and feed it to each other. Ethiopian food is primarily eaten with your hands, and the Blue Nile encourages diners to join in on their traditional eating customs.
The most popular dish at the Blue Nile is the Yebeg Tibs. It is a dish of cubed boneless lamb marinated and sauteed with onions, garlic, jalapenos, fresh tomatoes, herbs and spices.
The Blue Nile is located at 755 S. State Street in Salt Lake City.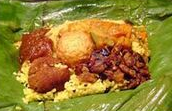 Banana Leaf was the first Sri Lankan and Singaporean restaurant to open in Utah. The restaurant opened in Oct. 2011, and garnered a lot of attention with the bright green, red and yellow building. The Banana Leaf received its name from the cultural way of cooking food — on a banana leaf. Most of the dishes at the restaurant are served on actual banana leaves.
The Magical Kandatum is the most popular item sold at the Banana Leaf. It is a sampling dish of most of the major dishes that are offered. It feeds three to four people and includes Singapore garlic shrimp, Masala chicken, and Malay beef with sides of rice. The most unusual item is the Sri Lankan Lamprice. It has fried egg, curied chicken, potato, chutney and sambol all cooked and wrapped in a banana leaf.
The Banana Leaf is located at 409 N. University Avenue in Provo.
Cafe Shambala offers a taste of Himalayan culture by offering Tibetan dishes and appetizers. The restaurant is family owned and operated in The Avenues of Salt Lake City.
The most popular food items at the Cafe Shambala are the Chicken Fhingsha and the Chicken Chili dishes. The Chicken Fhingsha has pieces of chicken mixed with a type of bean noodle and spinach. It is a stir-fry style dish mixed with tomatoes, onions, garlic, ginger, salt and soy sauce.
The most unique item on the menu are the beef and vegetable momos. Momos are similar to a pot sticker or dumpling filled with meat or vegetables. The Beef Momo contains beef, cabbage, onions, cilantro, ginger, garlic, soy sauce and salt. A vegetable/vegan Momo is also available. The Momos can be dipped into a spicy sauce for diners that appreciate a little zing with their food.
Cafe Shambala is located at 382 4th Avenue in Salt Lake City.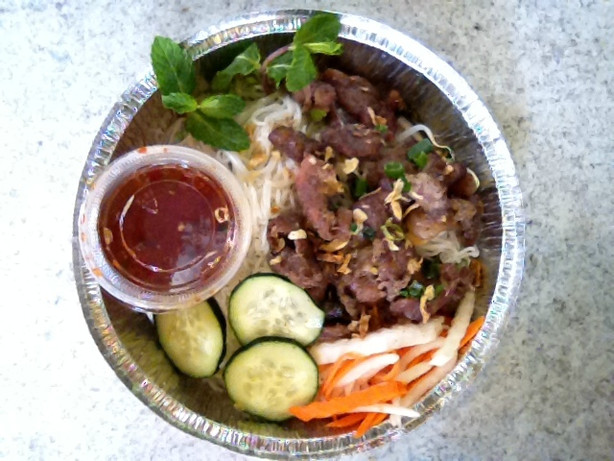 Oh Mai is a Vietnamese sandwich shop enfused with French tastes. The sandwiches have Vietnamese meat and vegetable fillings baked on French Baguettes. Oh Mai opened in March 2012 with two locations in northern Utah.
The Honey Glazed Pork sandwich is the most popular lunch item at Oh Mai. It has pork with some cucumber, cilantro, pickled carotts, black pepper and a vinegarette sauce. The most unusual food item offered is the "Original Sandwich." It has a steamed pork roll and jambon ham with pork head cheese, garlic butter and pork pate sprinkled with vegetable toppings of pickled carrots, daikon, green onion and jalapeno. The "Original Sandwich" is said to be a popular among native Vietnamese patrons and adventurers.
Oh Mai has locations on 3425 S. State Street in South Salt Lake and 6093 S. Highland Drive in Holladay.
The Old Bridge Cafe features Bosnian culture and food. The restaurant is named after a 13th Century bridge located in Mostar where the owner is from. There is a large mural of the Old Bridge on one wall in the cafe.
A popular food item at the Old Bridge Cafe is the Cevapi. It is a dish of traditional Bosnian beef sausages served in pita bread with a kajmak cheese spread and onions.
The Old Bridge Cafe is located on 249 E. 3300 South Street in Salt Lake City.
Have you eaten at any of the restaurants listed? What did you think? What other unique restaurants have you found in Utah? Let us know on the comment boards or email me.
Top Image Credit: The Old Bridge Cafe
×
Related Stories