Update: Hungry Bear Bake Shoppe is now located at 555 W. 9000 South in Sandy, just inside Tai Pan Trading.
SALT LAKE CITY — As if we needed another reason to eat a cookie, Tuesday is National Sugar Cookie Day.
Below, you'll find a list of 10 of our favorite places to get a sugar cookie. We broke them up by county, but be sure to read through all of them, as some have multiple locations. We based the county off of the flagship location.
Salt Lake County
Schmidt's Pastry Cottage - 609 E. 2100 South, Sugar House
A time-tested classic in Salt Lake, Schmidt's serves up its ruffled sugar cookie with butter frosting and sprinkles. The shape is as iconic in Salt Lake as the bakery it comes from.
Visit Schmidt's flagship location in Sugar House, or grab a cookie while you shop for groceries at The Store. Other locations include Taylorsville and South Jordan.
Website: schmidts.myshopify.com.
Hungry Bear - 145 W. 7200 South, Midvale
Whether you're at the Quilted Bear for the homemade decor or food, getting a cookie from the Hungry Bear restaurant within the store is always a good idea. The place isn't fancy, but it tops its cookies with the appropriate pink frosting.
Pick up a cookie in Midvale, Ogden or Provo.
Website: quiltedbear.com
Blue Lemon - 55 W. South Temple, Salt Lake City
Take comfort that this sugar cookie is made with clean eating in mind, then eat two. That's what we tell ourselves, anyway.
Related:
The shape of these soft sugar cookies changes with the season, but the almond flavoring and density stays the same. Pick one up at any of the three Blue Lemon locations along with a hot lunch.
Blue Lemon's three locations are downtown, Cottonwood Heights and Highland.
Website: bluelemon.com
Davis County
Parsons' Bakery - 535 W. 2600 South, Bountiful
A Davis County favorite, Parsons' bakes cakes, including Angel Food cakes, cookies and doughnuts. The Bountiful bakery's sugar cookies are creatively decorated for various occasions — from mustaches on Father's Day to dinosaurs for kids.
Find them on Facebook: facebook.com/pages/Parsons- bakery/198304886855105
Bun Basket 'N Bakery - 281 Mountain Road, Kaysville
Presentation isn't Bun Basket 'N Bakery's strongest skill, but for less than $1, you can get yourself a sugar cookie with frosting and sprinkles at this Fruit Heights bakery. Grab a sandwich and stuffed breadstick and make it a meal.
Website: bunbasketbakery.com
Cache County
Old Grist Mill Bread Company - 78 E. 400 North, Logan
The bread, oh the bread. But this story is about cookies. Do yourself a favor and order the $5 lunch deal. With it, you get the best of both worlds: a cookie and a sandwich (as well as a drink, if you're into that).
This Logan bakery does things the old-fashioned way, and it shows. It mills its wheat daily to make its bread.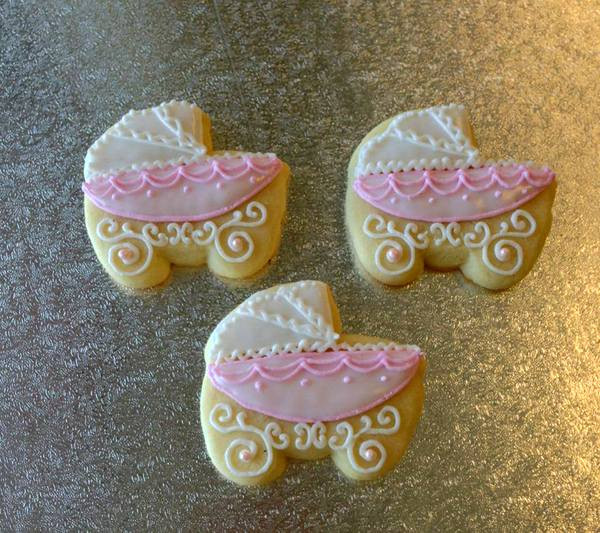 Old Grist Mill has two locations in Logan, one in Brigham City and one in Ogden.
Website: oldgristmillbreadcompany.co m
Utah County
The Chocolate - 212 S. State Street, Orem
A little pricey, but open late — a good trade-off in a college town. The dessert is good and the atmosphere is great — a perfect spot to hang out until 10 p.m. on a weeknight or 11 p.m. on a Friday or Saturday.
Visit The Chocolate in Orem or West Jordan.
Website: thec hocolatedc.com
Sweet Tooth Fairy - 1227 S. University Avenue, Provo
What began as a small shop in Provo has grown to an award-winning 10- location chain, including one in Arizona.
Among Sweet Tooth Faity's treats is its frosted sugar cookie. Among all the pink and ornately decorated cookies, this simple, white, buttery cookie stands out.
Take one home from the flagship Provo location, or find one near you in Draper, St. George, Salt Lake City, Midvale, Layton, Orem, West Valley or Murray.
Website: thesweettoothfairy.com
Smart Cookie - 743 W. 100 North, American Fork
This bakery is all about cookies. Smart Cookie offers at least six different flavors of frosted sugar cookies at one time, including almond, lemon drop and chocolate cream.
Get a glass of milk and have a cookie tasting with some friends, if you're the curious type. Or get an ice cream sandwich to cool off.
The bakery began in Provo, but has since moved to American Fork and expanded to Fort Union.
Website: smartcookiecomp any.com
Washington County
Swig - 989 E. Tabernacle Street, St. George
The snack shack is famous for its Dirty Dr. Pepper, a cola with coconut syrup, but Swig's sugar cookies compete for your calories. These cookies are big, so plan accordingly and get a smaller drink. You can taste the butter in these melt-in-your-mouth cookies, which is a very good thing.
Pick one up from Swig's two St. George locations.
Find them on Facebook: facebo ok.com/pages/Swig/112410825444643
×
Photos
Related Links
Related Stories