Estimated read time: 2-3 minutes
This archived news story is available only for your personal, non-commercial use. Information in the story may be outdated or superseded by additional information. Reading or replaying the story in its archived form does not constitute a republication of the story.
John Hollenhorst reportingA proposal for Utah's first off-shore drilling in a quarter-century has hardly been noticed locally. But it's drawing a storm of protest, more than 800 e-mails so far from around the world. Surprisingly, the criticism is coming from art lovers!
The "Spiral Jetty," an enormous sculpture in the Great Salt Lake, is the reason people are fired up.
Around the world it's probably Utah's most famous work of art. Because of an avalanche of e-mail, the state has postponed a decision on an off-shore drilling permit.
It's hard to open any recent art history book without finding images of the jetty's changing moods. "It's in a remote area. It's an earthwork that appears and disappears based on the lake levels," says Lynn de Freitas, with Friends of the Great Salt Lake.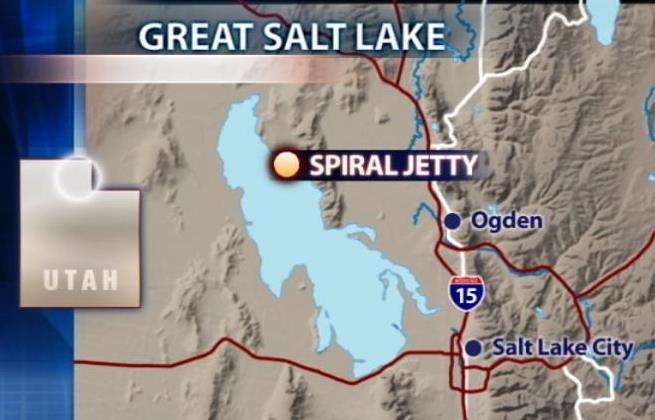 Now a Canadian company has proposed to drill for oil in the Great Salt Lake five miles away in open water. John Baza, Utah director of oil, gas and mining, says, "The impact will be small. It will be distant, and it will be very transient at this point."
The jetty is in the northern part of the lake, far from any town or paved road. The company plans two exploratory drill holes in an area that was drilled before, about three decades ago. Baza says, "Obviously this one we're being very careful about. We're eying it closely, we're being critical of it. It's going through a longer analysis time."
Critics worry it's part of a trend toward development in the lake. "It's the dimension of projects that are coming forward that collectively will make an impact," Freitas says.
"There's no doubt that oil exists under the lake. Back in pioneer times, they noticed oil slicks on the surface, and in the 1970s Amoco successfully drilled for oil.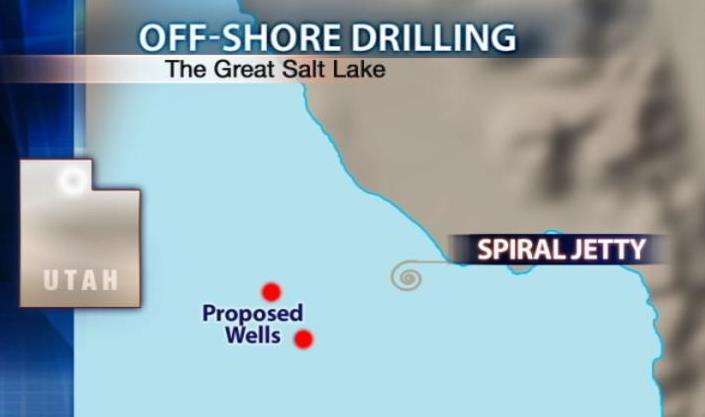 Back then, Amoco decided the oil was too poor in quality to be economical. Baza says, "The economics of doing that are much better now, obviously."
"I believe it's just a matter of time before there's a presence on the lake from this kind of development that could very well impact the experience the jetty offers us today," says Freitas.
The deadline for public comment was supposed to expire a couple of days ago, but because of the flood of e-mail, the state has now extended the deadline 30 more days.
×
Related links
Most recent Utah stories