Estimated read time: 4-5 minutes
This archived news story is available only for your personal, non-commercial use. Information in the story may be outdated or superseded by additional information. Reading or replaying the story in its archived form does not constitute a republication of the story.
Carole Mikita reportingPresident Hinckley led a remarkable life, passing at age 97. His work and service took him throughout the world. I was able to watch him at work in many different places. We look back now at his accomplishments in a life that affected millions of people.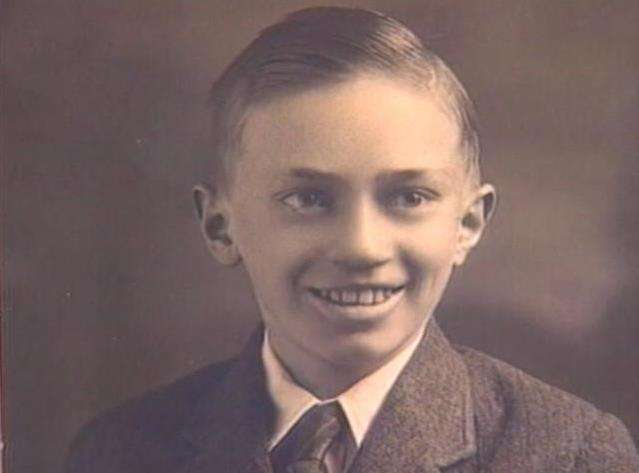 Gordon Bitner Hinckley was born on June 23, 1910 in Salt Lake City, into a blended family. His father, Bryant Hinckley's, first wife died young, leaving eight children. He then married Ada Bitner. Gordon was the oldest of five more.
"They were strong and able people. From them I received an inheritance of physical well-being and, more importantly, of faith in God and in His son, Jesus Christ," President Hinckley said.
Gordon Hinckley and Marjorie Pay, who grew up in the same neighborhood, were destined to meet later.
"I recall her as a little dark-eyed, brown-haired, beautiful little girl," he said.
But first he took an influential trip to England to serve a mission. He preached as many had before him, standing on a soap box in Hyde Park.
"This place carries for me a particular charm, a reminder of great and marvelous experiences with wonderful people," he said.
After returning to Utah following his mission, two events took place that he says shaped his life: He found work in an administrative job for the Church of Jesus Christ of Latter-day Saints, and he married Marjorie Pay in the Salt Lake Temple in 1937.
They lived in east Millcreek and raised five children. As the years passed and the family grew to include in-laws and grandchildren -- 25 of them -- Gordon Hinckley rose through the ranks in positions of church leadership.
"I have known something of loneliness and worry and deep concern. I have prayed earnestly for direction and strength and guidance," he said.
Literally trained by apostles and church presidents, he acquired a vision for the future that has come to fruition. From his first day as president of the Church, it was clear President Hinckley was a seasoned church leader and a master communicator.
"Strengthened resolution to go forward comes from the knowledge that this is the work of God, that He is watching over it, that He will direct us in our efforts if we will be true and faithful," President Hinckley said.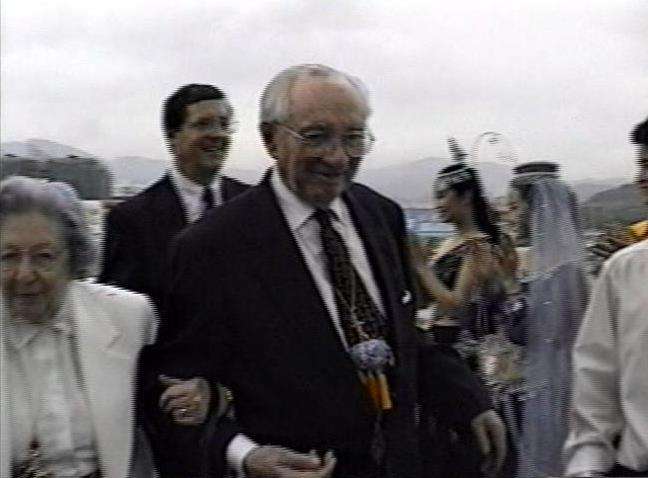 From the Philippines to Vietnam to China, taking the faith into the 21st century, President Hinckley became the most traveled Church leader ever.
"'East is east and west is west,' as Kipling says. I've experienced where the twain meet," he said. Three years into his presidency he made a historic trip through the continent of Africa.
"We're all alike unto our Father in Heaven. There is no discrimination in his sight," President Hinckley said.
President Hinckley took more than messages to members. In 10 years he has dedicated 72 temples worldwide, more than any other church president by far. Many of them are smaller, or even high-rises like the one in Hong Kong.
"To me it was inspiration, pure inspiration that came to me, and I drew it out, and I still have the little drawing that I made, it's in my journal," President Hinckley explained.
His was a building program that his church had never experienced. Some temples were results of growth in certain states or countries, others honored those who came before. "It's always good to look to the past. We gain appreciation by doing so. We gain strength to face the future when we look to the past," he said.
As he honored the pioneers who first entered the Salt Lake Valley, he broke ground for the 21,000-seat Conference Center, another of his visions for the future. As the 15th president of the Church, leader of more than 12 million members, Gordon B. Hinckley met and greeted heads of state abroad or at home. And he ventured where no other church president had, on the national media scene.
Mike Wallace of "60 Minutes" said he asked, "President Hinckley, would you, is it conceivable that you might be persuaded to do a profile for 60 Minutes, of yourself? He said, 'I see no reason why not, Mike.'"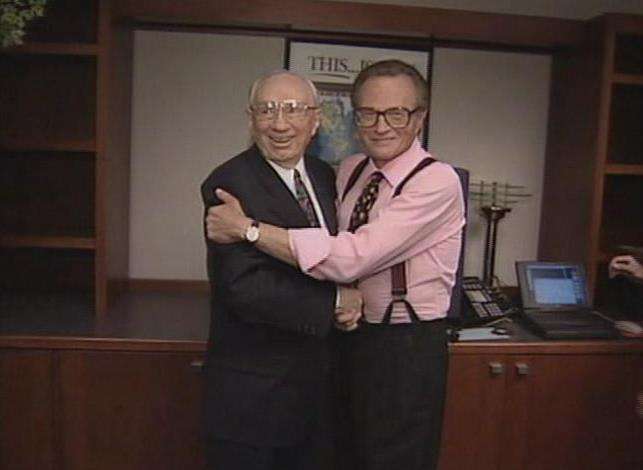 A couple of years later he was the guest on "Larry King Live."
"We never speak negatively of other churches. We say to people, you bring all the good that you have and let us see if we can add to it," President Hinckley said.
"When I think of the wonders that have come to pass in my lifetime, more than during all the rest of human history, I stand in reverence and gratitude."
In the summer of 2005 he embarked on a worldwide tour, traveling to Asia to meet with the saints, and then off to Africa to dedicate a new temple in Nigeria. Wherever he went in the world, he left an unforgettable impression. Church leaders and members will remember him as a mound of boundless energy, tremendous vision, a man with deep and abiding faith.
President Gordon B. Hinckley passed this evening at 7:00 surrounded by his family members. A man full of tremendous enthusiasm about life, he was held very dear by millions of people around the world.
×
Most recent Utah stories