HIGHLAND — Crews are gearing up for a long summer of work on the problem-plagued Timpanogos Highway, as quality issues have once again surfaced.
Residents and commuters have expressed frustration as the Utah Department of Transportation has dealt with the original construction and additional problems on the project. The long, cold winter brought more problems — resulting in a summer that will be filled with orange construction barrels.
Drivers are contemplating how this could be happening again, and whether it ever stopped.
---
I don't think I've ever seen it not being worked on.
–Sam Keele, commuter
---
"I don't think I've ever seen it not being worked on," Sam Keele, who drives the road frequently.
Kim Bradshaw expressed similar frustration.
"The commuter lane seems to be closed often and makes you wonder why they put it in," she said.
UDOT officials said the department knew it would have things to fix, but more was heaped on the list as the temperatures sank this winter. Cracks in the side walls grew and concrete crumbled in spots.
"We do have additional things that we need to do this summer," said UDOT spokesperson Muriel Xochimitl. "The concrete work, the retaining wall work."
Currently both commuter lanes are closed and the road is slowed by barrels.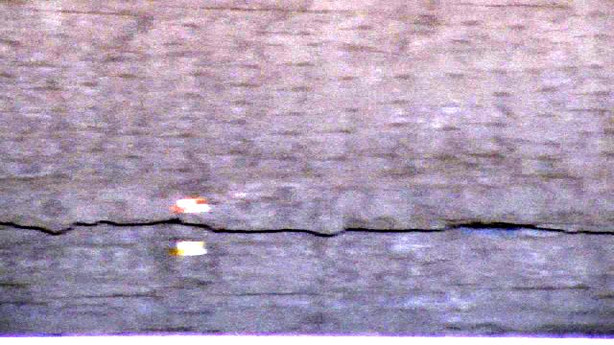 The Timpanogos Highway was originally supposed to be completed in May of 2011. That deadline slipped to that October, then to May of 2012.
But the rebuilt road was only fully re-opened last August.
"Doesn't seem to us that they were hurrying too fast because it seems it took a long time," Bradshaw said.
The lengthy process was certainly never lost on UDOT, which started assessing contractor Flatiron $15,000 a day last year. More recently the number is less, and officials said it's figured with a complicated formula.
To date, Flatiron has been assessed $4,721,000 in liquidated damages.
"We'll work together with the contractor to make sure that we are addressing the quality needs so the public gets what they paid for," said Xochimitl.
As drivers gear up for the coming months, some are more patient than others.
"I don't have any problem at all with it," said Forrest Burnett, who commutes on the road. "As long as they fix it right, that's fine with me."
UDOT warned drivers to be prepared for closures lasting potentially as long as four months when it comes to the westbound commuter lane.
×
Photos
Related Links
Related Stories