VERNAL — Uintah County's top prosecutor said Wednesday that he worried about what might happen if Jesse Anthony Saenz were released from jail while awaiting trial in what police say was a violent sexual assault.
"The nature of the crime that he was being held on at the time concerned me," Uintah County Attorney G. Mark Thomas said. "His criminal history concerned me. There was no question I was concerned about it."
In June, Thomas charged Saenz with aggravated kidnapping, aggravated sexual assault, object rape, forcible sodomy and forcible sexual abuse, all first-degree felonies. He also filed misdemeanor counts of failure to stop at the command of police, damaging a communication device and criminal mischief against the Fort Duchesne man.
On Wednesday, Saenz — free on bail since March — was identified by authorities as a "person of interest" in the death of Elvis Zachary Olsen.
Saenz, 23, was driving the dead man's car when he was arrested Monday night in Glendale, Ariz., according to Uintah County Undersheriff John Laursen. He was booked into the Maricopa County Jail without incident.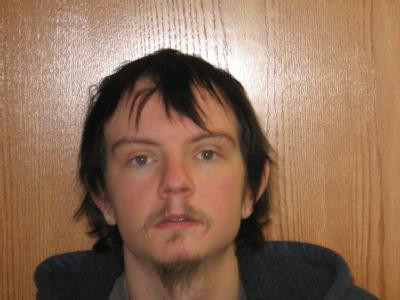 "He was caught and there was no altercation at all, to my understanding," said Laursen, who gave credit to Vernal police detectives, the U.S. Marshals Joint Criminal Apprehension Team in Utah and Arizona, and the public for Saenz's quick arrest.
Uintah County Sheriff Jeff Merrell and one of his deputies attempted to interview Saenz in Arizona on Tuesday, but he would not talk to them, Laursen said.
"He invoked his Fifth Amendment rights," the undersheriff said.
Olsen's body was found about 4:15 p.m. Sunday, about 100 feet from a Fort Duchesne home that belongs to Saenz's grandfather, according to several law enforcement sources with knowledge of the investigation. An autopsy showed he died as a result of gunshot wounds.
About the same time Olsen's body was discovered, Vernal police detectives began working on an apparently unrelated case involving Saenz, who was ordered to wear an ankle monitor as a condition of bail. Saenz cut the ankle monitor off sometime Sunday before leaving Utah, investigators said.
Details behind Saenz's kidnapping and sex assault charges
The kidnapping and sex assault charges against Saenz stem from a 2012 incident in Vernal.
On June 10, a man living near 50 West and 600 North heard yelling outside his home about 2 a.m. and went to investigate. He witnessed a man smack a woman, then grab her by the throat and drag her into a field, according to charging documents.
The homeowner called 911. Responding officers found the man and woman still in the field. The man — later identified as Saenz — attempted to flee, but a Taser was deployed and he was arrested.
Saenz did not know the woman he is accused of attacking, police said.
Related:
During Saenz's first court appearance, Judge Ed Peterson denied his release on bail, citing his belief that Saenz posed "an immediate danger to the community," court records show.
Those same court records show that Judge Clark McClellan, to whom the case was assigned, later set bail at $178,000.
The records also reflect that the prosecution and the defense agreed to that amount, and that they agreed it would cover the June arrest and an unrelated forcible sodomy case filed against Saenz in November, which was based on allegations that he sexually abused a relative in 2005 when Saenz was 16 years old.
On Wednesday, Thomas and defense attorney Clint Hendricks sought to correct what they say are errors in the court record. They told KSL News that McClellan actually set bail at $128,000 — an amount reached after consulting a standardized bail schedule and applying it to the charges Saenz was facing in the June case.
Their only agreement, the two attorneys said, was that the $128,000 amount would cover both cases.
"(The prosecution) wanted the bail increased," Thomas said. "We had requested an increase to $250,000 cash bail. That would have made it impossible for him to bail out."
Saenz did bail out on March 13, after his family paid a bail bond company $64,000, well above the 10 percent those companies typically require. He was fitted with an electronic ankle monitor as a condition of his release. He was also given a 9 p.m. curfew and barred from entering the Vernal area, except to appear in court.
After Saenz was released, the woman he is accused of attacking told KSL News she feared for her own safety, knowing he was on the streets.
"I don't think it's safe for other people, either," she said. "I have a real hard time with it."
Criminal histories of Saenz and Olsen
As an adult, Saenz has misdemeanor convictions for theft and interfering with an arresting officer, court records show. His juvenile record, however, shows he was referred to juvenile court in 2007 on allegations of rape of a child and sex with a minor under the age of 16. He was ultimately placed in a secure facility for juveniles.
State court records show Olsen, 22, was also no stranger to police. He pleaded guilty in 2009 to contributing to the delinquency of a minor, in 2011 to unlawful sex with a minor and in 2012 to failure to register as a sex offender.
On Feb. 20, Olsen was sentenced to serve 90 days in jail for violating his probation in the unlawful sex with a minor case.
Uintah County Jail records show he was released four days before his body was found, after receiving credit for time served and time off for good behavior.
Saenz and Olsen were in the jail at the same time. However, Laursen said, they were not housed in the same cell block during their most recent incarceration.
Saenz is expected to be extradited to Utah, where he'll be held in the Uintah County Jail on a no-bail warrant issued in the Vernal case while detectives continue to investigate Olsen's death. Authorities say they still have not identified a motive for the homicide.
×
Photos
Related Stories