This archived news story is available only for your personal, non-commercial use. Information in the story may be outdated or superseded by additional information. Reading or replaying the story in its archived form does not constitute a republication of the story.
RIVERTON — A Riverton High School math teacher and coach of the sophomore girls' basketball team has been arrested and charged with raping a student.
Courtney Louise Jarrell, 22, was charged Friday in 3rd District Court with object rape, a first-degree felony, and forcible sexual abuse, a second-degree felony.
Jarrell, who had been on administrative leave since the allegations were brought up about a month ago, also submitted her resignation from the school on Friday, said Jordan School District spokeswoman Sandy Riesgraf.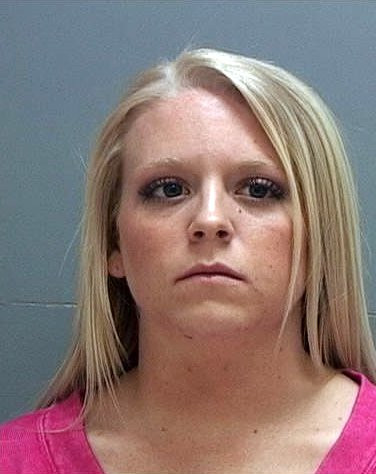 Jarell's attorney said she resigned in order to focus on her defense, and that she intends to enter a not guilty plea.
Between February and March of this year, Jarrell had illegal sexual activity with a 17-year-old girl who attends the school, according to charging documents. Prosecutors say the activity happened at Jarrell's house.
Jarrell had been teaching in the Jordan District for just eight months. She was suspended after the district received "a complaint about inappropriate behavior," Riesgraf said. The district said every employee is required to sign a moral conduct policy, to which the district strictly adheres. The complaint was immediately turned over to police.
When asked if there was a concern about other potential victims, Riesgraf said as of Monday, the district had only received the one complaint.
Jarrell is scheduled to appear in court on May 16.
Students said they were surprised to hear the allegations because Jarrell was a popular teacher everyone seemed to like.
"Everybody loved her," said student Kathryn Orchard. "My parents were even way shocked because my parents loved her too. They thought she was a great teacher."
×
Photos