This archived news story is available only for your personal, non-commercial use. Information in the story may be outdated or superseded by additional information. Reading or replaying the story in its archived form does not constitute a republication of the story.
ROOSEVELT — Johnny Olsen readily acknowledges that his son had a few scrapes with the law, but says he was finally "going down the right path."
"He was doing so good," Olsen said Monday. "I'm just kind of stumped."
Elvis Zachary Olsen's body was found Sunday in a wooded area north of a home near 6500 East and 1600 North in Fort Duchesne, said Uintah County Sheriff Jeff Merrell.
An autopsy performed Monday showed that Olsen, 22, died as a result of "gunshot wounds," Merrell said, declining to say how many times Olsen had been shot or where the bullets struck him.
The case has been classified as a homicide, the sheriff said.
Investigators with the sheriff's office, FBI and Bureau of Indian Affairs are working the case. They had been looking for Olsen's car, which was found out of state late Monday.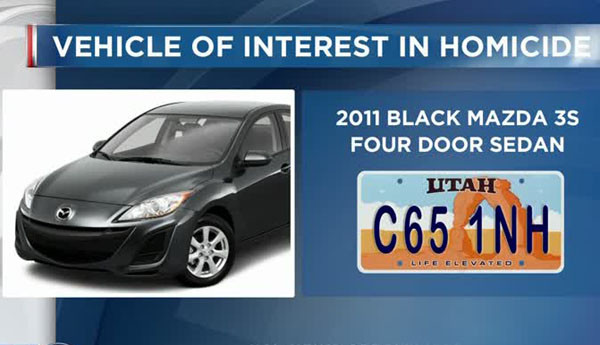 Uintah County sheriff's detectives were expected to meet Tuesday morning with a person who was taken into custody when the car was found, said Undersheriff John Laursen. He declined to identify the state where the car was found or who had possession of the vehicle.
A check of state court records shows that Olsen pleaded guilty in 2009 to contributing to the delinquency of a minor, in 2011 to unlawful sex with a minor and in 2012 to failure to register as a sex offender.
On Feb. 20, Olsen was sentenced to serve 90 days in jail for violating his probation in the unlawful sex with a minor case.
Uintah County Jail records show he was released Thursday — four days before his body was found — after receiving credit for time served and time off for good behavior.
"We are currently looking through our jail stats and reports to try to find out what kind of inmate he was," Laursen said.
Johnny Olsen said his son's past legal problems were the result of him being "in the wrong car at the wrong time with the wrong person" and having a probation officer who made it "hard" for his son to succeed.
"He was trying get his life, it was going down the right path, let's put it like that," the elder Olsen said. "He's always trying to help somebody. He was just easy going. If he had something planned, he'd drop it to go help someone else."
Investigators have identified a "person of interest," according to Laursen. But he said they are still asking anyone with information to call 435-789-2511.
---
×
Photos
Related Stories