This archived news story is available only for your personal, non-commercial use. Information in the story may be outdated or superseded by additional information. Reading or replaying the story in its archived form does not constitute a republication of the story.
SALT LAKE CITY — With its stunning scenery and skilled local workers, Utah is an ideal location for movie shoots. The state has hosted some phenomenal film projects over the years, as well as serving as an accomplice to several crimes against cinema.
Many of these films were highlighted in the recent lists of the "Best movies ever made in Utah" and "Worst movies ever made in Utah." Both articles generated passionate responses from readers, illuminating our state's rich film history.
Assembling this kind of list is always a difficult task, and as readers noted, many deserving entries were missing. This final list gives well-earned praise to five films that belong in our state's hall of fame.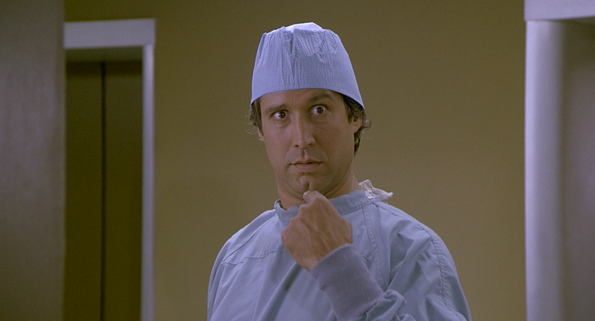 Fletch PG
Year: 1985
Chevy Chase has played many iconic roles, including Clark Griswold in the "National Lampoon's Vacation" series, but he considers Irwin "Fletch" Fletcher his all-time favorite.
Based on Gregory Mcdonald's award-winning novels, "Fletch" follows the exploits of an L.A. Times investigative reporter. Fletch is working to uncover the drug trade on the local beaches and instead stumbles into a plot involving terminally ill businessman who isn't quite what he seems. As part of his investigation, Fletch travels to Provo to look into a fishy real estate purchase. While none of the film was actually shot in Provo, Ogden was used for multiple scenes.
Once Upon a Time in the West PG-13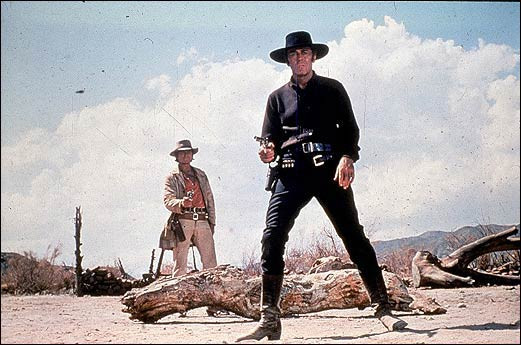 Year: 1968
Long before Harrison Ford shocked audiences with his evil turn in "What Lies Beneath," Henry Fonda played against type as ruthless Frank in "Once Upon a Time in the West." Perhaps wary of distancing some of his fans with his character's vile actions, Fonda attempted to disguise himself by growing a mustache and purchasing contact lenses that made his eyes a different color. Director Sergio Leone would have nothing of it, however, and insisted Fonda be recognizable for maximum effect.
The film is partially set in Utah, with many scenes filmed in the southern portion of the state. It boasts a 98 percent rating on Rotten Tomatoes and was selected by the Library of Congress for preservation in the United States National Film Registry.
Dumb and Dumber PG-13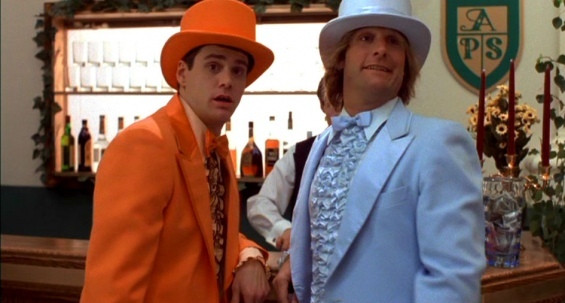 #poll
Year: 1994
One of the most memorable films from the '90s, "Dumb and Dumber" was filmed in locations across Utah. Park City, Heber, Provo and Salt Lake City all make appearances, and the oft-quoted "I hate goodbyes" airport scene was shot at Salt Lake City International.
The film follows Harry and Lloyd on their quest to return a lost briefcase to a beautiful woman named Mary Swanson. Along the way, they encounter thugs, endangered snow owls and a jerk named Sea Bass. Utah locals were used for many scenes, including my junior high principal, who shows up as a cop in the thrilling finale.
Butch Cassidy and the Sundance Kid UR
Year: 1969
Robert Leroy Parker was born in 1866 in Beaver, Utah. The oldest of 13 kids, he left home in his teens and began raising hell. He eventually took the name Butch Cassidy and assembled the Wild Bunch, one of the most legendary gangs of the West.
Because Cassidy was one of Utah's most infamous residents, it made sense for the dramatization of his life to be filmed here. Zion National Park, Snow Canyon and the ghost town of Grafton all appear in the film.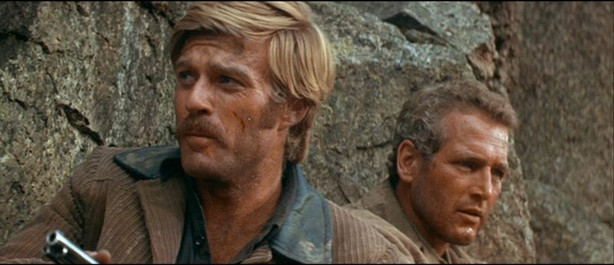 "Butch Cassidy and the Sundance Kid" is an American classic. It was nominated for seven Academy Awards and won four. Paul Newman and Robert Redford are absolutely amazing as gang leader Cassidy and his partner, the Sundance Kid. It's obvious that they are having a blast in their roles, and Redford stated in a recent interview that it was the most fun he ever had making a movie.
While the film takes a few liberties with the story, it remains true to history. In fact, Cassidy's youngest sister, Lula Parker Betenson, visited the set on many occasions, regaling the cast with stories of her brother's adventures. She was pleased with Newman's portrayal, and endorsed the film as an accurate representation of her legendary kin.
Year: 1972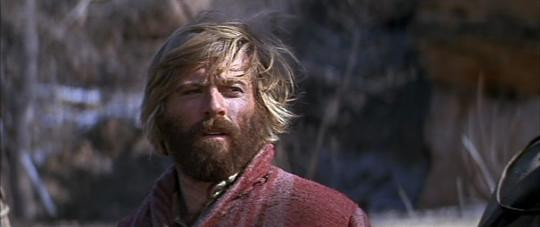 "Butch Cassidy and the Sundance Kid" may have been the most fun Robert Redford ever had making a movie, but "Jeremiah Johnson" was among the most impactful. It was filmed entirely in Utah and Redford's beloved Sundance area plays such a prominent role that it almost seems like a character itself. Utahns who have spent time exploring the Alpine Loop and the slopes of Sundance may recognize many of the beautiful settings. Other Utah locations include St. George, Snow Canyon, Leeds and Zion National Park.
"Jeremiah Johnson" was directed by Sydney Pollack and had its world premiere at the Cannes Film Festival in France. It was the first western to ever be accepted in the festival and was nominated for the prestigious Palme d'Or award. The film's success further established Redford as an elite actor, while also introducing audiences to the diverse grandeur of Utah.
Grant Olsen joined the ksl.com team in 2012. He covers travel, outdoor adventures, and other interesting things. Contact him at grant@thegatsbys.com.
×
Related Links
Related Stories