This archived news story is available only for your personal, non-commercial use. Information in the story may be outdated or superseded by additional information. Reading or replaying the story in its archived form does not constitute a republication of the story.
SALT LAKE CITY — Utah has long been a favorite shooting location for Hollywood films, but in recent years New Mexico has lured some major productions southward with lucrative incentives. We can learn a couple things from this. First, Utah isn't the only Western state with stunning scenery. Second, New Mexico is a pesky neighbor.
The Utah Film Commission decided to fight fire with fire, persuading the Legislature to approve increased tax credits and cash rebates for Utah-based productions. The plan worked, and the commission's latest annual report showed that the movie business brought $33 million into the state. Two heavy hitters contributing to that $33 million bounty were "The Lone Ranger" and "After Earth." Both films boast big stars, Johnny Depp and Will Smith respectively, and huge budgets.
In honor of Utah's resurgence as a film haven, here are the five best movies ever made in the state.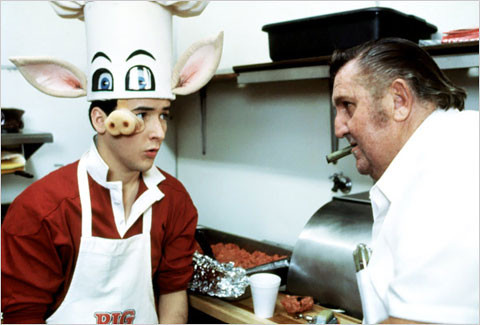 5. Better Off Dead … PG
Year: 1985
"I want my two dollars!" The '80s produced many quotable movies, but "Better Off Dead …" is in a league of its own. The film is a clever mockery of the teen angst on display in so many of John Hughes' classics. Set in the fictional state of Northern California, the story follows John Cusack as a high school student trying to win back his girlfriend from local ski champ Roy Stalin. Their competitiveness culminates in a death-defying race down a local slope called K-12.
While "Better Off Dead …" has fewer locally shot scenes than the other films on this list, its epic skiing scenes prominently feature Snowbird and Alta. In fact, Lane and Ricky's thrilling "ski pole sword fight" near the end of the movie was shot at Snowbird.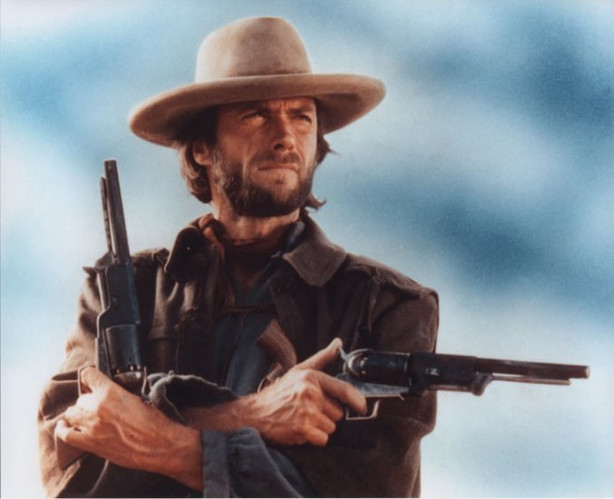 #poll
4. The Outlaw Josey Wales PG
Year: 1976
This iconic Clint Eastwood film tells the story of Josey Wales, a Southern farmer on the run from bounty hunters following his actions in the Civil War. Eastwood regularly butted heads with director Philip Kaufman, making the production extremely contentious. It was here in Utah, near Kanab, that things reached a breaking point and Eastwood succeeded in having Kaufman fired. At that point, Eastwood personally took the reins and directed the film.
"The Outlaw Josey Wales" features many familiar locations in southern Utah, including the old Paria film set, which was destroyed by arsonists in 2006. Eastwood has called it his personal favorite of all his movies. The Library of Congress agreed with its caliber, selecting it for preservation in the National Film Registry.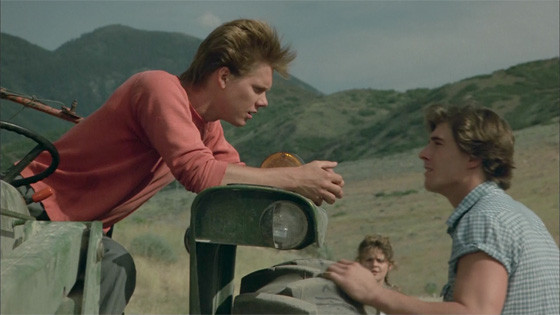 3. Footloose
Year: 1984
This classic '80s film was inspired by actual events in a small Oklahoma town where dancing was forbidden. The local teens pushed for a prom, drawing national media attention, as well as ire from local clergy. The reverend of a nearby Pentecostal church was quoted in People magazine at the time as saying: "If you have a dance, somebody will crash it, and they'll be looking for only two things — women and booze." As in "Footloose," the real-life teens in Oklahoma prevailed and had their prom.
Kevin Bacon was in his mid-20s at the time of filming, so he prepared for the role of a 17-year-old high school student by enrolling at Payson High School for a day. Dressed in the edgy clothes of his character, he was asked by a Payson High teacher to stand in front of the class and introduce himself. As reported at the time by the Gainesville Sun, Bacon described it as a terrifying experience. "I looked like I was from a different planet," he said in the interview. "They'd never seen anything like me." Bacon was teased and gawked at for the next few hours and left school before the day's end.
"Footloose" was filmed in multiple locations around Utah County. The school scenes were shot in Payson, while the Geneva Steel mill and the Lehi Roller Mills were used as memorable backdrops.
2. The Sandlot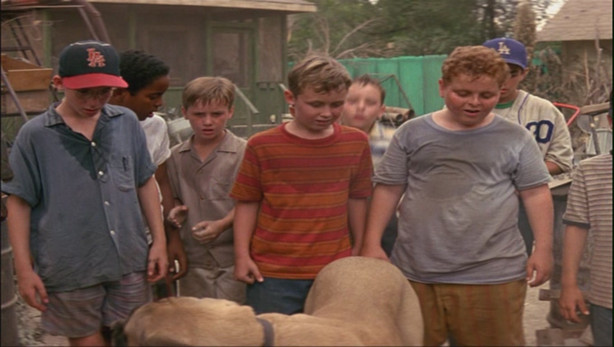 Year: 1993
2013 marks the 20th anniversary of this beloved film, shot entirely in Utah at locations ranging from Ogden to American Fork. "The Sandlot" tells the story of Scotty Smalls, a shy boy who moves into a new neighborhood and becomes part of a loyal band of baseball-obsessed kids. Set in the early '60s, it beautifully captures the nostalgia for the innocent and simple times of youth.
The legendary sandlot where Smalls, Ham, Squints, Yeah-Yeah, Repeat and the rest of the gang spend so much of their time is located in Salt Lake City, between Glenrose Drive and Navajo Street.
Year: 1956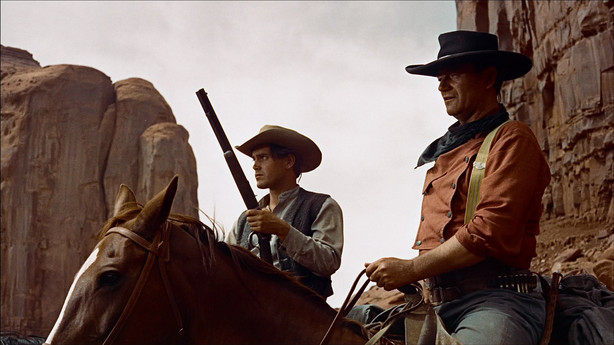 This haunting tale of loyalty and revenge, inspired by the real-life abduction of Cynthia Ann Parker in 1836 by Comanche warriors, takes the number one spot on my list of the best movies ever made in Utah. John Wayne stars as Ethan Edwards, a Civil War veteran on a quest to recover his abducted niece after a Comanche raid. Wayne treasured the complex role and considered it the best character he ever portrayed. He even named his fifth child Ethan in honor of it.
Shot in Monument Valley and other southern Utah locations, "The Searchers" has been named the greatest western film of all time by both the American Film Institute and Entertainment Weekly. It also boasts a stellar 100 percent rating on Rotten Tomatoes.
Stay tuned next week for the five worst movies ever made in Utah!
Grant Olsen joined the ksl.com team in 2012. He covers travel, outdoor adventures and other interesting things. Contact him at grant@thegatsbys.com.
×