This archived news story is available only for your personal, non-commercial use. Information in the story may be outdated or superseded by additional information. Reading or replaying the story in its archived form does not constitute a republication of the story.
Team Coverage Slide-offs, traffic at a standstill, and an avalanche; Utah's latest winter storm causes slow-downs in several areas today.
Stuck in Parleys Canyon, truckers were left to chain up or stay put. "Everybody's got a commitment to make a job on time, but nothing's worth killing someone, or killing yourself, or damaging something. Slow down; it's common sense," trucker Eric Porter said.
In Little Cottonwood Canyon, the road was shut down due to an early-morning avalanche. It was 3 feet deep and 150 feet wide and came down naturally around 7:30 this morning. Luckily, it didn't hit anyone.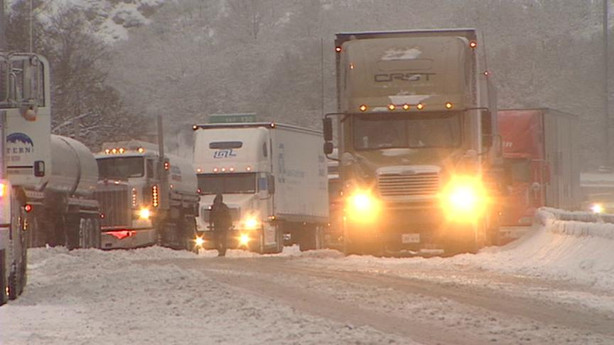 Still, drivers found themselves waiting at the mouth of the canyon for three hours. Several resort employees were also stuck at the nearby park and ride. "It's frustrating to know that we could have been 15 minutes earlier and we would have been up there," ski instructor Laura Bohner said.
At least Bohner wasn't stuck on the side of the road somewhere. The Utah Highway Patrol reports 10 slide-offs just in the Salt Lake Valley this morning, and the snow wasn't even sticking to the roads.
In American Fork the snow-packed asphalt was difficult enough to walk on, let alone drive freeway speeds on. For unlucky motorists with rear-wheel drive, like Zack Hemphill, it was a struggle. "It kind of is, but I got used to it. Just drive slowly and you'll usually be all right," he said.
Shar Morrison's car has front-wheel drive. But she said her ride from Mona was, "Not very good. [I] drove from Mona to [American Fork]. It took me two hours."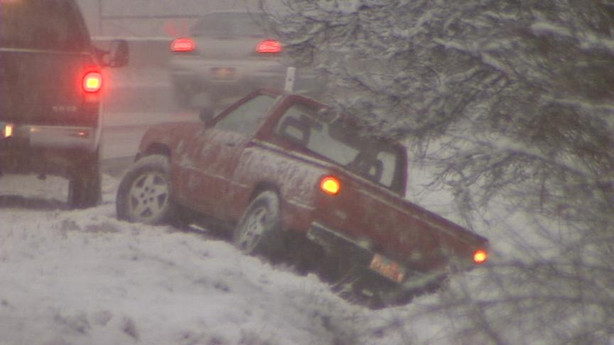 Jared Taylor shakes his head at some of the drivers he saw. "They're going off the roads left and right, not waking up early enough to take it nice and slow," he said.
Conditions were awful from Lehi to Orem, and Spanish Fork to Santaquin.
There were similar problems in Layton. A car spun out on the side of I-15 as Davis County commuters crawled in near-blizzard conditions. One commuter told KSL Newsradio it took them nearly two hours to travel from Ogden to Farmington
For Davis and Weber County residents who weren't on the roads, it's time to dig out. "It's a little tiring, but you get used to it. But for the most part it's not too bad. You get used to it. Isn't this the third snow storm this week?" Wesley Harrop said.
Some areas of northern Utah received nearly 2 feet of snow from this storm.
- - - - - -
×
Related Links