Estimated read time: 3-4 minutes
This archived news story is available only for your personal, non-commercial use. Information in the story may be outdated or superseded by additional information. Reading or replaying the story in its archived form does not constitute a republication of the story.
SALEM — A 7-year-old girl critically injured Thursday in a DUI-related accident remained in the intensive care unit Wednesday, but was said to be recovering.
Presley Dyches suffered broken ribs and internal bleeding when the driver of a Chevy van hit her mother's Nissan sedan head-on. Presley's mother, Lindsay Dyches, was taking her daughter to school when the accident happened. Her daughter was excited about a playdate she had planned for the next day.
Instead, Presley ended up in the hospital. Her friends and classmates gathered at her playdate's house to make "Get Well Soon" cards for the girl, who was injured, it was later found, by an apparently drunk driver.
Aaron Moorman, 33, had crossed into the wrong lane of traffic on SR198 on Thursday morning. Police said they believe he was under the influence of drugs and alcohol. Records show Moorman has a history of intoxicated driving.
"It breaks my heart," said Jen Southwick, a friend of Lindsay's. "I think especially that early in the morning, you think, 'Oh, I'm just going to take my kids to school real quick.' It's not on your mind that you have to watch out for drunk drivers. I think it's unfortunate that an entire family and community now suffers because someone was irresponsible."
Do you want to help?
Donations* to the Dyches family can be made at any Utah Community Credit Union branch or through PayPal on their Facebook page.
Lindsay broke her left arm and ankle in the accident and will not be able to work for 3–6 months. That leaves the responsibility of taking care of the couple's three children — as well as running the family business — to her husband.
The two run the Etsy shop Your Spoiled Baby, making personalized engrave jewelry. On Wednesday, a notice at the top of the shop's home page said due to the accident, progress was slow — but that orders would be shipped as quickly as possible.
"He's got to take on the housework, the kids and all of the business they usually do together until she's fully recovered," Southwick said. "It's not just recovering physically — it's not like she can stay home with the kids and he can go to work. It's her husband running the business."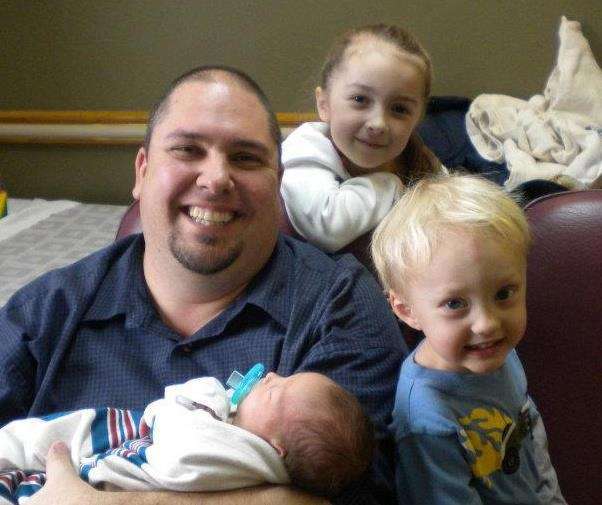 Southwick said Lindsay and Presley are cut from the same mold: quiet, hard-working and easy to get along with. She said Lindsay is in a position now where she is the one who needs help, but usually she is the one helping others.
"She's just always thinking of others, offering to help them out in any way she can or donate things she's no longer using to help other people out," Southwick said.
"Sweet" is how she described both mother and daughter. She never would have thought she would be trying to find ways to help them put their lives back together after being hit by an allegedly drunk driver.
"It just makes you think twice ... you never know what's going to happen; you never know what people have been doing," Southwick said. "It's scary that you have to think about those extremes in order to feel safe."
---
*ksl.com has not verified the accuracy of the information provided with respect to the account nor does ksl.com assure that the monies deposited to the account will be applied for the benefit of the persons named as beneficiaries. If you are considering a deposit to the account you should consult your own advisors and otherwise proceed at your own risk.
×
Photos
Related Links
Related Stories