Estimated read time: 4-5 minutes
This archived news story is available only for your personal, non-commercial use. Information in the story may be outdated or superseded by additional information. Reading or replaying the story in its archived form does not constitute a republication of the story.
SALT LAKE CITY -- Much has changed in the cinematic world since Judy Garland memorialized the phrase "Lions and tigers, and bears! Oh My!" in Oz, somewhere far over the rainbow in 1939. The competition is fiercer than ever, and much of the action is now taking place with fantasy characters in a fantasy world not too dissimilar from Garland's Oz, though far more spectacular to behold.
The predictions made last week held up well. The first three were accurate, while the films pegged for fourth and fifth wound up reversed.
In first was "The Avengers." While second-place "Battleship" was successful in firing some warning shots across the bow of "Avengers," it was not capable of fighting its way to a first-place finish.
#poll
In third place was "The Dictator" as expected. "Dark Shadows" held up surprisingly well and maintained a fourth-place ranking. Last on the Top 5 list was "What to Expect When You're Expecting."
In a comment posted on KSL.com, Kurt F. reported a firsthand experience with the subject matter of "Expecting" during a matinee showing the day it opened. His wife, accompanying him at the Century Theater on State Street wound up needing to be rushed from the film to the hospital to give birth.
This week sees two new releases. The first is "Men in Black 3." Featuring the same stars and director as the previous two installments, "MIB3" is a PG-13 action comedy that will fight for a first-place spot this weekend. Also out is "Chernobyl Diaries," an R-rated horror film.
In addition, "The Best Exotic Marigold Hotel," a PG-13 British comedy-drama, will enter wide release. While it will be featured in far more locations than its limited run thus far, it will still be absent at many theaters on top of facing overwhelming competition.
As a result, it is not anticipated to place on the list. Featuring the escapades of a group of retirees drawn to what they think is a luxurious but cheap future in India, this comedy should provided a lighthearted respite along with "The Dictator" for those who are looking to dodge supernatural invaders at theaters this weekend.
The predictions for this Memorial Day weekend are:
1. "Men in Black 3"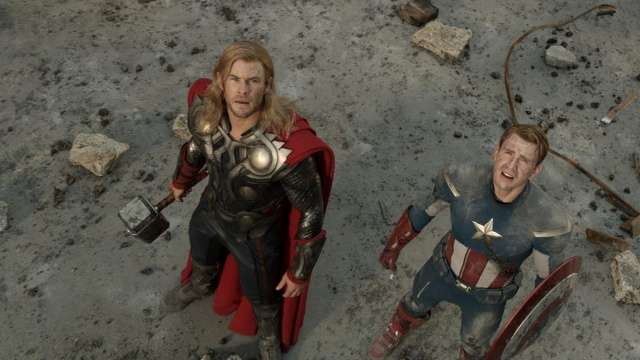 Featuring Tommy Lee Jones and Will Smith, "MIB3" finally revives the franchise nearly a decade after "Men in Black 2." Featuring a time travel component, Smith is forced to venture to 1969 in order to save Jones' character, Agent K. Reportedly having already started breaking records for being the most expensive film in history with an estimated $375 million budget, "MIB3" is betting on a solid win at the box office over the holiday weekend.
2. "The Avengers"
This PG-13 action thriller is currently sitting at fifth place on the list of highest grossing films of all time, not adjusted for inflation. Having shattered numerous records, "Avengers" revolves around the banding together of a disparate group of Marvel superheroes to protect the planet from an evil force. Having enjoyed three weeks in first place, "Avengers" is likely to shrink down to second as its audience is drawn to "MIB3."
3. "Chernobyl Diaries"
This R-rated horror film details a group of vacationers who ignore the radioactive dangers present and decide to explore Pripyat, the town that housed many of the workers from the Chernobyl nuclear plant. While the tragedy at Chernobyl was real, this film is a fictitious rendering of the supernatural beings supposedly lurking at the site. This film has drawn early criticism for the insensitive way in which it handles the victims of the unfortunate 1986 disaster.
4. "Battleship"
Inspired by a board game of the same title, this PG-13 science fiction thriller portrays the adventures of a series of ships from different parts of the world. When an alien invasion occurs, the commanders and crew are forced to fight against the unfamiliar foe. Performing well, "Battleship" nevertheless failed to unseat "Avengers" last week.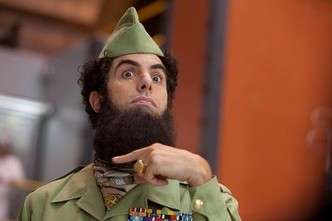 5. "The Dictator"
Baron Cohen of "Borat" and "Bruno" fame stars in this R-rated comedy revolving around the evil dictator of an African country who travels to the United States in order to meet with the United Nations. Determined to prevent democracy from infiltrating his country at all costs, he finds his journey made arduous by a series of misadventures.
Joseph Irvine is an engineer in Madison, Ala. Currently working on a master's degree at the University of Alabama, he hopes to complete a degree in law at BYU in the near future.
×
Related links
Related stories
Most recent Features stories