Estimated read time: 2-3 minutes
This archived news story is available only for your personal, non-commercial use. Information in the story may be outdated or superseded by additional information. Reading or replaying the story in its archived form does not constitute a republication of the story.
**AP Photo**John Hollenhorst reporting
One of our top newsmakers of 2007 has been making headlines since 2002. But this year polygamist leader Warren Jeffs was sent to prison as an accessory to rape of a child.
It was also the year he questioned his own claim to be a prophet of God. It's our number three story of 2007.
When we finally saw and heard from her, the trial was over. The victim, Elissa Wall, finally was out of the shadows. "This trial has not been about a religion," she said. "It is about child abuse and preventing further abuse."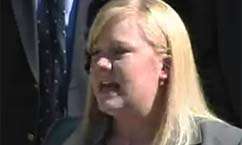 Most of the trial centered on Jeffs' total command over his followers and his teaching that wives should submit to husbands.
A sister of the victim said, "We gave ourselves totally -- he would use a phrase: body, boots and britches -- to your husband and never question him."
For Elissa Wall that meant submitting to sex when she was 14 with her first cousin, after a marriage performed by Jeffs. During pre-trial hearings, Jeffs seemed to be having mental difficulties.
Former follower Richard Holm said, "He's done such terrible things to people, his conscience must be smiting the hell out of him."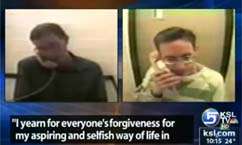 The depth of his self-doubt became clear after the trial when tapes of his phone calls were released. He said, "I am not the prophet. I never was the prophet. And I have been deceived by the powers of evil."
He also said, "I yearn for everyone's forgiveness for my aspiring and selfish way of life in deceiving the elect."
The judge gave Jeffs two consecutive sentences of five years to life. Gary Engels, a Mohave County, Ariz., special investigator said, "I feel great. But more than anything, I feel good that this victim who has been put through hell has had her day in court, and she's been victorious."
Wall said, "This has not been easy for us. The easy thing would have been to do nothing. I have followed my heart and spoken the truth."
Jeffs is facing similar charges in Arizona. Odds are he'll spend years behind bars while his followers consider whether he's a true prophet.
Jeffs is certain to make news in 2008: The judge has agreed to hold a hearing on whether he's entitled to a new trial.
×
Related links
Most recent Utah stories