Estimated read time: 4-5 minutes
This archived news story is available only for your personal, non-commercial use. Information in the story may be outdated or superseded by additional information. Reading or replaying the story in its archived form does not constitute a republication of the story.
Debbie Dujanovic ReportingTonight, a secret uncovered about something in the milk you and your family drink. It isn't clear whether it is a serious public health threat or not, but what is clear is nearly all experts agree more testing is needed. What is also clear, the State of Utah did test, but never told anybody, so we did our own tests.
We are not going to suggest you stop drinking milk. We are going to show you what's in the samples we had tested. It is controversial --experts disagree on how much is too much-- but we found something you should know about.
Renee Sharp, Environmental Working Group: "People absolutely have the right to know their food may be contaminated."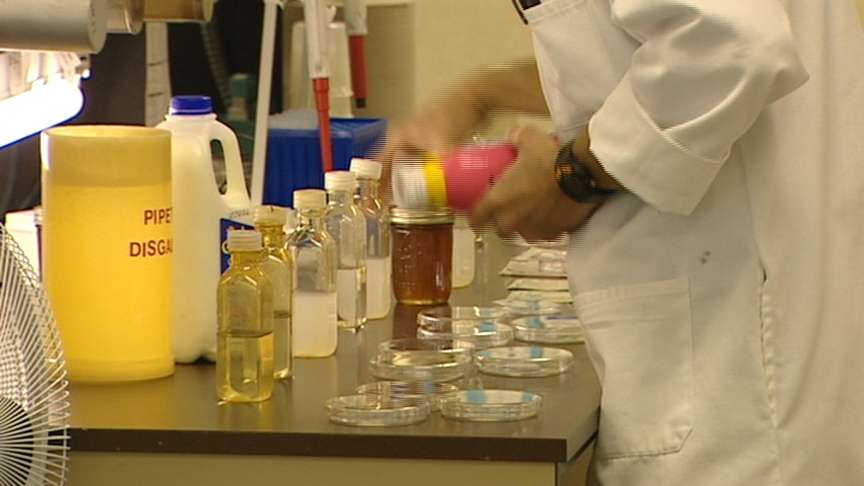 With what? Perchlorate, a contaminant making headlines. It's prolonged exposure that raises concerns. It's an ingredient in solid rocket propellant. It's seeped into drinking and river water around the country. In Utah, it's in groundwater at three defense sites.
It may be getting into our milk if contaminated water reaches grazing areas or livestock feed.
Eyewitness News tested milk from all over Utah to find out what you and your family are drinking. We also discovered the state of Utah conducted similar tests.
Renee Sharp: "It is a travesty that we even have to be here talking about this."
Our investigation took us to Oakland. The Environmental Working Group has researched Perchlorate in California's food supply, concerned about unborn babies, children, and developing IQ.
Renee Sharp: "In children their bodies are developing, their brains are developing, so there is more of a potential to have permanent long-term effects."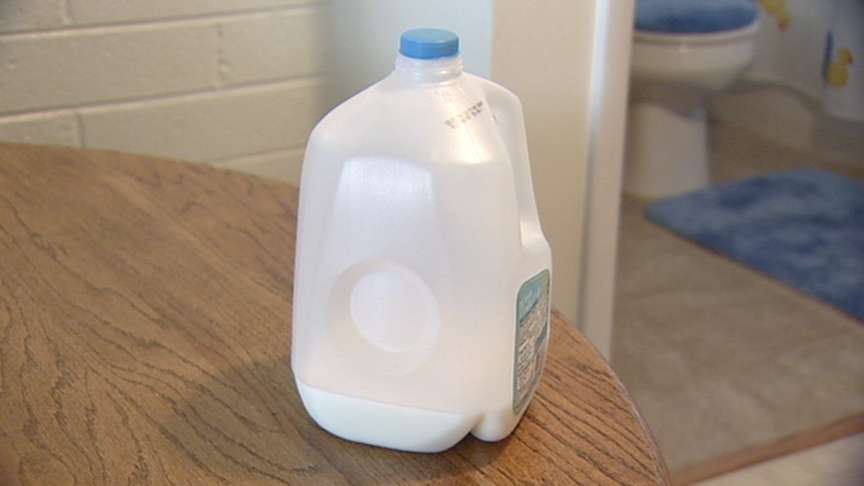 In research: Perchlorate targets the thyroid and can interfere with hormone production, a factor in brain development. Other concerns include metabolism and thyroid tumors.
One State Agency is tasked with testing milk for contaminants. So we filed a records request with the Utah Department of Agriculture. Had officials there tested Utah milk for Perchlorate? No. In writing, "We don't have any Perchlorate test results."
Larry Lewis, Utah Department of Agriculture: "The public needs to know the dairy products in Utah are safe. There's no evidence of Perchlorate in Utah milk, to date."
But our sources tell us a much different story. And Eyewitness News has seen internal documents which reveal a top official within the Department of Agriculture did authorize Perchlorate testing on milk last December. We've learned the results: all six samples tested positive for Perchlorate.
Since the state won't acknowledge it, we paid to have milk analyzed.
Renee Sharp: "The idea that a television station has to be the ones to go out and test the milk, to inform the public, seems really backwards."
We traveled to 10 Utah cities, Brigham City to St. George, buying a carton of milk in each city. Then we delivered the samples to Data Chem laboratory, Perchlorate testing experts.
We began in July. By October all the results were in.
Kevin Griffiths, Datachem Laboratories: "There is Perchlorate being found in the milk."
Perchlorate in every carton of milk we bought, measured in parts per billion. The range: almost 10 for whole milk from West Valley to just over one in chocolate milk we purchased in Provo. The overall average is almost 5-parts per billion.
Is that dangerous? Citing reports, like one from the FDA, the Utah Dairy Commission says you shouldn't change your diet; the levels we found can't hurt you. Officials in Massachusetts worry it can, citing tumors in animal offspring and concern for children's health.
In Magna, Utah Water company officials found Perchlorate in a drinking water well and shut it down. The amount was less than we found in milk.
Ed Hansen, Magna Water Company: "I sleep well at night knowing that I protected the residents by not putting a contaminant, an unknown contaminant into the water system."
An interesting coincidence today, as we prepared this report, the Department of Agriculture tracked down the same tests it's been telling us for weeks didn't exist. The story now: the tests were tucked away in a file.
One state doctor looked at the results-- three to six parts per billion-- and on his own determined there is no need for concern.
Because of our report, they will change the way future tests are reviewed, and will do Perchlorate tests on grazing areas next spring.
×
Related links
Most recent Utah stories