Estimated read time: 2-3 minutes
This archived news story is available only for your personal, non-commercial use. Information in the story may be outdated or superseded by additional information. Reading or replaying the story in its archived form does not constitute a republication of the story.
SALT LAKE CITY -- Whether the debate is over health care reform or the president addressing school children, many Americans and many here in Utah are asking: What's happened to civility in the public sphere?
Changes in our political culture are making compromise and conciliation harder than ever.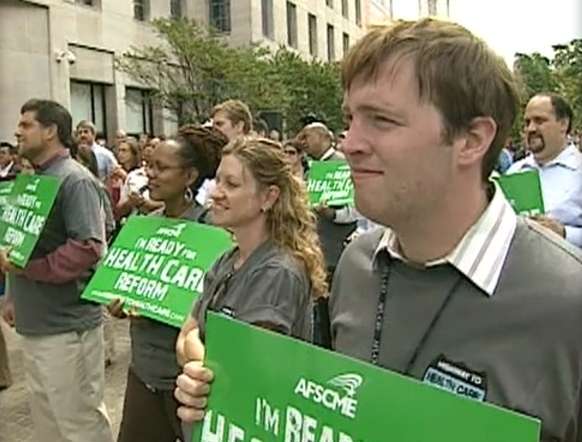 When President Obama addresses American school children Wednesday, one side will see "no big deal" the other liberal propaganda. It falls on the heels of the at-times heated town hall meetings over health care reform--protests over which, just yesterday in Los Angeles, led one man to bite off another's finger.
Bob Seltzer, a top administrator at Westminster College who served for 20 years as a top legislative staffer to several U.S. Senators, says demonizing language is making it harder to solve problems.
"Part of what has made the country--is moving us toward being more ungovernable--is the fact that we demonize everyone who is an opponent," Seltzer said. "We all have heard candidates who say, 'Washington is corrupt. Washington is evil. Send me there, and I'll be different.'"
Related:
"We have really separated into two tribes, being Republicans and Democrats," said Kirk Jowers, director of the Hinckley Institute of Politics at the University of Utah.
A generation ago, Jowers says both parties had more moderates; perhaps one-third of U.S. House seats were tightly contested. That may just be 10 percent now.
The media landscape has grown polarized, and gerrymandering--the redrawing of political districts--created "safe seats" for one party or the other. Now those who try to compromise, like Utah's Bob Bennett--who, for instance, came up with a bipartisan health care plan--get vilified, often by their own side.
"There's almost no advantage for a lot of these people to compromise across the aisle because that's where you get beat up," Jowers said.
"Compromise has become a dirty word," Seltzer said. "When I worked in Washington, you would go up to another staffer and say, 'It's my job to make my boss look good. It's your job to make yours look good. Let's work this out. Let's solve this problem.'"
The solution? Both men say perhaps it's more public participation and more listening.
E-mail: jdaley@ksl.com
×
Related stories
Most recent Utah stories