Estimated read time: 2-3 minutes
This archived news story is available only for your personal, non-commercial use. Information in the story may be outdated or superseded by additional information. Reading or replaying the story in its archived form does not constitute a republication of the story.
Sarah Dallof reportingA trip to the hair salon turned into a trip to the hospital when a woman's scalp was badly burned from bleaching. In fact, she says she was in so much pain she went to the emergency room.
We've all heard it: beauty is pain. But Kareim Ugarte says never thought she'd end up at the ER with her scalp burning and her head throbbing so badly she couldn't see straight, all because of hair dye chemicals.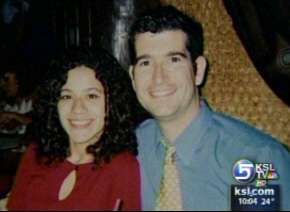 Ugarte wanted to surprise her husband with a new look for the new year. She was after beautiful blond hair, like Kelly Ripa. Instead she got "orange, yellow, three colors," as she puts it.
But what really concerns her are the oozing burns the ER doctor tells her are the result of chemicals left for too long on her scalp.
"It was with blisters and a lot of liquid coming out of the areas," Ugarte said.
She went to the J.C. Penney Styling Salon at Valley Fair Mall yesterday. She signed a waiver, acknowledging coloring chemicals can damage hair, skin and scalp. She says the stylist estimated her hair would go from brunette to blond in two hours. Instead, it took seven.
"I told her, 'I can't take it anymore. If you need to do something else, I can't take anymore,'" Ugarte said. She complained to the stylist, as well as salon and store managers. She says they all they offered were free deep conditioning treatments. Then came the bill - $150.
The salon referred us to a representative from J.C. Penney's corporate office. He says stylists are trained and certified, and the company is sorry the treatment didn't turn out as planned. He also says Kareim is welcome to come back so they can try to fix the problem.
She says that's not enough. "I want J.C. Penny to recognize they made a mistake, first hiring the wrong people, second leaving the salon in the wrong hands, thinking a waiver will free them of any responsibility."
For now, the ER doctor has told Kareim to just leave her head alone -- no touching, blow drying and especially no dying until those burns heal. After that, she's at a loss on how to fix it.
×
Most recent Utah stories