Estimated read time: 2-3 minutes
This archived news story is available only for your personal, non-commercial use. Information in the story may be outdated or superseded by additional information. Reading or replaying the story in its archived form does not constitute a republication of the story.
John Hollenhorst and Paul Nelson reporting The deadly mauling in the San Francisco Zoo earlier this week has captured the attention of zookeepers all across America. There are two similar tigers at Utah's Hogle Zoo, but zookeepers say the same incident could not happen here.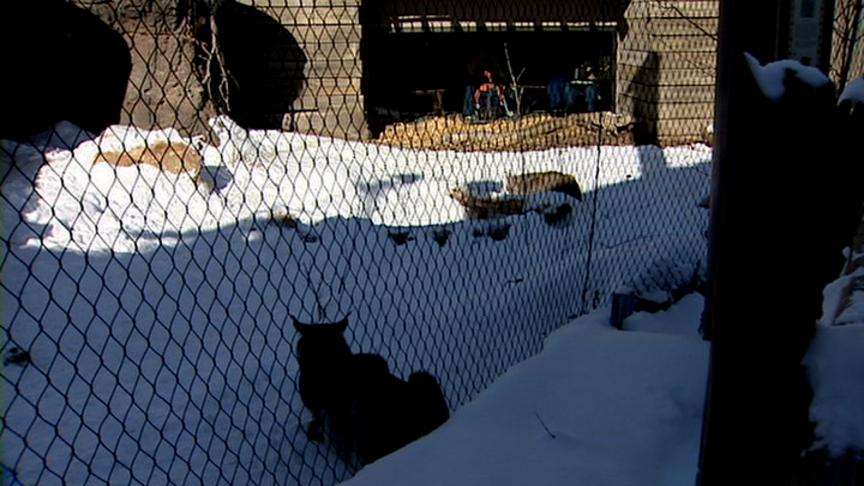 Whenever a tragedy happens in a zoo outside of Utah, officials from Utah's Hogle Zoo look to see if the same scenario could happen here. "This is just another scenario where, of course, we're gonna go back and look over everything we do," explained zoo spokeswoman Holly Braithwaite.
At the zoo, tourists can get up close and personal with some big cats: Siberan tigers, leopards, cougars and more. Tourist Sermsak Buntha says the cats don't scare him. "No, not at all. I feel safe here," he said.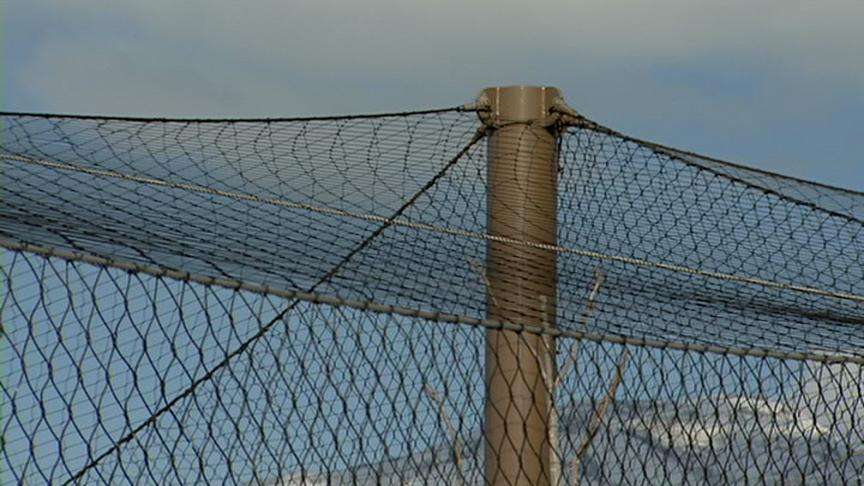 The main line of defense is heavy-gauge, steel-mesh fencing, including an enclosed top--unlike San Francisco. "Our male tiger, he weighs about 350 pounds, and he has tested this mesh, and there is no moving it. This is strong, strong stuff," zookeeper Jill VanMilligen said.
Hogle Zoo has had a few problems over the years. Last year a wolf escaped and roamed through the zoo before his recapture. A decade earlier, a cheetah got out of its enclosure. Another time, a chimp viciously attacked a zookeeper.
"We have learned from those mistakes, and we have made modifications to all of the exhibits, to the protocols of handling and shifting the animals," VanMilligen said.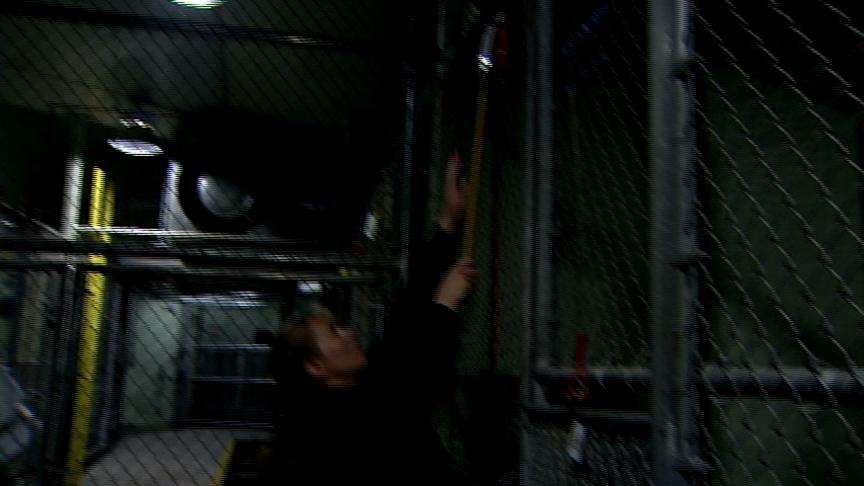 Double-door entry systems are used much like airlocks on a spaceship. It's to make sure ferocious animals and zookeepers never share the same space. Sliding-door controls are color coded to avoid confusion. Many doors are double locked. "So, it just gives you a moment to undo two locks and really think about what you're doing," VanMilligen said.
Of course, zookeepers have to be ready just in case. They have CO2 tanks. "We would aim this at the animal. It would release a foggy substance to disorient the animal," VanMilligen explained.
They also have plywood shields for defense. Zookeepers can use them to push big animals away. In theory, though, tight physical security and strong training will keep wild animals and people apart. "I think it's better than it used to be, and it will continue to get better," VanMilligen said.
They say many animals don't want to escape. Their enclosure is home. If they get out, they usually want to get right back in. That's what happened here a decade ago when the cheetah escaped. That apparently is not what happened two days ago in San Francisco.
×
Related links
Most recent Utah stories