Estimated read time: 2-3 minutes
This archived news story is available only for your personal, non-commercial use. Information in the story may be outdated or superseded by additional information. Reading or replaying the story in its archived form does not constitute a republication of the story.
SOUTH JORDAN — Police are asking for the public's help in locating a 6-year-old girl who has been classified as endangered and missing.
Kassidy Kay Nelson, 6, is believed to be with her non-custodial biological mother, Megan Kendra Boynton, 25, and Boynton's boyfriend, Elliott Sunshine Proctor, 34, said South Jordan Police Lt. Rob Hansen. Kassidy was last seen around 9:30 p.m. Wednesday at the home of her legal guardians.
The front door had been locked with a deadbolt, but the young girl is able to unlock it. Around 9:30 p.m., the girl's guardians heard the dog bark and discovered that the front door was closed, but unlocked, and Kassidy was gone.
"She wasn't removed by force," Hansen noted. "There wasn't any forced entry."
The girl has lived with her guardians since birth, but often sees Boynton. Hansen said the girl and her mother "have a very good relationship" and Boynton often visits.
Tuesday night, though, police responded to the home in South Jordan after an argument between Boynton and Kassidy's guardians was sparked over Boynton's desire for more parental rights and privileges. Hansen said Proctor was with Boynton at the time and both had left by the time police arrived.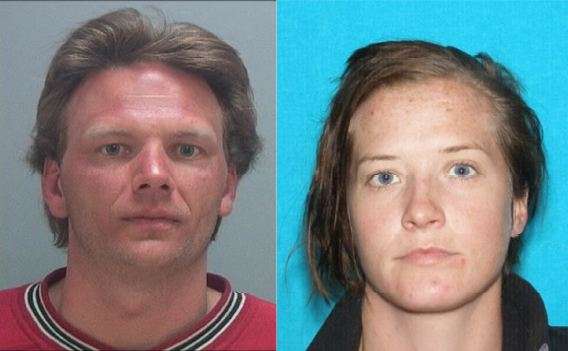 "She came in with her boyfriend, and he isn't allowed here," said Lafay Hamilton, Kassidy's great-grandmother and legal guardian.
Officers did not pursue the issue since it was merely an argument and no one was hurt and nothing was damaged.
Kassidy is not believed to be in physical danger, Hansen said, but there are concerns for her well-being as Boynton does not have a home or job.
"Our biggest concern is her welfare," Hansen said. "We don't believe there's any violent type of act in any sense. It's more, is she able to be provided for at this time?"
"Her mom just hasn't been able to take care of her," Hamilton said. "She's out on the street and doesn't have a place to live."
Though South Jordan police have contacted the National Center for Missing and Exploited Children as well as federal agencies to assist them, the incident has not met the criteria for an Amber Alert.
Kassidy was last seen wearing a multi-colored fleece jacket, a yellow bumblebee shirt and black pajama pants. She was not wearing shoes.
"Please just bring her back," Hamilton said. "She needs to be here where she has stability. And if you love her, please bring her back, Megan."
Anyone with information about the girl's whereabouts, or that of her mother, is asked to call 801-840-4000.
Contributing: Alex Cabrero
---
×
Photos
Most recent Utah stories