This archived news story is available only for your personal, non-commercial use. Information in the story may be outdated or superseded by additional information. Reading or replaying the story in its archived form does not constitute a republication of the story.
SALT LAKE CITY -- A favorite gift any holiday season is a video game console, but which one is best for your family? Price, services, and games are evaluated to make the buying process a little easier.
Prices: $250 (160GB) or $300 (320GB)
The PlayStation 3 has often been called the most powerful of the three consoles. Unfortunately, the power of the system has mostly been underutilized, even by first-party developers. Most games released on the PS3 are only in 720p, including the recently released "Uncharted 3."
Unless plugged into a TV larger than 50", most will not notice this graphical infidelity. The frame rate and graphics of the games make for some of the most realistic and immersive experiences in games.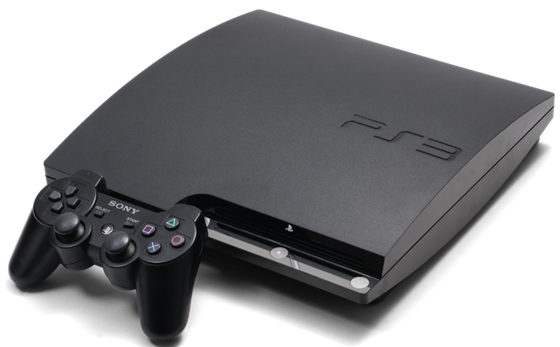 Fortunately, the amount of exclusive games for the system is breathtaking. Sony offers greater support for its system with big-budget, major releases only dropping on the PS3.
In addition to great games, the PS3 features free online connectivity and play. Where Xbox players pay $60 a year to play online, PS3 users pay nothing and getting nearly the same experience. However, PlayStation users do not get private chat rooms, so when they play online, they often are exposed to embarrassing or offensive conversations.
The system retails with one wireless controller, and each additional controller costs $55.
The weakest element of the PS3 is its Wii-clone controller, the PlayStation Move. The Move requires the PlayStation Eye and a move controller. These come together in a package with a game for $100. However, to play multiplayer, a second Move controller must be purchased for another $50. This purchase is inevitable, as many Move games are beginning to require two Move controllers to play. Other games require the slightly cheaper Navigator Remote, a wireless clone of the Wii Nunchuk. This left-handed controller costs $30, and two should be purchased for two-player games.
Unless the Move is purchased in a bundle with the PlayStation 3, the total cost for two players to play nearly any game is $210. To play all games, add two more Move controllers for a whopping $310, more than the price of the actual console.
The worst element of the PlayStation Move is the fact that it has not found its "killer app," a must-own game that defines the peripheral. While there are decent games, nothing stands out. Avoid this additional expense.
The PlayStation 3 is not all gaming, though. Blu-ray discs come home on the PS3. Movie theater experiences can be reproduced through the beauty and power of Blu-ray with the smartest user interface of any home video. A Blu-ray player that plays video games makes the PS3 the best deal in entertainment, but it does so much more.
The PlayStation Store offers downloadable games and films for reasonable prices. Also, the PS3 offers many other TV and movie services, like Netflix, Hulu Plus, Vudu or Music Unlimited. Sports fans can access MLB, NHL and NFL scores and link to their premium services to watch live games on the consoles.
The PS3 offers a web browser, although it is fairly basic and will have trouble loading pages.
The PlayStation 3 is a console for gamers, but it does feature several entertainment systems for those who would rather watch than interact.
#poll
Suggested Games:
Gran Turismo 5 – Racing, Everyone, $40
LittleBigPlanet 2 – Creator/Platformer, Everyone, $60 (Special Edition)
Portal 2 – First-Person Puzzle Shooter, Everyone 10+, $40
Ratchet & Clank: All 4 One – Platformer, Everyone 10+, $60
Uncharted: Dual Pack – Action, Teen, $40
Prices: $200 (4GB) or $300 (250GB)
The Xbox 360 is arguably the most family-friendly console, assuming every person in the family plays video games appropriate for his and her ages. The 360 is the only gaming console with a majority of games released in full 1080p high definition, making it the best-looking system on your 30" HD TV.
A controller comes with a console and runs on AA batteries. Each additional controller costs $50, and rechargeable battery packs average $10 a piece.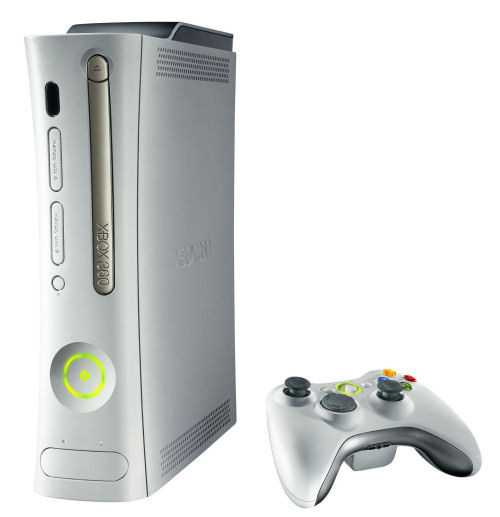 Last year, Microsoft made several decisions that cost some of its hardcore fans. First, it raised the price of its online service by a small $10. In order to play video games online, this premium service is required. This service includes friend chat, a program that allows gamers to only speak with each other during gameplay.
But better than online gameplay, the total $60 each year includes several media and social services, including ESPN 3, YouTube, Facebook and hundreds of other services that will be released in December and January.
But that is the second Microsoft decision that angered the fans. Microsoft is attempting to make the Xbox 360 a media center. Making deals with Xfinity, HBO, Netflix, Hulu Plus and many other premium entertainment service providers, 360 owners who have paid the $60 fee for Xbox Live will be able to purchase or access other services. Microsoft markets these premium services as a way for families to save money, rather than purchasing cable, but each service comes with its own monthly fee on top of the Xbox Live yearly fee.
In terms of Netflix, users pay for the monthly service and the additional yearly service for Xbox Live. Many gamers would rather stream Netflix on their PCs than pay an extra fee.
Finally, the Xbox 360 released its motion peripheral, the Kinect. While this device leaves the PlayStation Move in the dirt, the camera costs an additional $150. Also, Microsoft decided to fully support the Kinect, at the sacrifice of its core fans. Most of the exclusive releases from this year have been for the Kinect.
As a new purchaser of the Xbox 360, a Kinect bundle adds $100 to the above prices. Wonderfully, kids will never have to teach Mom how to use the Xbox 360 controller again. Instead, the whole family gets to watch as Mom waves her hands at the TV like a maniac, trying to navigate through the menus to find her favorite movie or show.
Outside of streaming services, the 360 plays the extinct HD DVD.
The Xbox 360 is a good all-around system, offering entertainment and gaming for everyone in the family. However, the extra fees from the Xbox Live service and the premium services will add up, and some families will decide to go back to cable or dish to save money.
Suggested Games:
Mass Effect – Role-Playing Third-Person Shooter, Mature, $20
Halo: Combat Evolved Anniversary – First-Person Shooter, Mature, $40
The Elder Scrolls V: Skyrim – Role-Playing Game, Mature, $60
Dance Central 2 – Music, Teen, $50
The Gunstringer – On-Rails Shooter, Teen, $40
Prices: $140 (console only) or $150 (bundled with a game)
For many families, the Nintendo Wii is the introduction to console gaming. Introducing the world to motion gaming, the Wiimote is a plastic wand that forces players to wiggle and waggle through gameplay. The console comes with one of these Wiimotes, and many games can be played with nothing else.
However, multiplayer games require at least one more Wiimote, costing an additional $40. To play most hardcore games, players must purchase the left-handed Wii Nunchuk for an extra $20.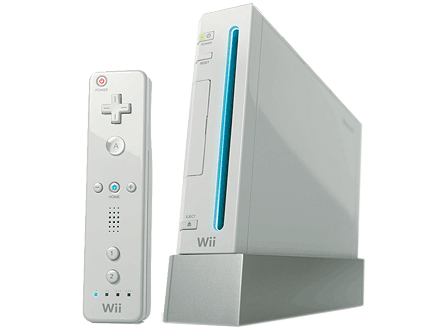 The Wii has never been graphically impressive, and with HD TVs becoming cheaper and cheaper, playing standard definition games on a 50" TV makes Mario look much older. Also, the internal memory of the console is tiny, so if gamers want to download classic games, they will need to buy a separate SD card to store the games.
Besides gaming, the Wii features a weather, news and photo channel on the system, and Netflix is available as a downloadable channel, although films and shows are only available in SD. Unfortunately, the media ends there, as DVDs cannot be played on the system.
The biggest weakness to the Wii is its sequel slated for next year, the Nintendo Wii U, an HD console which will feature tablet-based controllers for multiple play screens.
However, for families on a budget and looking for family-friendly games, nothing beats the price or selection of the Nintendo Wii.
Suggested Games:
Epic Mickey – Platformer, Everyone, $30
Just Dance 3 – Music, Everyone 10+, $40
Kirby's Return to Dreamland – Platformer, Everyone 10+, $50
The Legend of Zelda: Skyward Sword – Action-Adventure, Everyone 10+, $50
Donkey Kong Country Returns – Platformer, Everyone, $50
Any game with the word "Mario"
Nintendo will not let its hero star in a bad game, so any game with the portly plumber will be fantastic.
Ben produces and hosts WarpZone on KWCR 88.1 Weber FM on Tuesdays from 3-4pm. He also runs GameTaffy.com, a small gaming site for media and reviews. Ben can be found online as "BenTheWicked."
×
Photos
Related Links