Estimated read time: 3-4 minutes
This archived news story is available only for your personal, non-commercial use. Information in the story may be outdated or superseded by additional information. Reading or replaying the story in its archived form does not constitute a republication of the story.
HERRIMAN — While the investigation into the disappearance of 13-year-old Brooklyn Gittins is over, police Thursday kept information about the man accused of harboring her close to their vests.
Late Wednesday, Salt Lake County Sheriff Jim Winder announced the arrest of Angel Vizuet Garcia, 55, of Draper. According to a Salt Lake County jail booking report, Brooklyn sneaked out of her house, 13912 S. Friendship Drive (5755 West), on the night of Jan. 8, allegedly to runaway from home, and called Garcia with a prepaid cellphone that he had provided her.
Garcia picked her up and took her to his Draper home. Over the next 2½ days, as more than 1,000 volunteers scoured Herriman searching for her, Garcia kept Brooklyn hidden at his house. At one point, she hid in a bedroom while police were at Garcia's door.
"She could hear the people at the door asking about her," the report states.
---
Over the next 2½ days, as more than 1,000 volunteers scoured Herriman searching for her, Garcia kept Brooklyn hidden at his house. At one point, she hid in a bedroom while police were at Garcia's door.
---
After officers left, Garcia allegedly drove Brooklyn to a Harmons grocery store on 700 East and dropped her off. She hid in a ditch "for what seemed like a couple hours" while Garcia picked up his children from school, the report states. When Garcia returned, police say he picked her up and they went back to Garcia's residence.
Brooklyn used to live in the same neighborhood as Garcia, the report stated. The family knew of Garcia prior to her disappearing, according to police, but declined to say Thursday how they were acquainted.
Unified Police Lt. Justin Hoyal said Garcia's name was brought up during the course of the investigation when Brooklyn was missing, prompting the visit by officers to his house on Jan. 9.
At Garcia's house Thursday, a man answered the door claiming to be a friend. He said Garcia's wife had died of cancer a couple of years ago and that Garcia was raising their two children, who were taken into state protective custody. Garcia has no prior criminal history, according to Utah State Court records.
Late on the night of Jan. 10, Brooklyn asked Garcia to drop her off at Wal-Mart, 11328 S. Jordan Gateway (400 West), South Jordan, where she called her family to be picked up.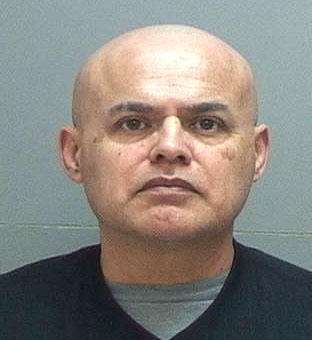 #garcia_mug
Brooklyn initially refused to talk to police about where she was, according to the report. On Wednesday, her mother called police to say she was ready to talk. Following that interview, a judge signed a search warrant for Garcia's house.
When Garcia was interviewed by detectives Wednesday, he told them that Brooklyn was "upset" when she called him, the report states. He also said he knew police were looking for her. Police declined to talk Thursday about whether Garcia's children were at home when Brooklyn was there or if they were aware she was in the home.
Brooklyn's family declined media requests for interviews Thursday. Her uncle, Jon Hiller, posted on Twitter, "People throwing out judgment like confetti. What if you were in our shoes? You'd feel different."
Whether the teen stayed with Garcia willingly was irrelevant, Winder said at a press conference late Wednesday night. Because of the girl's age, she was a victim.
"It's outrageous and it's shocking to our community and certainly to the family," he said, adding that the nature of the kidnapping is a "scary situation," serving as a warning to families.
"It is a complex case, and it's a case I think the community will want to pay attention to," Winder said. "It does have repercussions for all of us in this day and age about how our children communicate with and interact with adults given the nature of our society."
Police declined to comment on the relationship between Garcia and Brooklyn — how they met, how often they communicated, what the relationship involved.
"We're working with the District Attorney's Office on getting everything ready," Unified Police Lt. Justin Hoyal said. "Once they screen the case, the District Attorney's Office will be able to release more, but it's obviously a serious case. Child kidnapping is a first-degree felony, and we want to make sure we're putting together a solid case."
Contributing: Emiley Morgan, Sam Penrod
×
Photos
Related stories
Most recent Utah stories