Estimated read time: 4-5 minutes
This archived news story is available only for your personal, non-commercial use. Information in the story may be outdated or superseded by additional information. Reading or replaying the story in its archived form does not constitute a republication of the story.
SALT LAKE CITY — A woman shot and killed by police and a second woman taken into custody several hours later were responsible for an armed robbery at a restaurant and a shootout with a police officer, Murray investigators said Thursday.
Furthermore, Salt Lake police "strongly believe" the couple committed six to nine other robberies in their jurisdiction.
Sandra Chotia-Thompson, 40, was taken into custody just after 10:30 p.m. on Wednesday after she allegedly committed another armed robbery at The Grocery Store, 1224 S. 400 East, just after 6 p.m.
After the robbery, investigators were able to contact Chotia-Thompson on her cellphone, said Salt Lake police detective Mike Hamideh. He described her as being "upset" but wouldn't elaborate whether it was because of police calling her, because of the death of her alleged accomplice who had been shot and killed earlier that day by police, or because of another reason.
Father says deceased robbery suspect was a 'loving, Christian girl'

by Andrew Wittenberg
SALT LAKE CITY — The father of the woman shot and killed by police in Salt Lake City Wednesday said he had no clue she could potentially be half of a serial armed robbery team.
Scott Simons said his daughter, Kelly Simons, was recovering from drug addiction. Her primary problem, he said, was heroine.
"They shot my daughter in the back and killed her — and she was a loving, Christian girl," Scott Simons said. "She had problems before, but she was working on them."
He said his family didn't like Kelly's friendship with Sandra Chotia-Thompson, who was arrested Wednesday as an accomplice in a Murray robbery, because they thought she was a bad influence. Now Scott Simons said he believes Thompson was the ringleader in the alleged crime spree.
"All I do know for sure is Kelly never hurt nobody, and now she's dead and that's the bottom line," Scott Simons said.
Email: awittenberg@ksl.com
#father_speaks
"But ultimately, (the detective) was able to get her to surrender," he said.
Officers convinced Chotia-Thompson to walk to the Smith's Marketplace, 455 S. 500 East, where she was taken into custody. She was carrying a handgun when she was arrested, Hamideh said. Chotia-Thompson was then booked into the Salt Lake County Jail for investigation of aggravated robbery and illegal possession of a controlled substance.
"Nearly our whole detective division was working to get her," he said. "One of our goals was to get her into custody safely. We literally put a ton of resources behind it."
What was most concerning to police was that Chotia-Thompson's alleged behavior seemed to be escalating in violence with each robbery that they believe she committed.
Her arrest came less than 11 hours after her alleged accomplice, Kelly Fay Simons, 38, was shot and killed during a confrontation with the Joint Criminal Apprehension Team.
Just after noon on Wednesday on a street near Liberty Park, at 974 S. 740 East, members of the JCAT team spotted a woman wanted in connection with a Saturday armed robbery at Scaddy's restaurant, 5430 S. 900 East. Details about the shooting are sketchy. Police said Simons was shot during the encounter and died at the scene. The Salt Lake Police Department and the Salt Lake County District Attorney's Office are investigating the incident.
Following that Jan. 5 robbery at Scaddy's, a Murray police officer got into a foot chase with one of the robbery suspects. The suspect fired several shots at the officer before driving off in a waiting getaway car driven by a woman. The officer returned fire. No one was injured.
Originally, it was reported that the two suspects were a man and a woman. But police noted that the alleged gunman was wearing a disguise — one witness described the disguise as a Charlie Chaplin costume. On a Facebook page with Sandra Chotia's name, she lists a Chaplin movie among her "favorites."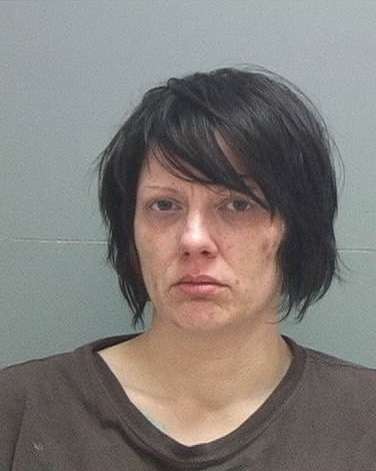 Investigators from several jurisdictions were looking at whether the women could be connected to other recent armed robberies, particularly in the Sugar House area. Salt Lake police said both Simons and Chotia-Thompson match the descriptions of suspects in multiple Salt Lake armed robberies, including:
Jan. 6 — Sconecutter, 2040 S. State.
Jan. 3. — A robber walked up to the concession stand at Cinemark Movies 10, 2227 S. Highland Drive, brandished a gun and walked out with money and popcorn.
Dec. 28 — A robber with a handgun robbed Red Mango Yogurt, 1511 E. 2100 South.
Dec. 21 — Baskin-Robbins, 1465 E. 2100 South was robbed by an armed person wearing a fedora and a Halloween mask.
Other recent robberies include Alchemy Coffee, 390 E. 1700 South, and Yogurt Stop, 2153 E. 2100 South.
One person involved in those robberies was described as a white man, between 20 and 30 years old, about 5 feet 8 inches tall, with a high voice and a thin build. In many of those robberies the suspect was also wearing a mask, gloves and a hat and in at least one case, a wig. Chotia-Thompson is listed in booking records as being 5 feet 5 inches tall.
According to Utah state court records, Chotia-Thompson took a plea in abeyance in 2011 to several drug-related charges in Summit County Justice Court. In September of 2012, however, a warrant was issued for her arrest when she failed to show up for a court-ordered drug test.
Simons was charged in 2009 with possession of drug paraphernalia and retail theft in Salt Lake County Justice Court. She pleaded no contest to the drug charge in a plea in abeyance deal and the charge was later dismissed after she reportedly sought drug treatment. She also had drug-related charges in 2004, 2001 and 1999, according to state court records.
×
Photos
Related stories
Most recent Utah stories