MODRA, Bosnia-Herzegovina — Two sisters separated as children while fleeing Nazis during World War II have been reunited thanks to Facebook.
The sisters, Tanija Delic, 88, and Hedija Talic, 82, each thought the other had either died or gone to the U.S. when they were separated in summer 1941 after Nazis invaded their hometown.
The sisters had actually remained separated by only 100 miles. Delic married and had five children: three daughters and two sons. Talic, too, married, and had four children. The two sisters were reunited when Talic's oldest son began trying to trace their family tree.
Fikret Talic discovered his aunt and uncle had both probably survived the war, despite officials during WWII telling the girls otherwise. He finally tracked them down via Facebook, according to the Austrian Times.
The possibility that Talic's sister and brother could be alive was entirely unexpected. She said the family's house had been destroyed in shelling, leaving the girls to flee for safety with their mother and brother. Talic said their father, who was most at risk of being shot, had fled during the night by swimming across the river to Dvor, Croatia: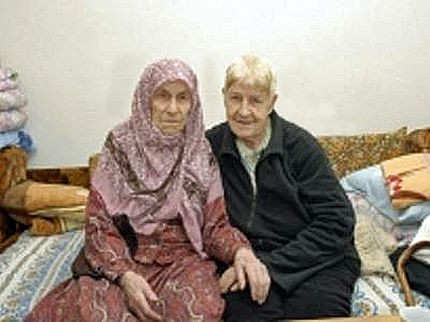 My mother and I and my sister and brother were hiding in the woods — but we could hear the tanks of the soldiers and we fled but I got separated.
I managed to get to a neighbor's farm and they handed me over to officials, and I was put in an orphanage in Banja Luka.
I was only 10 and there were a lot of children in a similar situation — I stayed there until I was 16 and I believed the stories from nurses that my family had all died.
I did go back to the village and locals confirmed to me that my family had either been killed or fled to United States, either way I thought I would never see them again.
Although they have not been reunited with their brother, the sisters spoke on the phone and finally met in person after Fikret Talic arranged a meeting. He said although the two shared memories of growing up and had been a part of a close family, they could not quite believe what was happening.
The son said Talic and Delic believe their brother emigrated to the U.S. during the war.
"After the success in finding each other — they both are confident that their brother or his family is out there somewhere and want to reach them before it's too late," he said.
×
Related Links
Related Stories