Estimated read time: 5-6 minutes
This archived news story is available only for your personal, non-commercial use. Information in the story may be outdated or superseded by additional information. Reading or replaying the story in its archived form does not constitute a republication of the story.
SALT LAKE CITY — One of the most anticipated films of 2013 is "The Hunger Games: Catching Fire." People can't wait to see the second film adaptation of the popular book series and the first official images from the movie have been released.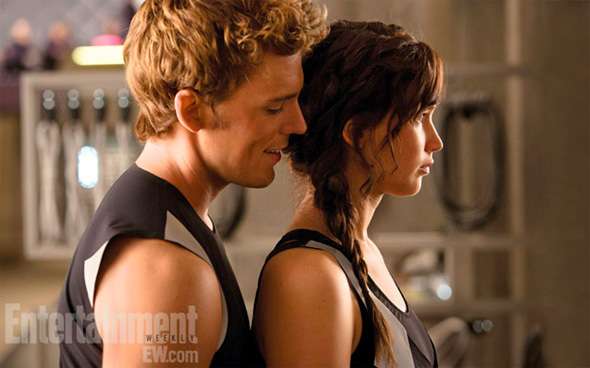 The first image shows Katniss (Jennifer Lawrence) and fan favorite Finnick Odair (Sam Claflin) together.
The image will appear in Entertainment Weekly and both Lawrence and Claflin will be on the cover.
"The Hunger Games: Catching Fire" is due in theaters Nov. 22, 2013.
Brad Pitt May be Pontius Pilate
It's not a big leap, after seeing his latest look from "World War Z," to imagine Brad Pitt portraying any number of biblical characters in the near future.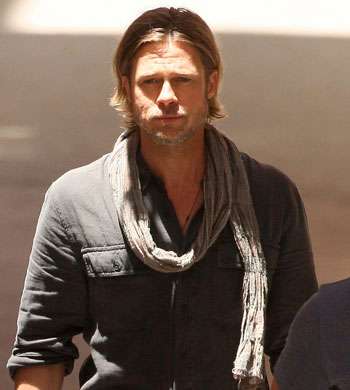 The long-haired, bearded actor, who is fast approaching 50, is being rumored to be up for the part of Pontius Pilate-- the judge famous for reluctantly ordering the crucifixion of Jesus.
According to Mike Fleming Jr. of Deadline, "Bradd Pitt is circling the title role in Warner Bros' 'Pontius Pilate,' the drama about one of history's most vilified figures."
From the report, the project will follow Lucius Pontius Pilate through his early life, and lead up to his encounter with Jesus of Nazareth.
"Rather than a straight ahead Biblical film," Fleming reports, "[Vera] Blasi's script reads almost like a Biblical era Twilight Zone episode in which a proud, capable Roman soldier gets in way over his head."
A Look at Sam Raimi's "Lizard"
Also in movie news, there's been a great deal of discussion concerning things that almost happened in Hollywood. For starters, early concept art for a near-miss "Spider-Man 2" bad-guy was recently uncovered.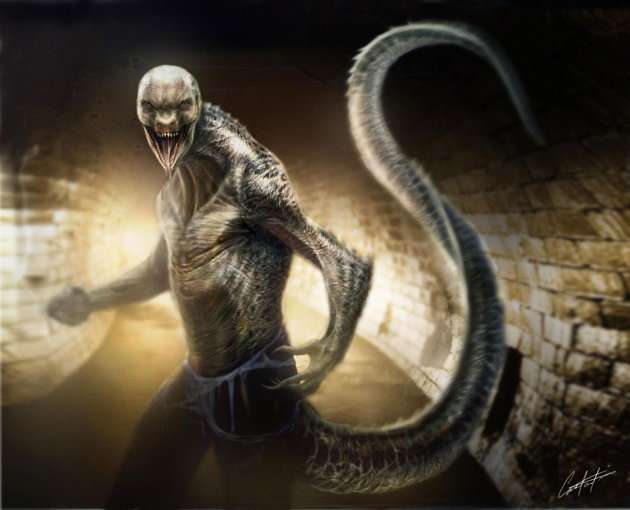 The Lizard has long been a Spidey-fan favorite, and though some aspects of "The Amazing Spider-Man" resonated with filmgoers, the snoutless reptile wasn't one of them.
Recently, Mark Lankester of Yahoo Movies got hold of some designs created by Constantine Sekeris, one of the conceptual artists for "Spider-Man 2." According to Lankester, director Sam Raimi had toyed with the idea of using The Lizard at one point, but ultimately dropped him for Alfred Molina's Dr. Octopus.
From Lankester's article, "(Dylan) Baker did appear as villain-to-be Connors in the film, but his transformation was evidently deferred until a later movie. His incarnation ultimately never happened when Raimi quit the franchise while prepping the aborted 'Part 4,' and studio Sony went down the reboot road instead."
"Spider-Man 2" is often thought of as the best of the Spider-Man movies, so it's interesting to consider what might have happened had Raimi ditched Doc Ock for Dr. Connors. Had the intention been to use both enemies at once, Raimi probably saved the film from suffering the same convoluted fate as "Spider-Man 3." However, pushing the Lizard back one film might have prevented a very misguided and forced introduction to Venom.
Daniel Day-Lewis' Rejection Letter to Steven Spielberg
Finally, in what could have been a substantial blow to Steve Spielberg's "Lincoln," Jordan Zakarin of "The Hollywood Reporter" detailed a recent announcement made by the director:
"On Monday, Spielberg read to the public for the first time the letter that the two-time Oscar-winning actor [Daniel Day-Lewis] sent him to pass on the first version of the project."
The letter reads: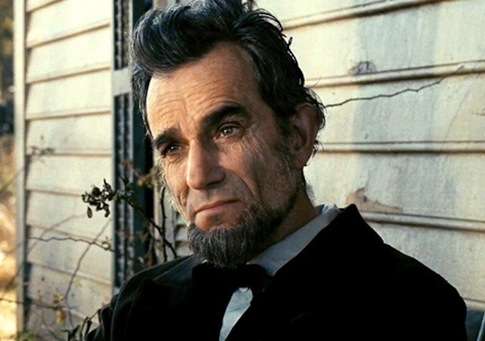 "Dear Steven, It was a real pleasure just to sit and talk with you. I listened very carefully to what you had to say about this compelling history, and I've since read the script and found it in all the detail in which it describe these monumental events and in the compassionate portraits of all the principal characters, both powerful and moving. I can't account for how at any given moment I feel the need to explore life as opposed to another, but I do know that I can only do this work if I feel almost as if there is no choice; that a subject coincides inexplicably with a very personal need and a very specific moment in time. In this case, as fascinated as I was by Abe, it was the fascination of a grateful spectator who longed to see a story told, rather than that of a participant. That's how I feel now in spite of myself, and though I can't be sure that this won't change, I couldn't dream of encouraging you to keep it open on a mere possibility. I do hope this makes sense Steven, I'm glad you're making the film, I wish you the strength for it, and I send both my very best wishes and my sincere gratitude to you for having considered me."
Though "Lincoln" had different people attached to the project at various times, including "Taken" star Liam Neeson, it's difficult to imagine another star leading the cast with the same emotional conviction Day-Lewis delivered. Thankfully, the actor eventually changed his mind, giving audiences one of the most convincing performances of 2012, and Day-Lewis another probable shot at Oscar gold.
Travis Poppleton has been writing film reviews and technical news for Deseret News and KSL.com since 2010 and continues to contribute coverage for the Sundance Film Festival and other events. You can contact him at TSPoppleton@gmail.com.
×
Photos
Most recent Features stories