OGDEN — More than $75 million later, Ogden High School is new again and will open to public tours within the week.
From the marble-lined walls to the art-deco styled auditorium, this almost 75-year-old Ogden High School is restored and up-to-code. The school was constructed in the 1930s on top of natural springs, the water from which would often filled the sub-basements.
Alan Hall graduated back in 1963. He served as co-chair, over the Restore Ogden High School campaign.
"It's an icon," Hall said of the school. "Seeing this wonderful new structure, and what's been developed here has just been fantastic."
About $9 million were brought in through donations.
"The donors stepped forward because they wanted to see Ogden High saved, and to make it like it is today," Hall said. "So it is very important to them to see this happen, and they were willing to give their money during an economic downturn."
The OHS tiger is now back in place and many of the construction zones that were closed off to students will soon open up, like the new lunch room built onto an existing outside wall.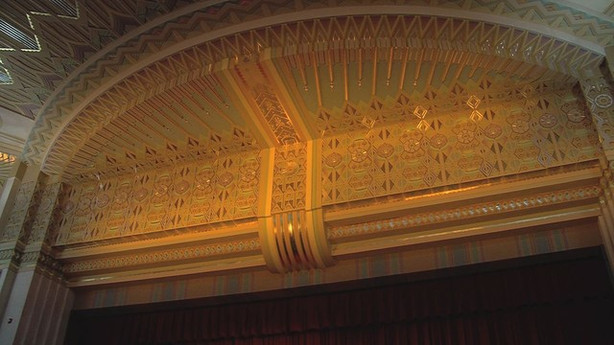 "So when you walk through this building, you see all this magnificent artwork," Hall said. "And so, it's not really just a high school, brick and mortar — this has a spirit to it."
Like many other alumni who donated to the cause, Hall said this building still holds many memories.
"As a matter of fact this is where all of us started to figure out who we are," Hall said. "And I love being in these halls, and just walking through here, I have great memories of all my fellow classmates. All the good times we had here."
Beyond the nostalgia for past students, he's hopeful Ogden High School will remain an important piece of history for the whole state of Utah.
"It stands up here on a hill. You can see it lit up at night from all over the valley," Hall said.
The doors of the school will open up Wednesday for self-guided tours.
×
Photos
Related Stories