Estimated read time: 3-4 minutes
This archived news story is available only for your personal, non-commercial use. Information in the story may be outdated or superseded by additional information. Reading or replaying the story in its archived form does not constitute a republication of the story.
SALT LAKE CITY — The holidays for the Barratt family were not what they would have wished for. Thanksgiving was spent with their mother, Jill, in the hospital suffering from a rare form of cancer. By Christmas, she was home, though on hospice care.
But in the midst of a grim diagnosis and an uncertain future, siblings Buckley and Jessica found a way to celebrate both their family's love and their passion for music, while at the same time giving a precious Christmas gift to their ailing mother. On Dec. 21, they threw a benefit concert for Jill and her husband Randy.
Dozens came to both donate and dance to the tunes of local artists such as The Devil Whale, Lake Island and Buckley's own band, Timmy The Teeth.
"We really just wanted to do something nice for our parents," Jessica said.
Their mother suffers from a rare and difficult to treat form of cancer called mucinous adenocarcinoma. It occurs in the cells which produce mucous around the body's internal organs, and can affect almost any area, especially internal organs and the colon. Doctors have a very difficult time treating it, and the financial burden is enormous.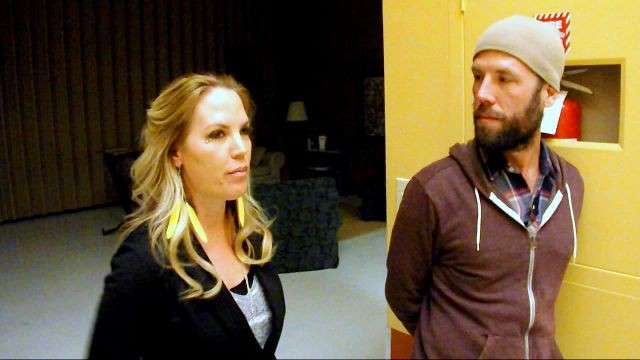 The siblings knew their parents were quietly bearing that burden, but they wanted to show their support and love. Jessica suggested a benefit concert, given that they have both loved listening to and making music. Buckley gathered the resources of the local music scene, and put on the show at a local Episcopal church.
They earned about $2500, which they quietly gave to their parents on Christmas day as a surprise gift.
"I think that my mom was kind of taken aback that so many people would pitch in and care like that about her," Buckley said. "I think it was a good boost for her morale right now as well. It was really neat. Really special."
Jessica said that though the situation is filled with unknowns and a tremendous amount of pain, nevertheless the family, as well as she and her brother, have grown closer.
"Although the situation is horrible in a lot of ways, I can't help but feel a little bit grateful for the opportunity to give back a little bit to my parents who have done so much for me," Buckley said.
The siblings were also glad simply to be able to enjoy the music they have come to know and love from close friends.
How to help

Those who would like to donate to the Barratt family can do so at any Wells Fargo Bank by using the Jill Barratt Memorial Fund.*
"We also just wanted a night of music. (It's) a time to celebrate. Why not celebrate the holidays with some good music and help someone in need," Jessica said.
Pinning down Jill's exact prognosis is difficult. The siblings said that some doctors measure the time frame in months, and others say there is much more life left to live.
Regardless, the treatment still continues and their mother improves a bit every day. Buckley said she is now able to move around the house, go on walks, and do many more of the things she likes to do.
Treatment will continue and the family relies on each other as they have come to do well lately, according to Buckley. And he's glad to have helped in some way, however small.
"Probably just a drop in the bucket, but a drop full of love and care and hope," he said.
---
*ksl.com has not verified the accuracy of the information provided with respect to the account nor does ksl.com assure that the monies deposited to the account will be applied for the benefit of the persons named as beneficiaries. If you are considering a deposit to the account you should consult your own advisors and otherwise proceed at your own risk.
×
Photos
Related stories
Most recent Utah stories