SALT LAKE CITY — Life is a complicated and messy endeavor. Life Coach Kim Giles is here to help you with simple, principle-based solutions to the challenges you face. Coach Kim will empower you to get along with others and become the best you.
Question:
I want to make some changes and improve myself this year. If you could recommend one thing (I could work on) that would have the greatest impact in my life, what would it be?
Answer:
If you want to have a happy and successful life, you must be good at relationships. The core issue that determines the quality of your relationships is your ability to communicate.
If I could recommend one change this year (that would change everything else), it would be to improve the quality of your communication with others. If you could learn to communicate with love, making others feel respected and honored in every conversation, you would change your relationships in a profound way and you would have a better marriage, better friendships and do better at work.
Ask Coach Kim

Do you have a question for Coach Kim, or maybe a topic you'd like her to address? Email her at kim@lifeadviceradio.com.
Here are nine suggestions for improving your communication.
1. Don't be afraid to communicate. You might be leaving important things unsaid because you are afraid of confrontation, hurting another person's feelings, or losing love or respect. You may think it's safer not to talk too much. The problem is, not communicating enough will damage your relationships. You must learn how to communicate your thoughts and feelings instead of stuffing them. The suggestions in this article can help you learn how to communicate in a way that won't create as much confrontation, hurt or loss. You may want to practice by visualizing yourself having conversations following these guidelines.
2. Check yourself to make sure you are seeing the situation accurately before you talk to someone about it.
Make sure you are seeing the other person as the same as you. This means you are not seeing them as better than you or worse than you. You are seeing them as a scared, struggling, amazing, divine human being, just like you.
Are you seeing yourself and your behavior accurately? You may be overlooking the ways you are contributing to the problem. Ask yourself: What you are afraid of? Is that fear causing selfish, immature or fear-based behavior?
Are you in a place of trust and love, where you can focus on loving and validating the other person? Or are you overly focused on your own needs? What does the other person need? When you can accurately see both, you are ready to talk about it.
3. Set your thoughts and feelings aside up front. In each conversation, if you will focus on the other person and make them feel heard, understood and valued first, they will then be more open to hearing, understanding and valuing you. It can be difficult to set aside your feelings and opinions, but you are a mature, wise, loving adult and you can do it. After you listen to the other person you can ask permission to share your feelings.
4. Be a master question asker. Before you say anything, ask more questions. You will be amazed at what you learn. You will also make people feel valued. Listening to someone is the deepest way you can show them you value who they are.
Related:
5. Be a dedicated listener. Listen more than you talk in each conversation. Be an active listener, repeat things back and keep eye contact the whole time. It's insulting when you are looking around the room (or at your phone) while you're supposed to be listening to someone. Do not agree or disagree with them at this point.
6. Validate what people say. This does not mean you agree with them. It means you honor and respect their right to think and feel the way they do. When you validate their right to have their perspective (as wrong as it may be), you make them feel valued and you create relationships of trust. When a person feels validated, honored and respected, they become more cooperative, open and respectful toward you. Always ask questions, listen and validate before going to step No. 7.
7. Ask permission questions before you say anything. Before you give advice, share your opinion or tell someone what you think, ask them if they would be open to hearing your thoughts. This is a powerful way to show the other person that you honor and respect them. You may want to ask a series of permission questions, such as:
Do you know how much I love and respect you?
Do you know that I only want the best for you?
Would you be open to letting me give you some feedback on your behavior, even if it's hard to hear?
Would you be willing to give me a few minutes to explain the whole thing before you respond?
You must get permission before you continue. If they say no, you must respect that. Honoring their answer will create trust and next time they will say yes.
8. Use more "I" statements than "you" statements. When you use "you" statements, the other person will feel judged, criticized and blamed. This will create defensiveness and the conversation won't go well. Using "I" statements means you are speaking about the only part of this situation you know anything about — your part.
9. Focus on the future. Focusing on past behavior, which the other person cannot fix or change, creates frustration, defensiveness and may encourage the other person to attack you. Instead, ask the person if they would be willing to behave differently in the future (don't even bring up the past). Ask them if, moving forward, they would be willing to treat your differently. This they have control over.
Changing the way you communicate is not easy, but it will be worth the effort. Just make sure every person you talk to feels heard and validated, and ask permission before sharing your thoughts and your relationships will thrive.
You can do this.


---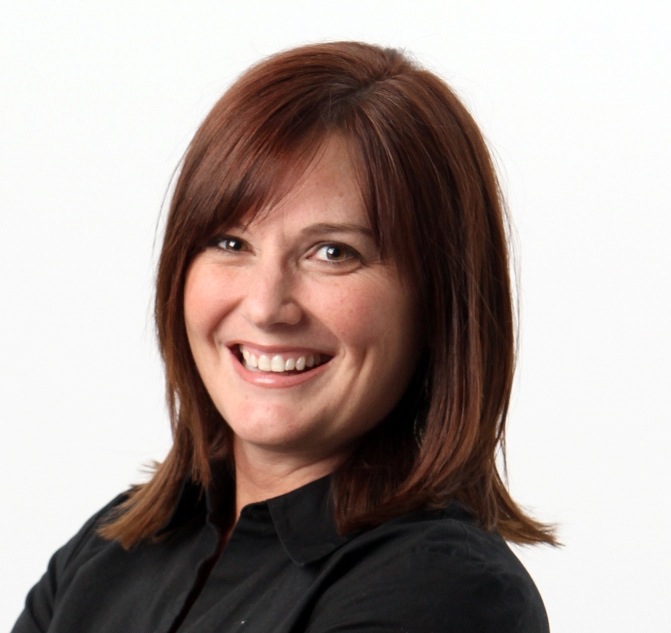 About the Author: Kimberly Giles
Kimberly Giles gives her advice in the "LIFEadvice" series every Monday on ksl.com. She is the president of Claritypoint Life Coaching and a sought-after life coach and popular speaker who specializes in repairing self-esteem. Listen to her Self Esteem CPR Workshop at www.claritypointcoaching.com.
×
Related Links
Related Stories