Estimated read time: 3-4 minutes
This archived news story is available only for your personal, non-commercial use. Information in the story may be outdated or superseded by additional information. Reading or replaying the story in its archived form does not constitute a republication of the story.
SALT LAKE CITY — The family of a man shot and killed by a Millard County sheriff's deputy in October filed a civil lawsuit against the county Thursday, saying they are frustrated with the lack of information being released in connection with the shooting.
"The lawsuit is only primarily just to move things along. And we feel we wish we didn't have to go that avenue, but you know, we have to," said Gari Pikyavit Lafferty, the aunt of Corey Dee Kanosh.
Kanosh, 35, was shot and killed Oct. 15 late in the evening in the foothills above the Paiute Indian Reservation by deputy Dale Josie. A second man, Dana Harnes, 21, was arrested the next morning near Kanosh.
---
Just anything, anything would be better than nothing. That's just what we're waiting for. In this day and age, two months is a long time.
–Gari Pikyavit Lafferty, Kanosh's aunt
---
The Millard County Sheriff's Department has said Kanosh was shot after an altercation with the deputy and after he attempted to use his Taser.
Kanosh's family, however, questions how the events of the shooting actually occurred, citing conversations with Harnes, who they say witnessed the shooting.
Flanked by posters that stated, "Justice 4 Corey" and "No Justice, No Peace," Kanosh's family held a press conference in Salt Lake City Thursday with their attorneys. The family says Millard County has not been forthcoming with information, including an independent investigation conducted by the Utah County Sheriff's Office that was completed and delivered to Millard County two weeks ago.
"We figured that we want answers, so if this is the avenue we have to take as a family, then we're willing to go that way," Lafferty said. "Just anything, anything would be better than nothing. That's just what we're waiting for. In this day and age, two months is a long time."
Regardless of whether they did things correctly or not, the family is entitled to answers about what happened to a family member, and we hope to get those," said attorney Joshua Baron, who is representing the family.
"If the reports released satisfy their questions," he continued, "and they feel comfortable with the results of the investigation, then we'll drop the lawsuit."
Millard County Sheriff Robert Dekker said Thursday that he had a copy of the report but was waiting for the Millard County Attorney's Office to make its final decision, which he expected would be announced by Friday evening.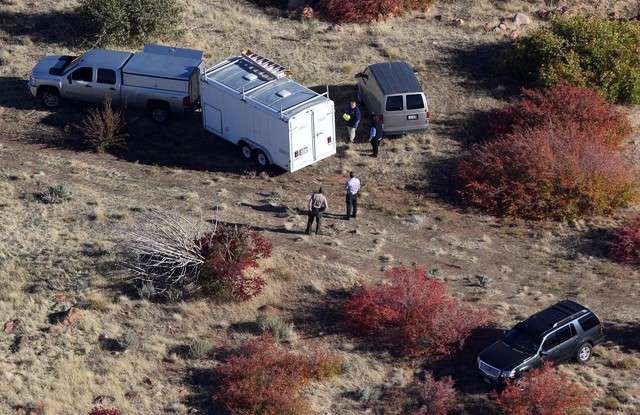 Dekker said based on the evidence he has seen so far, he stands by Josie.
"I just know the evidence and everything that's been determined is backing up the statement from the deputy. I think the facts will speak for themselves and everything will be justified. I stand with him. I support him," he said. "We're frustrated with the length of time it takes but there are some of those things we can't control."
The lawsuit seeks damages on behalf of Kanosh's 5-month-old child and her mother, the child's guardian.
Lafferty said everyone in the small town was talking about the case, and her family is hearing information that contradicts what police have said.
"It's not just the family, people of the community want to know," she said. "We have talked to (Harnes), that's why even after that, it was even more unsettling. … That presses us to press forward. There is absolutely no way it's adding up," Lafferty said.
×
Photos
Related stories
Most recent Utah stories