Estimated read time: 5-6 minutes
This archived news story is available only for your personal, non-commercial use. Information in the story may be outdated or superseded by additional information. Reading or replaying the story in its archived form does not constitute a republication of the story.
SALT LAKE CITY — Sure, Peter Jackson's "The Hobbit: An Unexpected Journey" isn't garnering the same critical fawning his previous Middle-earth adventures enjoyed. Some negative Nellies (my immediate apologies to any especially optimistic Nellies out there!) are claiming this is Jackson's "The Phantom Menace." Others are simply calling the tale "flat-footed and tedious."
But the truth is, there's a lot to like in this classic little narrative. The moments between Galadriel (Cate Blanchett) and Gandalf (Ian McKellen) are tender and insightful. The much-anticipated game of riddles may rightfully become the definitive Gollum (Andy Serkis) sequence of the franchise. And Martin Freeman's Bilbo, especially in the final moments where he explains to his party why he's returned to fight another day, finally lends some credibility to the idea that a home-loving, never-be-late-for-dinner Hobbit has set out to slay a dragon.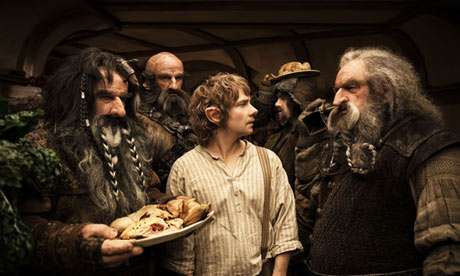 So why aren't critics absolutely crazy about the latest J.R.R. Tolkien film adaptation? It's simple really — "The Hobbit" is a one-movie story.
In honor of Jackson's decision to stretch a children's book into a nine-hour movie opus, I will attempt to stretch one reasonably sound explanation into five reasons he should have never split one book into three movies:
Messing with the formula
There's something altogether refreshing about the way Jackson paces his stories. In a world of 90-minute, high-octane blockbusters, it's occasionally gratifying to slice out three hours and enjoy a visit to Middle-earth. However, left to his own devices, Jackson sometimes gets carried away. (See the boat trip to Skull Island from his 2005 "King Kong.")
The Lord of the Rings trilogy seemed a perfect balance for the slow-roasting director. He had his comfortable 180-minute runtimes, but only one movie for each of the three novels. As a result, fantasy geeks got their first Academy Award for best picture with "Return of the King."
Unfortunately, because of said success, Jackson had the freedom to flip that formula — creating three movies for one book. That means, 45 minutes into "The Hobbit," 13 dwarves and a wizard are still sitting at the dinner table. And, while that may be some viewers' personal definition of happiness, it makes for a very slow start to a very long adventure for everyone else.
The new technology
If you have the chance to see this film in the 48 frames-per-second, 3-D IMAX, Jackson-intended format, you definitely should. The first 20 minutes may be a bit overwhelming, but your eyes will later thank you for the glorious, sweeping views of New Zealand.
However, the technology not only highlights detail in stunning realism, but also shines a spotlight on the still lingering gap between practical shots and computer graphics.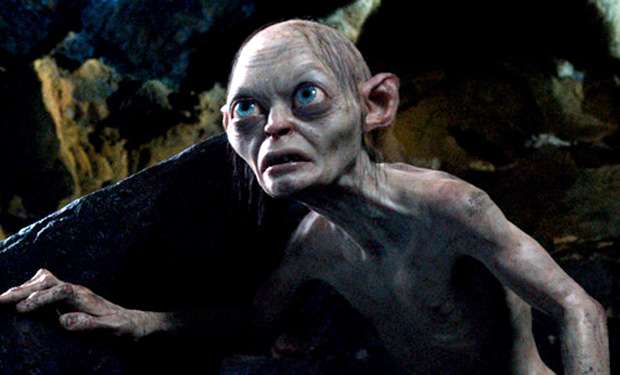 In the battle sequences, there's no time to notice. But when you're watching the Misty Mountain party on yet another trail, or at some new campsite, or once again discussing why no one likes an elf, your eyes have plenty of time to hyper-analyze what's on the screen. In a few years, that may be a really good thing. At the moment however, not even Weta, Jackson's special-effects house of choice, is ready for that challenge.
Gollum
The game of riddles, played between Bilbo and Gollum, in my opinion, is the best moment in the film. It's so good in fact that once it's over you may find yourself thinking, "Wait, why hasn't the rest of this movie been that interesting?"
Sure, the success in large part rests on the shoulders of Serkis and Freeman, who play their scenes out beautifully. But probably just as important is the fact that the story splits at that moment, forcing the tempo of each conflict to accelerate.
One 180-minute movie pieced together with that same urgency, and including the scenes many fans will still have years to endure before seeing, would have been perfect.
Smaug
Consider this a spoiler alert. If you don't want to know anything about the film, skip to reason No. 5.
Smaug, the gold-thieving-dwarf-murdering dragon is a pretty big deal. People have been waiting their whole lives to see the monster take flight without a cat face (a reference to the 1977 animated film "The Hobbit"), and to use this first movie as simply a teaser to the beast is head-shaking.
I imagine Jackson assumed audiences would be breathless with anticipation seeing one dragon eye open for the final scene, but instead, it was a painful reminder of how long our heroes had been traveling, and how little progress they had to show for it.
The causal audience member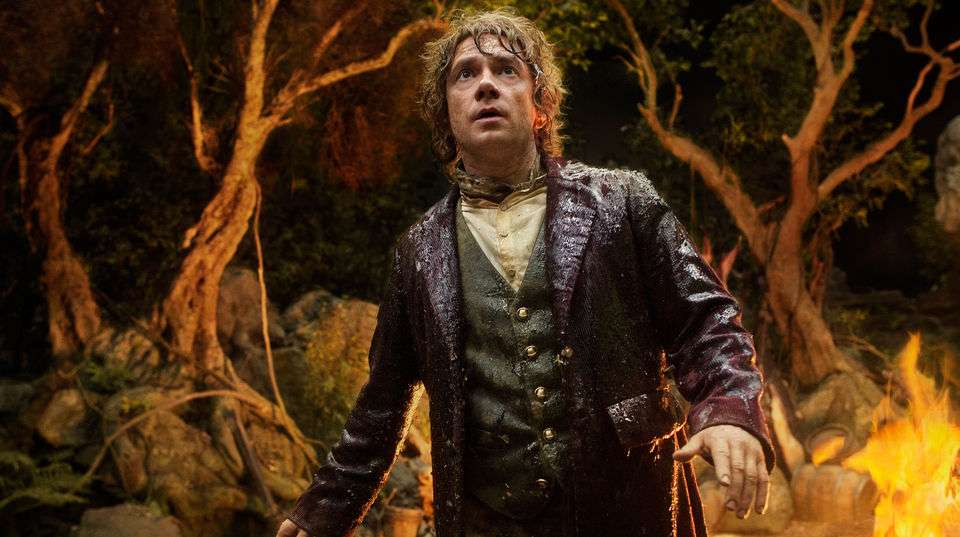 This is a film created by a fan, for the fans. There's no question that a great deal of love has been heaped into this project, and "Hobbit" lovers will genuinely appreciate what Jackson is trying to do here.
But for the guy or girl who just wants to catch a movie this weekend, this latest chapter is about 90 minutes too many.
In the end, even Jackson and Tolkien fans will be forced to admit Bilbo Baggins gets lost in this latest adventure. But with enough to like, and a lot of potential going forward, there's hope that Skull Island Jackson is behind us now, and "Return of the King" Jackson is planning something special for 2013.
You can contact Travis at TSPoppleton@gmail.com.
×
Related Links