Estimated read time: 1-2 minutes
This archived news story is available only for your personal, non-commercial use. Information in the story may be outdated or superseded by additional information. Reading or replaying the story in its archived form does not constitute a republication of the story.
SALT LAKE CITY — Police say a man who had a blood-alcohol level nearly four times the legal limit got into a car accident and then ran off, leaving his two injured children behind.
Michael Stoltenberg, 27, was arrested for investigation of DUI, leaving the scene of an injury accident and child endangerment.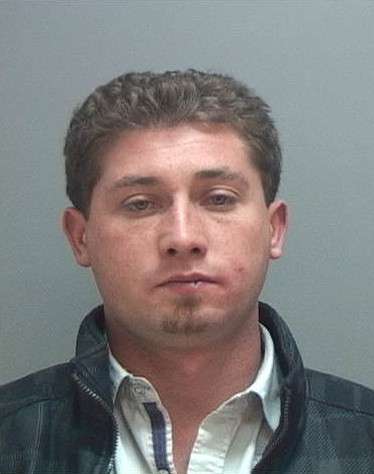 Just before 8:30 p.m. Tuesday, a man rear-ended another vehicle near 600 South and 700 East. After the accident, he ran from his vehicle, leaving his injured 9-year-old daughter in the front seat and his 2-year-old daughter in the back seat, according to Salt Lake City police.
The 9-year-old girl received injuries to her face due to the airbag deploying, according to a Salt Lake County Jail booking sheet. The younger girl also received facial injuries, according to police.
Responding officers contacted Stoltenberg on his cellphone, but he hung up when they asked him to return to the scene, jail documents stated. A second officer eventually convinced him to return to the accident.
Stoltenberg's blood-alcohol content measured at 0.3, according to jail records. He was also driving on a denied license and with no insurance.
In 2010, Stoltenberg pleaded guilty to assaulting a pregnant woman, a class A misdemeanor, according to Utah State Court records. In 2006, he pleaded guilty to alcohol-related recklessness.
He was convicted of being a minor in possession of alcohol or drugs in 2004 and in 2003 took a plea in abeyance for being a minor in possession of alcohol.
---
×
Most recent Utah stories