Estimated read time: 1-2 minutes
This archived news story is available only for your personal, non-commercial use. Information in the story may be outdated or superseded by additional information. Reading or replaying the story in its archived form does not constitute a republication of the story.
GRANTSVILLE — A Utah woman who loves to spread joy at this time of year through her baking wins this week's High 5.
RaNae Blaisure bakes gingerbread houses not only for her family and neighbors, but for a nearby assisted living center, as well.
This year she made 106 houses. We asked her how she finds the time.
"I just take the time. It's important," she said.
She makes every creation from scratch, including cutting out the pieces to each house with a knife.
To make 106 houses it took 23 batches of gingerbread, meaning 50 pounds of flour, 25 pounds of sugar, 5 dozen eggs, 4 pounds of shortening, 40 pounds of powdered sugar, 2 gallons of molasses, plus the spices and bags and boxes of cereal, crackers, and candy.
She doesn't stop with baking. She has family over to decorate houses. Then the week after Thanksgiving she takes more houses to Diamond Jane's Assisted Living Center for more decorating.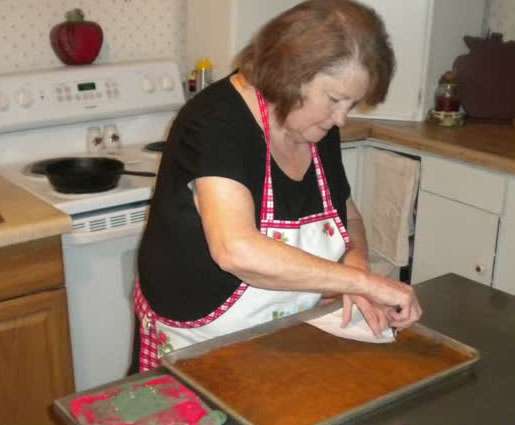 "She literally goes 150 miles per hour every day to serve others," her granddaughter, Tiffany Davies, said. "That is pretty much all she does. She takes an hour in the afternoon to watch her soap opera, and that's pretty much all the time she has for her."
"It's a wonderful tradition. Every year now my kids look forward to it and they cannot wait to go make gingerbread houses and decorate them," Davies said.
Renae received a gift basket of goodies as well as $100 for new tires courtesy of our High 5 partner, Les Schwab.
If you would like to nominate someone for a High 5, do so here.
×
Photos
Related links
Most recent Utah stories