Estimated read time: 2-3 minutes
This archived news story is available only for your personal, non-commercial use. Information in the story may be outdated or superseded by additional information. Reading or replaying the story in its archived form does not constitute a republication of the story.
Gene Kennedy reporting Federal prosecutors are going after a Utah man who has a long record of promoting scams and shady deals.
The man has been in and out of prison for years. He's been paroled at least twice, and now the U.S. attorney has a 12-count indictment against him for this latest Ponzi scheme. After years of scamming investors, Wayne Reed Ogden may finally go to prison for several years.
Once a scammer, always a scammer -- at least for Wayne Reed Ogden. You saw him on KSL throughout the late '90s for bilking hundreds of investors in a Ponzi scheme.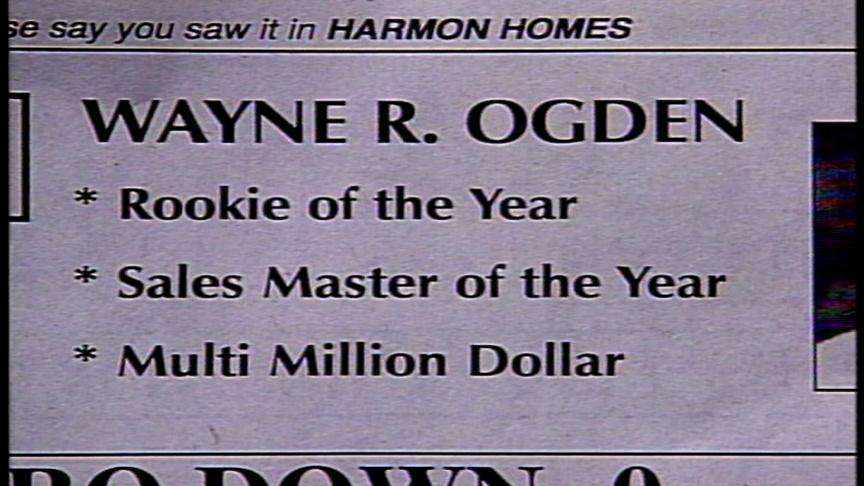 Assistant U.S. Attorney Mark Hirata says Ogden would "add explanations to keep [his victims] on the hook, if you will." But he says Ogden's charm won't help him get out of his latest trouble. Hirata wants to put Ogden in federal prison for allegedly scamming investors on undeveloped land in Colorado.
"The alleged development is called 'Kiowa' and it's located in Colorado. That was the essence of the fraud," Hirata said.
The indictment alleges Ogden promised investors big returns on the property, but the money went to Ogden's personal gains and needs rather than to the development.
Ogden has been in the Washington County Jail since October 2006, when he was busted for a parole violation. Twice before Ogden managed to get out on parole then violated it. But the assistant U.S. attorney believes this smooth talker won't slip through the system again.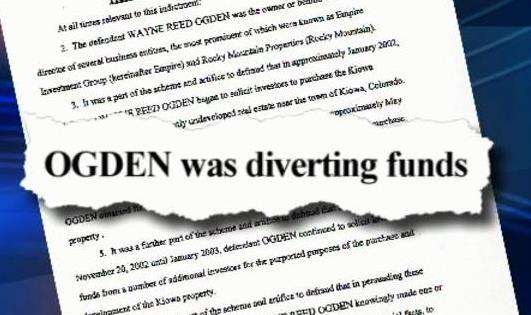 "Once and for all, Mr. Ogden will be prosecuted federally. He's been charged. If convicted, he'll face a firm sentence," Hirata said.
If convicted, Ogden faces a maximum of 20 years for each federal count against him. He could do a lot of time because he's been busted before.
The U.S. attorney's office is coordinating with state authorities in Washington County. Ogden will appear in federal court in Salt Lake City in early January.
×
Most recent Utah stories