Estimated read time: 2-3 minutes
This archived news story is available only for your personal, non-commercial use. Information in the story may be outdated or superseded by additional information. Reading or replaying the story in its archived form does not constitute a republication of the story.
SALT LAKE CITY — One of the most anticipated films of 2013 is "Man of Steel." The Superman reboot has gained a huge following since two teaser trailers ran with "The Dark Knight Rises" over the summer.
On Monday we showed you the first poster for "Star Trek Into Darkness" and now we have the newest poster for "Man of Steel."
It doesn't seem that movie posters are very big movie news, but these are different movies. First of all "Star Trek Into Darkness" is J.J. Abrams' sequel to "Star Trek" which totally revitalized a franchise. And "Man of Steel" is well, a new Superman movie.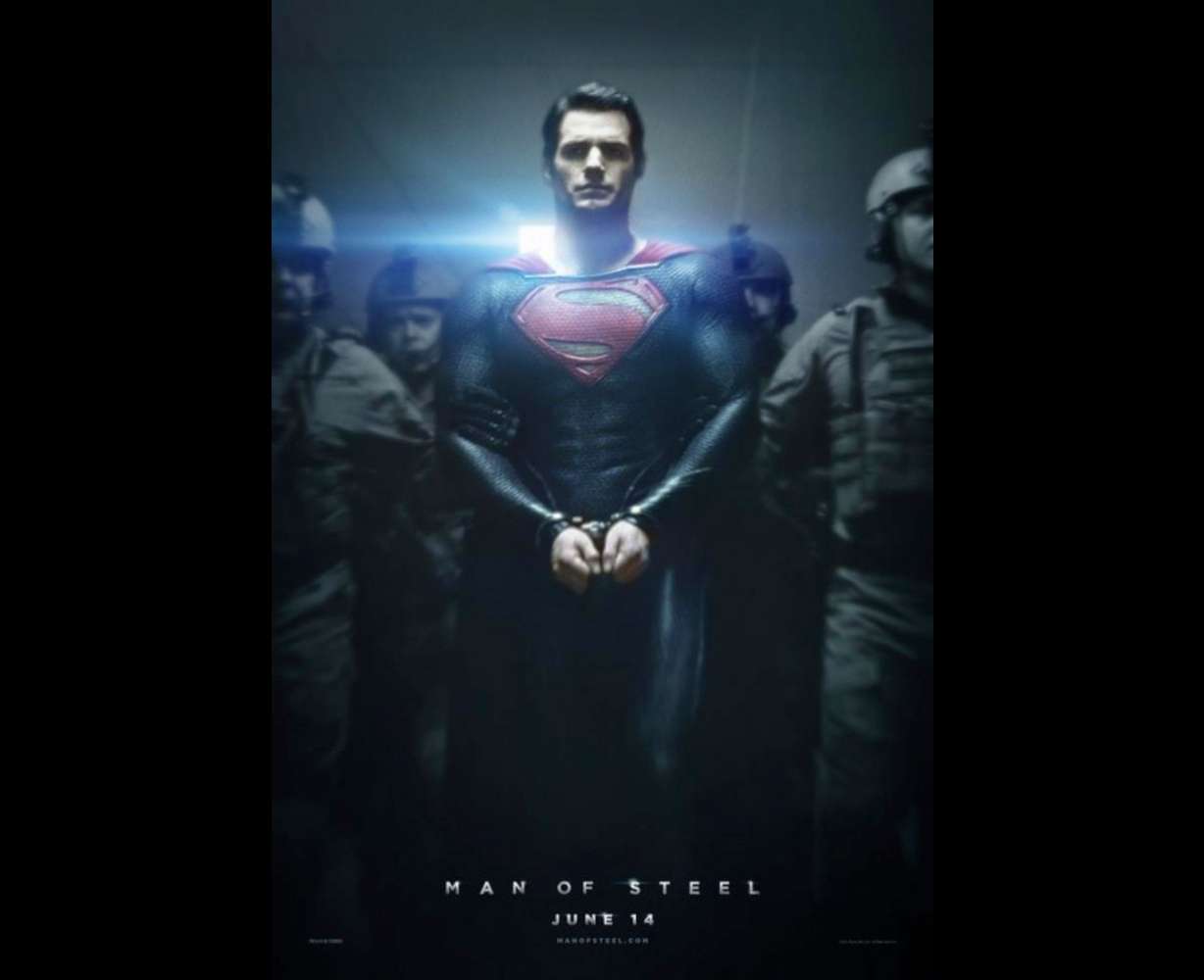 The first trailers for the film gained huge buzz and got fans excited to see a darker and more realistic Superman movie, but they seemed to raise more questions than answers. The newest poster seems to do the same.
The poster features Superman, Henry Cavill, in handcuffs as he is being led down a hallway by a team of military personnel.
The poster is only about 24 hours old and rumors have already saturated the web. It's hard to draw too many conclusions from the short trailers we saw, which had the exact same visuals, but different voiceovers. But for those who attended the 2012 Comic-Con "Man of Steel" panel saw a special extended trailer and extra footage.
The footage included a very quick shot of the scene in the poster as well as what appeared to be a war-torn Smallville. The speculation is that the villain of the film, Zod, Michael Shannon, has all but destroyed Clark Kent's hometown, Smallville, and this is possibly why Superman is in shackles.
But who knows at this point, again, it's all speculation. The poster gives us a lot to talk about and gives us a glimpse at the style we've come to expect from director Zack Snyder.
"Man of Steel" is due out in theaters June 14, 2013.
What do you think of the new poster? Are you excited about "Man of Steel" or are you concerned about the direction they're taking? Let us know on the comment boards, Facebook or send an email.
×
Related links
Related stories
Most recent Features stories