Estimated read time: 2-3 minutes
This archived news story is available only for your personal, non-commercial use. Information in the story may be outdated or superseded by additional information. Reading or replaying the story in its archived form does not constitute a republication of the story.
Sam Penrod reporting The winter weather means the risk of avalanches in Utah. Today UDOT began its first effort to try to prevent avalanches from falling onto the highway in Provo Canyon.
UDOT had the road through Provo Canyon closed off and on for a couple hours today. It was mostly a practice run to ensure that everything is in working order to handle avalanche control this winter.
The snow and ice in Provo Canyon make it a scenic sight this time of year. But in the steep canyon, the avalanche danger is high, and UDOT and the Highway Patrol invest considerable effort to prevent an uncontrolled avalanche from reaching the highway.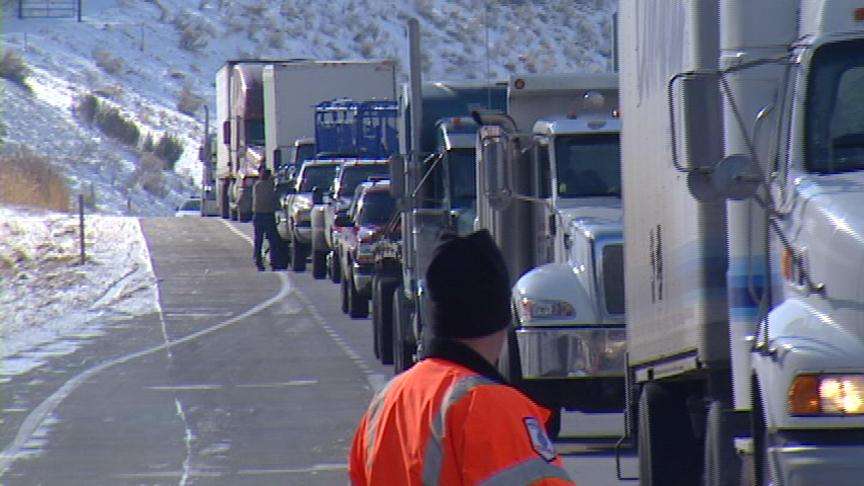 UDOT spokesman Geoff Dupaix said, "There are three main areas between Bridal Veil Falls and Frazier Park where we have had slides cross the road previously, so we want to make sure the traveling public is safe when they drive through that canyon."
While there is a risk of avalanches right now, today's work was more a of test run to make sure those involved with avalanche control are ready for winter. "We want to make sure that the target coordinates are correct, the ski patrol, the highway patrol and avalanche control team have gone through the proper procedures and have coordinated the process," explained Dupaix.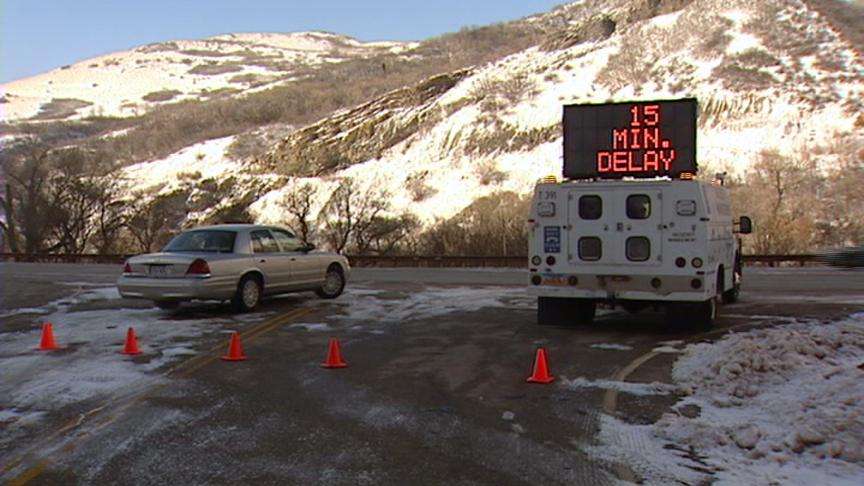 Avalanche control in the canyon requires both the Provo River trail and the highway be completely closed for safety reasons. That means some traffic backup, but the Highway Patrol says the longest any driver should have to wait is 15 minutes. Sgt. Brett Christensen, with the Utah Highway Patrol, said, "We try to limit it to no more than 15 minutes. The exception, obviously, is if a slide actually covers the road and it has to be dug out, but as far as shooting time we try to limit it to 15 minutes to get people through as quickly as possible."
You can expect Avalanche control in Provo Canyon, usually the morning after any snowstorm. Usually it is finished within a couple of hours, but big snow storms mean more work in the canyon to help prevent any avalanches from starting on their own.
×
Related links
Most recent Utah stories