Estimated read time: 2-3 minutes
This archived news story is available only for your personal, non-commercial use. Information in the story may be outdated or superseded by additional information. Reading or replaying the story in its archived form does not constitute a republication of the story.
FARR WEST — An 1860's log cabin found concealed within the walls of a home has now been restored to its original state.
The home is a piece of history that Randy Chambers uncovered seemingly by chance. He began a renovation on his home, only to find the logs within the wall when he began to tear the place down.
Initially, he intended to simply demolish it, but he later changed his mind.
"After we found out that our ancestor had built it, then, of course, there was no way that we could destroy it," Chambers said.
The refinished and reinforced walls are a vast improvement over what KSL first showed you back in April.
Related:
What started as a demolition turned to a labor of love.
"(It was) a lot more than we wanted, a lot more than we anticipated, but so well worth it," he said.
It has since been transformed into a virtually new home on the outside, with the cabin as a centerpiece just beyond the front door.
Getting this log cabin fully restored took a bit of fixing. There were several supports that were added to hold up the roof.
A wall also had to be added. The original had burned down in a fire, and the new one was built from logs that were brought in from someone who had recently torn down a similar 1960's log cabin.
It's become somewhat of a family heirloom, not just for the Chambers, but for extended relatives as well. Many seemed to come out of the woodworks after our first story aired. Chambers said he's had calls from all over the country.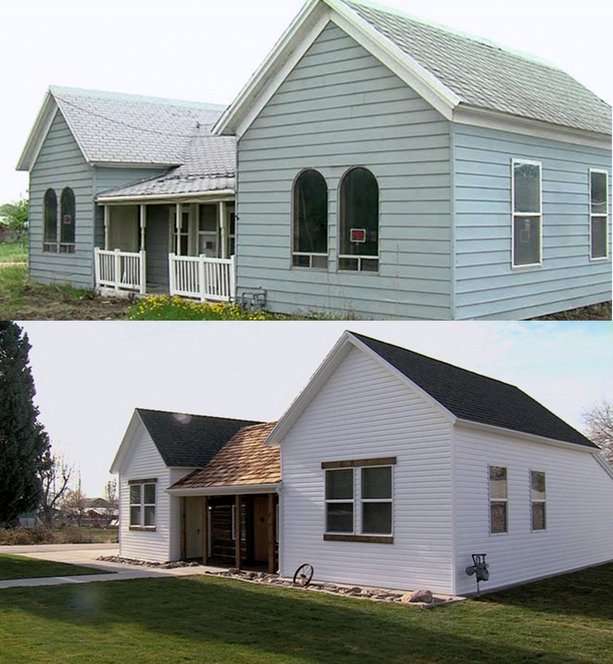 One woman traveled all the way from Oregon to bring Chambers pictures of the original owners, Leonidas Alfred Pritchett and his wife Elizabeth.
"To think that he did all of these logs by hand and built this log home, it was pretty emotional," Chambers said. "It was an emotional time."
They were once just pictures and names and family stories passed down the generations. Chambers' wife Karla has helped her husband decorate the cabin, hoping to recreate some of that pioneer-era feel.
Even finding it was a miracle for her. She says it's made those old stories come alive.
"They're real," she said. "They're real people to us."
The outer rooms of the home will become Randy Chamber's new business office. But the center he wants to leave open for anyone to come see.
"I really don't know why now we were chosen, or picked, or cursed to find this place, but has been such a special experience," Chambers said.
The family will host a public open house for the home on Friday, Nov. 30 from 3 p.m. to 6 p.m. The home will be dedicated at 6 p.m. The address is 2375 N. 2000 West in Farr West.
×
Photos
Related stories
Most recent Utah stories