Estimated read time: 2-3 minutes
This archived news story is available only for your personal, non-commercial use. Information in the story may be outdated or superseded by additional information. Reading or replaying the story in its archived form does not constitute a republication of the story.
Paul Nelson and Gene Kennedy reportingA construction worker is dead following a trench collapse at the VA Hospital on 500 South Foothill Drive in Salt Lake City. The collapse happened around 9:40 this morning.
Around 3 p.m., crews were able to pull the body out of the trench. The victim has been identified as 46-year-old Ron Zwart.
Deputy Chief Dan Andrus of the Salt Lake City Fire Department said, "They were doing an excavation when this gentleman, who is a pipelayer, got down in the trench. One of the people working shouted to leave, and as he started to get out the side of the trench caved-in and buried him completely. He was buried over the top of his head."
Andrus said the collapse swept in at about 40 miles an hour, and there was a foot or two on top of him. "He was probably buried about 20 minutes before they actually got his head and shoulders out, so it was not a survivable kind of trauma," said Andrus.
The victim's co-workers frantically started digging. But after 20 minutes of digging, it was too late.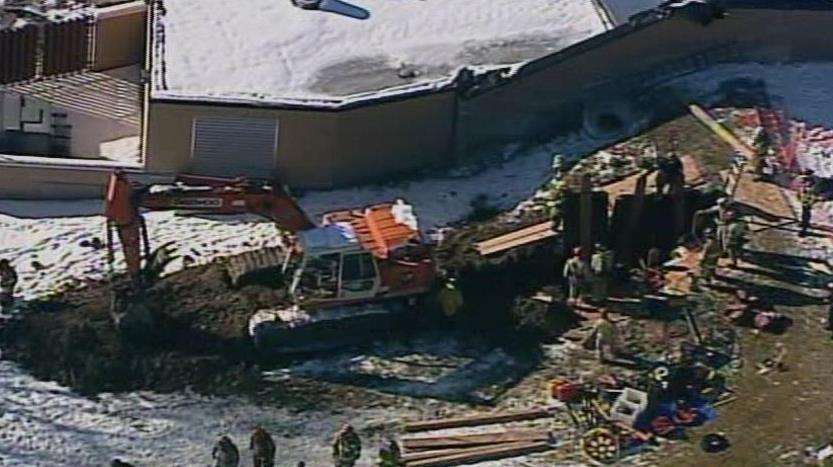 And what about those reinforcements on the side of the trench? Firefighters brought those.
The construction crew had no safety walls while excavating. Andrus said, "I'm sure that OSHA will do a full investigation. They are actually on scene right now and have begun their investigation, but the information was that they had just made this excavation and had not supported the walls of the trench box
Only two weeks until Christmas and a mother has lost her son, a wife has lost her husband. "Regardless of who this person was, this is a horrible, horrible event," said Andrus.
Zwart was a subcontractor for BML Construction. The company gave us no comment today.
Zwart leaves behind a wife and four children. A trust fund in Ron Zwart's name has been set up at Pacific Rails Credit Union.
×
Most recent Utah stories