Estimated read time: 2-3 minutes
This archived news story is available only for your personal, non-commercial use. Information in the story may be outdated or superseded by additional information. Reading or replaying the story in its archived form does not constitute a republication of the story.
PLEASANT VIEW — The family of an 11-year-old girl involved in a freak accident over the weekend broke their silence Tuesday, sharing the final moments they spent with her.
Nichole Clark, also known as Nikki, became impaled by a curtain rod she was holding when she slipped on the stairs to her home Saturday. She passed away Monday.
Nikki's whole family was home when the accident happened, and there was nothing they could do to save her.
"It sunk in, and it's going to keep sinking in. I don't know how to deal with it," said Kevin Clark, Nikki's father. "I wouldn't wish anybody to lose a kid."
Nikki wasn't your typical child, Clark said. With her mother sick, she had just finished making the family breakfast Saturday morning when she went outside to walk the dog.
But when she was coming back in, she slipped on the stairs. The rod she was holding impaled her. Gravely injured, Nikki walked inside to find her dad.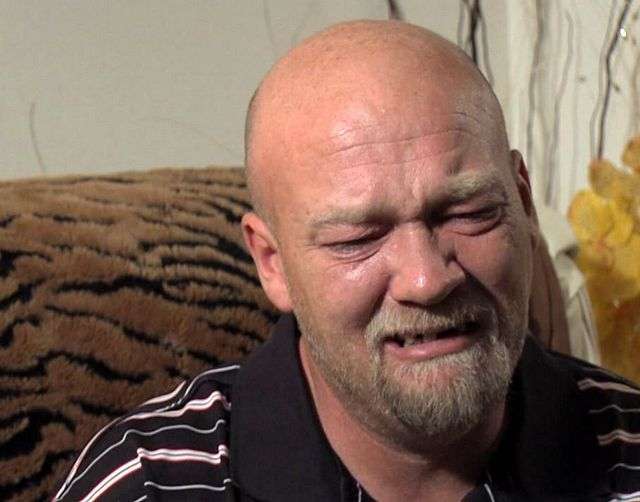 "It was horrifying. (That's the) best way to put it," Clark said. "She come back in, (said), 'Dad, I'm hurt,' and showed me."
Nikki then collapsed in her father's arms. She was bleeding, and losing consciousness.
"There was nothing I could do," Clark said. "I felt helpless."
The doctors at McKay-Dee Hospital did all they could, but Nikki died Monday evening. Her grandfather still can't come to grips with her death.
"Her body was fighting everything. She was a fighter," Robert Allen Page said. "We saw it, and we can't believe it. I don't think anyone would have ever thought something like this would happen."
Yet through their sorrow, kindness from friends, neighbors and complete strangers has meant so much to their family.
"We're dealing with this at this time of year, you're supposed to be thankful," Page said. "The people changed our minds. We are thankful … everywhere, everyone."
KSL News has received emails from many people wanting to help with funeral expenses, and one even one volunteering to make her headstone.
If you'd like to help, you can donate* to the Nichole Clark account at any U.S. Bank branch.
---
ksl.com has not verified the accuracy of the information provided with respect to the account nor does ksl.com assure that the monies deposited to the account will be applied for the benefit of the persons named as beneficiaries. If you are considering a deposit to the account you should consult your own advisors and otherwise proceed at your own risk.
×
Photos
Related stories
Most recent Utah stories