Estimated read time: 2-3 minutes
This archived news story is available only for your personal, non-commercial use. Information in the story may be outdated or superseded by additional information. Reading or replaying the story in its archived form does not constitute a republication of the story.
Courtney Orton reporting A bride and groom hope the happiest day of their lives will help save lives. They're turning their wedding day into a fundraiser to benefit police officers exposed to meth labs.
When Stan Eggen and Tammy Wright tie the knot on December 14, they don't want any gifts. Instead they're asking wedding guests to donate money so officers who have been exposed to meth labs can get treatment.
Wright said, "Let's thank these guys who are out risking their lives every day for us thanklessly, especially when there are health problems they have to pay for out of their own pockets."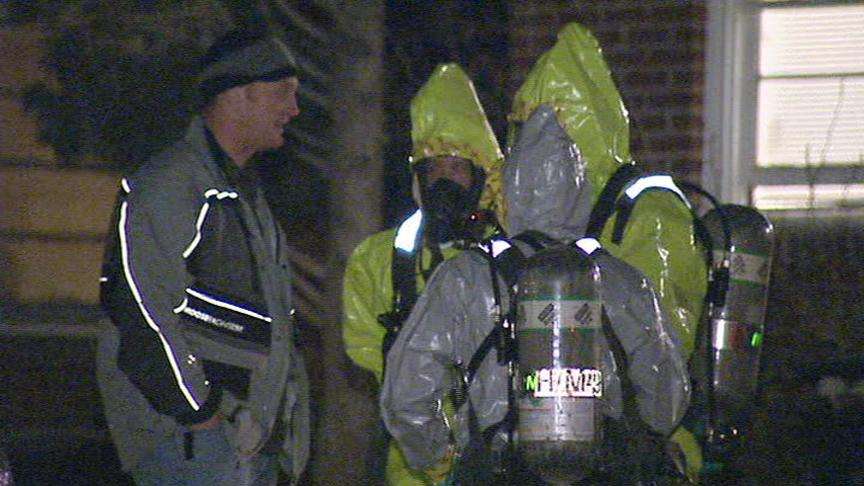 Tammy and Stan came up with the idea when they attended the funeral of their good friend and fellow cop, Trent Holladay. He died of liver cancer in 2006. Holladay was exposed to chemicals while breaking up more than 150 meth labs.
Stan is a cop himself and knows first-hand how harmful exposure can be. "I've had a little bit of lung problems and the muscle spasms in the night, but it hasn't been great for me. It's been more for my brother officers who have had the problems," Eggen said.
He is actually on the list of cops waiting to get into the newly formed Detox Program, which includes exercise, sauna and vitamin and mineral supplements.
Lt. Al Acosta recently completed the program. He said, "Today I can say, I have not had a single muscle spasm like I was experiencing before. I don't have any headaches, no chest pains, and I can actually sleep at night."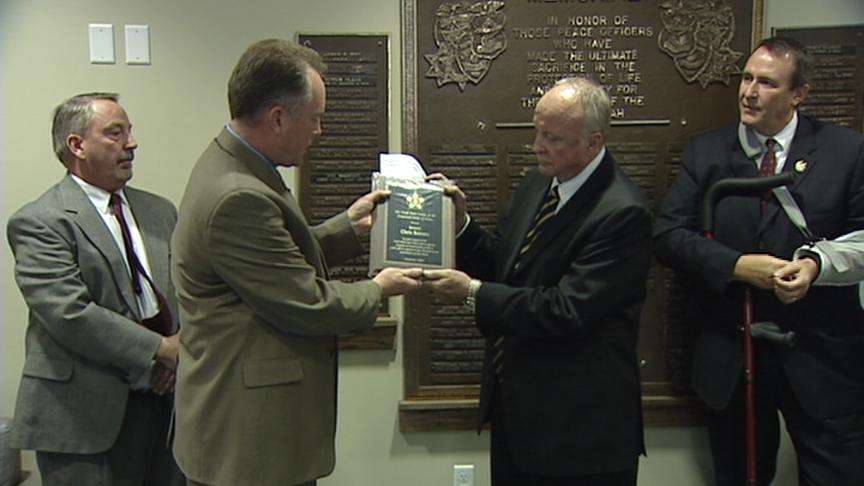 At an awards ceremony today, the Utah State Lodge of the Fraternal Order of Police honored those who helped kick start the detox program to help ailing meth cops, including Salt Lake County Sen. Chris Buttars, who arranged a $50,000 grant. He said, "We've won the battle to get it started, and we'll continue to battle to keep it funded."
And another big thank you to KSL's own Debbie Dujanovic for her groundbreaking news report about cops struggling to recover from meth exposure. "I'm really glad to see that others are now picking up the ball and doing something in the community, including the legislature," said Dujanovic.
Stan and Tammy feel strongly about being part of a large effort to raise money so officers can get the help the need. Tammy said, "One person can't do much, but as a large group we can make a difference."
Stan and Tammy received their first wedding gift, a $5,000 check that will help one of the more than 100 cops still waiting for treatment.
If you're interested in making a donation, please go to the related link.
×
Related links
Most recent Utah stories