Estimated read time: 2-3 minutes
This archived news story is available only for your personal, non-commercial use. Information in the story may be outdated or superseded by additional information. Reading or replaying the story in its archived form does not constitute a republication of the story.
Richard Piatt reporting A historic landmark will be unveiled to the public in just a month. The Utah Capitol building, which has been under a massive renovation for the last several years, is almost completed.
Starting Jan. 5, the State Capitol will be open all day for people to come and see inside. But the big event will be Jan. 4 at 2 p.m. when an official dedication ceremony will take place in the rotunda.
Workers are still putting the final touches on the renovation, a $212 million project that includes a complete historic renovation and earthquake retrofit.
Only 2,000 tickets will be issued for the event--mostly to officials. But today, as the last official act in the temporary House Chambers, officials drew the names of eight members of the public who entered a drawing to get one of those tickets.
Government officials are packing up right now to move their offices into the new building. It's been meticulously restored under the guidance of architect David Hart.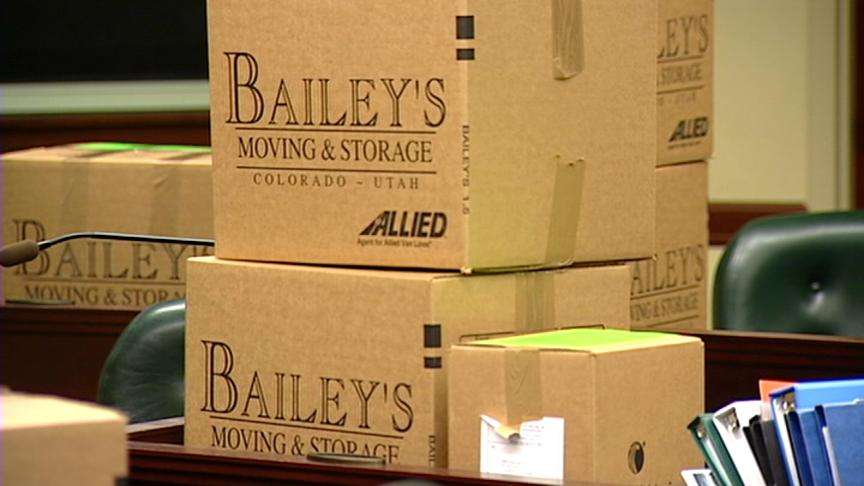 "You will find the decorative painting inside is exquisite. The workmanship the carpenters have done and the other trades people have done are great. The light fixtures are nicely done, and new artwork is great," Hart explained.
The building was originally dedicated at 2 p.m. on October 6, 1916, and the rededication will mirror that by occurring at 2 p.m. as well.
For a list of a series of special tours that will happen between Jan. 5 and Jan. 12, click the related link. Winners of Dedication Event Tickets (January 4, 2008)2 Ticket Winners
Judith Thorne, Bountiful
Barry Jensen, Vernal
Angela Tyson, Provo
Lynette Hiskey, Salt Lake City
Michael Neilson, Smithfield
Pam Emery, Moab
Cmdr. William Krompel, Price
Victor & Sandy Monroe, Scipio
Rachel & Mike Wilson, LaVerkin
6 Ticket Winner
Christy Achziger, Stansbury Park
×
Related links
Most recent Utah stories