Estimated read time: 4-5 minutes
This archived news story is available only for your personal, non-commercial use. Information in the story may be outdated or superseded by additional information. Reading or replaying the story in its archived form does not constitute a republication of the story.
SALT LAKE CITY — James Bond may be a British secret spy, but in his own right he's an American hero. Mainly because us Americans love him.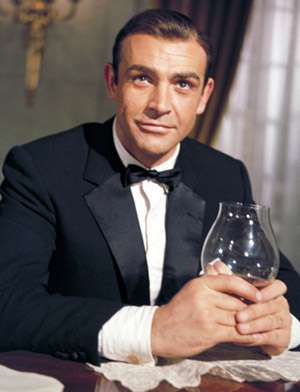 Last week Bond celebrated 50 years on the silver screen and the 23 official Bond film, "Skyfall" is set to release in November. In honor of 007 and the upcoming election we decided to find out who the best Bond of all time is.
Here is a list of every actor who has played Bond along with his pros and cons. After that it's up to you to you to vote what actor is "the" James Bond.
#poll
In 1962 Ian Fleming's Bond finally hit the big screen and it was the under the radar Connery who stepped into the iconic role.
Why You Should Vote For Him:
Connery is the original Bond; he's the man who started it all.
He starred in seven Bond films, including classics like "Dr. No," "Goldfinger" and "Diamonds Are Forever."
Connery is the one who coined many of Bond's most famous lines.
Why You Shouldn't Vote For Him:
He's obviously Scottish, which Bond is not (Honestly though, who cares?).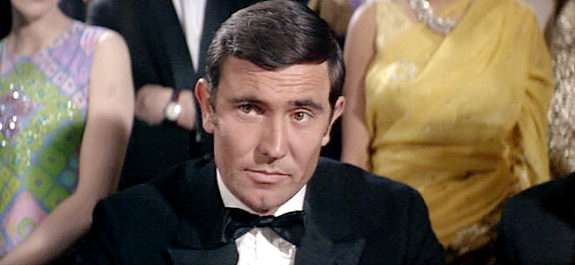 Lazenby played 007 in just one film, "On her Majesty's Secret Service."
Why You Should Vote For Him:
You shouldn't (Let's just say if you vote for Lazenby you've never really watched a Bond film).
Why You Shouldn't Vote For Him:
He's Australian. If Connery being Scottish is a con then Lazenby being Australian is a huge red flag.
His style did not fit the confident; charming Bond Connery introduced us to.
After one film he was never asked to play James Bond again.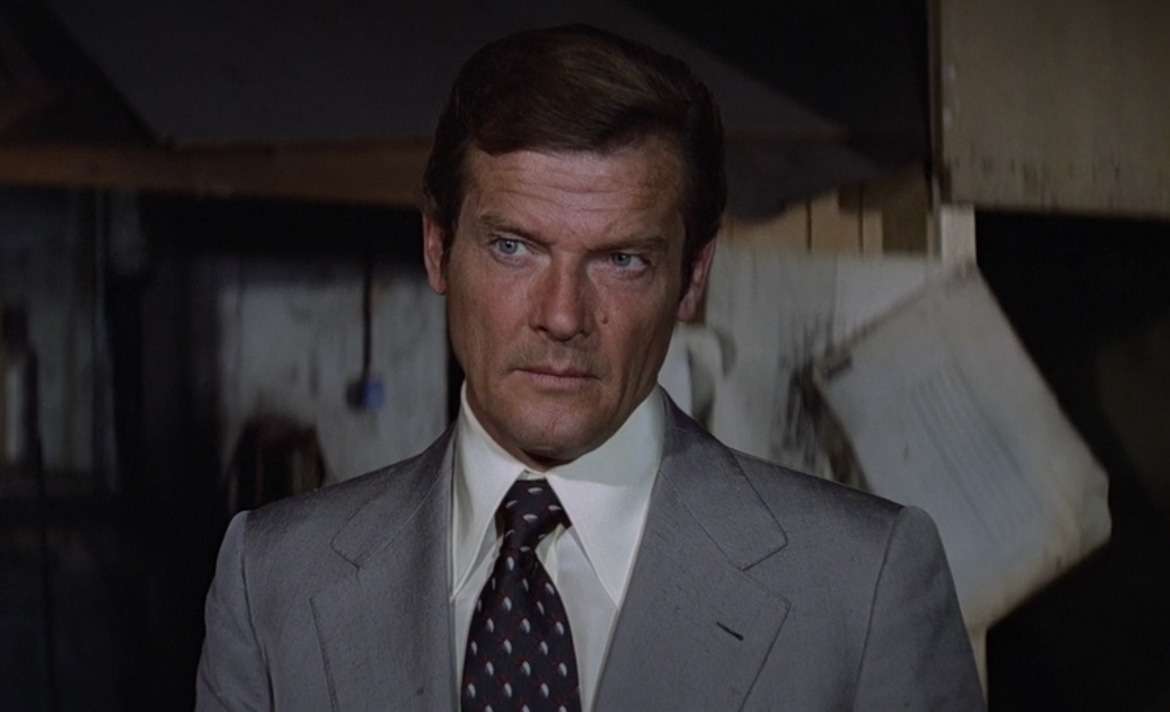 Moore played Bond seven different times and in many people's eyes he is James Bond. His first Bond film was "Live and Let Die" in 1973 and he continued to play 007 until 1985.
Why You Should Vote For Him:
Moore was actually in the running to be cast as the original Bond, but producers decided to go with the lesser-known Connery.
Moore is Bond in some of the best known films like: "Live and Let Die," "The Spy Who Loved Me" and "For Your Eyes Only."
Why You Shouldn't Vote For Him:
All of the jokes we make about campy spy films and lame female character names and sharks with laser beams on their freaking heads comes from the Moore films.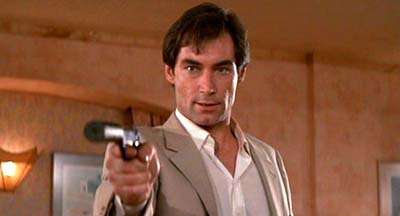 Dalton took over for Moore and brought back the "tall, dark and handsome" Bond that Connery introduced us to.
Why You Should Vote For Him:
Dalton is usually considered the closet thing to Ian Fleming's Bond because he brought a darker and more serious tone to the character.
Dalton just looks like a Bond and his voice is exactly what you'd envision the debonair spy to sound like.
Why You Shouldn't Vote For Him:
While Dalton's portrayal of Bond was closer to Fleming's vision, it was quite a departure from the fun loving character we came to know through Connery and Moore.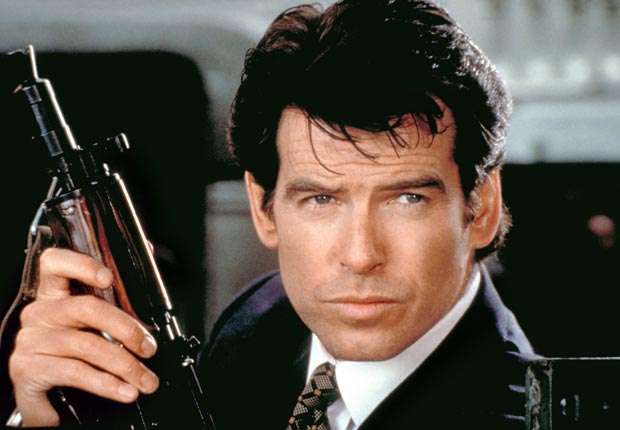 The Irish Brosnan took over as Bond in 1995 and soon became a fan favorite.
Why You Should Vote For Him:
Brosnan's "Goldeneye" was the first Bond we'd seen in six years and it was a welcome departure from some of the corny and campy Bond films we'd seen in the 70's and 80's.
Brosnan was a perfect fit and managed to bring an intensity and darkness that Dalton captured, but also a playfulness and wit that we came to love from Connery and Moore.
Why You Shouldn't Vote For Him:
While Brosnan started strong his later Bond films like "The World is Not Enough" and "Die Another Day" became more and more ridiculous and almost unwatchable.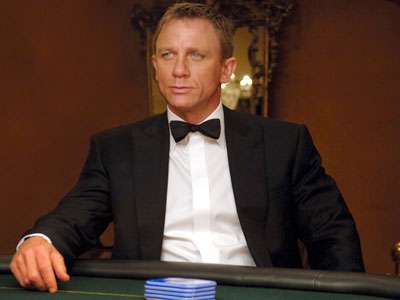 Craig took over as Bond for 2006's "Casino Royale." The announcement of Craig came with mixed reactions as many people thought the fair skin and light hair of Craig did not fit the Bond mold.
Why You Should Vote For Him:
Craig brought a grittiness and real-world view that none of the previous Bonds could really capture, but he also managed to bring a subtle and dark humor that many saw as a welcome change.
Craig is arguably one of the best overall actors to take on Bond with his versatility and ability to take make you totally forget about the earlier Bond's.
Roger Moore has called Craig the best Bond to ever take on the role.
Why You Shouldn't Vote For Him:
Craig does not fit the "look" that many have come to associate with Bond.
While "Casino Royale" is one of the best Bond films ever made his sophomore effort as 007, "Quantum of Solace" was a let down compared to Royale.
So there you have it. There are all six men who have played Bond, at least officially, and why you should and should not vote for them.
So, vote on our poll and tell us why you voted the way you did on our comment boards, on Facebook or send me an email.
×
Related links
Most recent Features stories