Estimated read time: 2-3 minutes
This archived news story is available only for your personal, non-commercial use. Information in the story may be outdated or superseded by additional information. Reading or replaying the story in its archived form does not constitute a republication of the story.
Courtney Orton reporting The Junior National Figure Skating competition is in town, and skaters from around the country are competing to be known as the best in the United States.
One skater is from Salt Lake: 11-year-old Angela Wang, who has a very good chance of taking the title.
Angela started skating when she was very young. Today, it seems to have paid off because she not only qualified to move on but she placed first, way ahead of everyone else.
Angela's reaction to her score speaks for itself, and so does her execution of each part of her program. "It's just awesome! It's an awesome feeling to do it in my hometown and just in front of everyone I know," she said.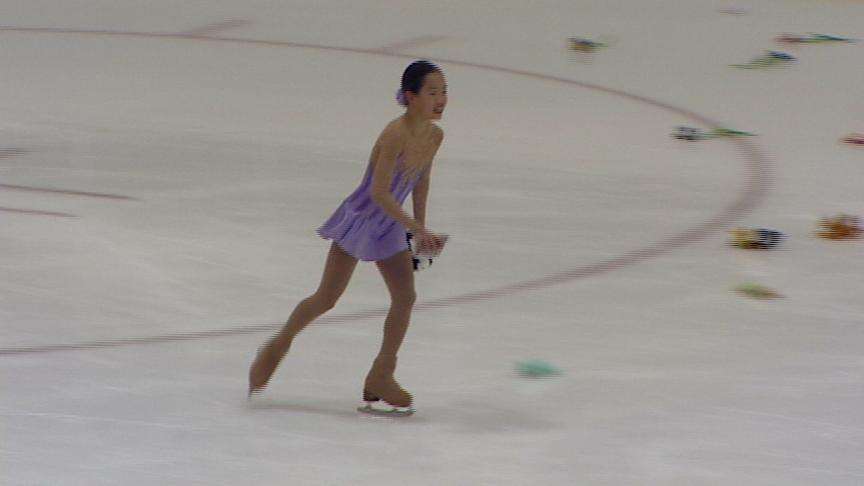 She knew a lot of people in the audience today. That's because her sixth-grade class skipped school to cheer her on. They watched intensely as she nailed each jump and hit every bit of footwork.
"At the first of the year I asked the kids to think about doing their personal best, and what more could Angela do this year than skate like she did today," Angela's teacher, Patti White, said.
"It just gave me a lot of energy to do what I could do and show them my best," Angela said.
They even displayed a sign. Then when her program came to an end, they littered the rink with stuffed animals.
Angela's hard work had paid off. She ended up five points ahead of everyone else who qualified. "This is a child who trains hard. She trains smart and she has a smart coach," Shannon Michael, of the Salt Lake Figure Skating Club, said.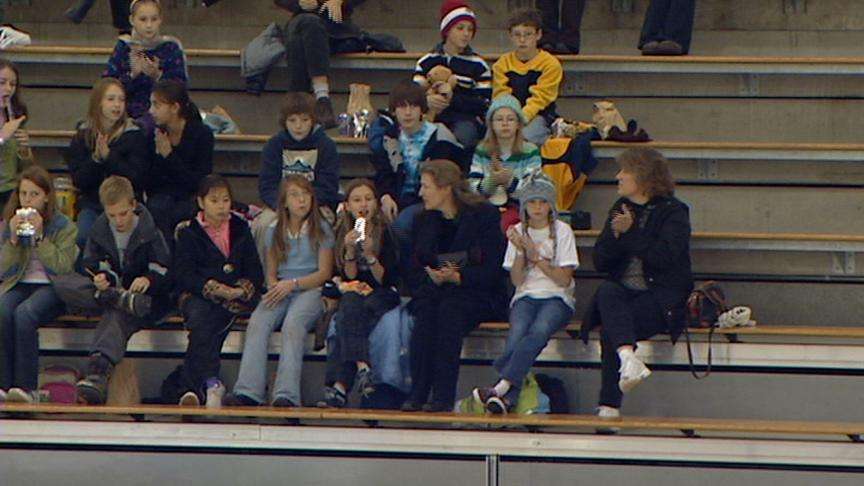 Angela's coach, Lisa Kriley, said, "It's a team effort. It's definitely a team effort to get an athlete to that level at this age."
A boost of confidence to rock the rink tomorrow, the day after, and maybe even after that. "Yeah, I really want to go to the Olympics because I love skating and I love skating in front of a crowd. I just hope to be one of the best," Angela said.
Angela will skate again tomorrow and Saturday.
She's not the only one from Salt Lake who is competing. There are six other local skaters hoping to qualify today as well.
×
Most recent Utah stories