Estimated read time: 2-3 minutes
This archived news story is available only for your personal, non-commercial use. Information in the story may be outdated or superseded by additional information. Reading or replaying the story in its archived form does not constitute a republication of the story.
Richard Piatt and Tom Callan reporting New, strict rules for food vendor carts in Salt Lake City are coming as a surprise to some of the people who run them. They feel with the new rules comes a whiff of racism.
The area along 800 South between State Street and West Temple has become an unlikely lunch spot for people who love those tacos, and not everyone is thrilled with it. In fact new rules are a direct result of people complaining about them.
Javier Sanchez says business is sizzling on the corner of State Street and 800 South. His authentic beef tacos and secret spices brought one customer all the way from Heber City today.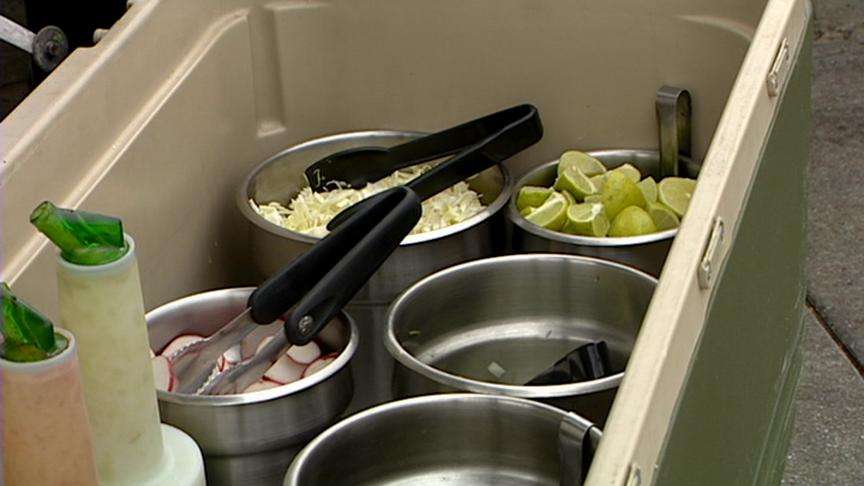 But Sanchez says a new city ordinance is bringing a whiff of something else in the air. "I think there is a racist overtone. I think they want to squeeze the carts out of the city limits," Sanchez said.
Some customers say the taco vendors should be able to focus on their hot sauce, not City Hall's red tape. "A lot of the restaurants around here get killed by the taco stands in business. It's better food. It's cheaper. I mean, if they have a better business model, why should they be punished for it?" one customer said.
Complaints from a couple of the businesses in the area led to a crusade to hone the rules for food vendors on all city streets. As a result, health considerations--like fresh water, a food prep area and temperature control--have been supplemented by more stringent rules.
The rules state that sidewalk vendors have to get a criminal background check and they must arrange permission to use toilet facilities within 500 feet of their cart. Vendors also have to pick a spot and stay there, and every year other businesses have a chance to object to the carts. A permit can be rejected for cause.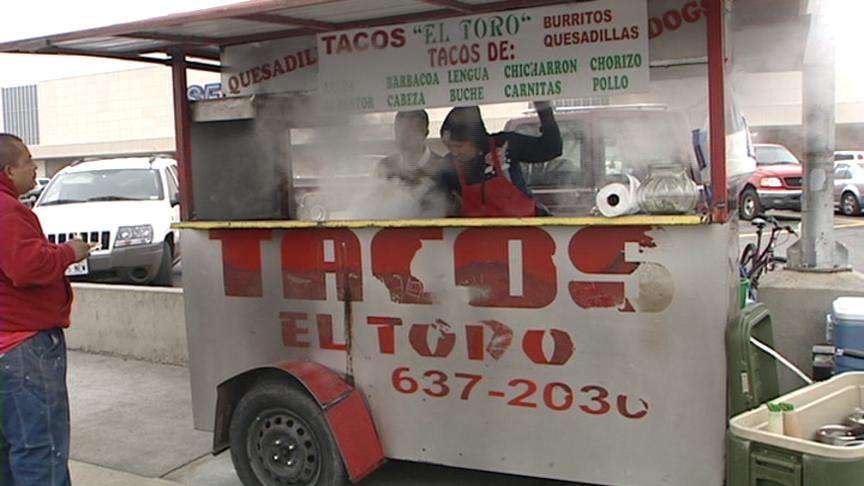 What makes it more frustrating for minority advocate Josie Valdez is that few, if any, cart owners knew rules affecting their business were about to change. "In my opinion it was unfair and unjust because the people affected were not notified and given the opportunity to attend," Valdez said.
Salt Lake City police had a complaint of drug dealing at one taco cart in the past. Neighbors are nervous of people who gather at night sometimes. But the bottom line is: Come next year, some carts will stay and others will not.
Technically the rules are in effect now, but the city has agreed not to enforce the rules until there is an opportunity to educate the people who the new rules affect.
×
Most recent Utah stories