Estimated read time: 2-3 minutes
This archived news story is available only for your personal, non-commercial use. Information in the story may be outdated or superseded by additional information. Reading or replaying the story in its archived form does not constitute a republication of the story.
SALT LAKE CITY — A Kearns teenager was sentenced to zero to five years in prison Tuesday, for killing a classmate at Kearns High School.
Ricky Angilau was just 16 years old in January 2009, when he fired a gun into the air during a fist fight near the high school. Esteban Saidi, also 16, was shot in the stomach.
"It's pretty clear that he wasn't pointing the gun to kill anybody, but guns do kill people," defense attorney Ron Yengich said following Tuesday's hearing.
---
I want to be held accountable for this. I'll do whatever to make this right, or as right as possible.
–Ricky Angilau
---
The case was a heartbreaking one, the judge said, and Angilau himself told the court he was ready to face the consequences of his actions.
As he spoke, Angilau struggled to get the words out. Through tears, he apologized to the Saidi family.
"I wish I could take it all back," he said. "I want to be held accountable for this. I'll do whatever to make this right, or as right as possible."
In court, Saidi's mother said her son was not a gang member — something attorneys pointed out too. She said Saidi was a good son who often told her he'd buy her a house someday.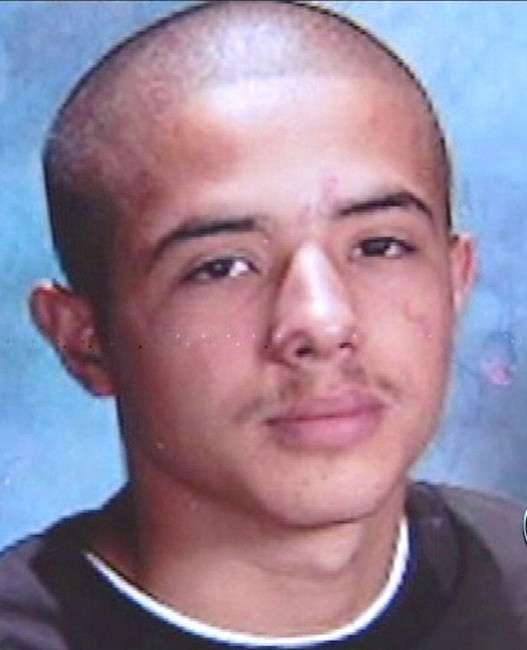 She looked at Angilau and told him she forgave him.
This past June, Angilau pleaded guilty to second-degree manslaughter. At the request of attorneys, the judge reduced the charge to a third-degree felony.
Yengich said his client has dreams to be a productive member of society. "He's talked about (how) he'd like to do something with electronics. He would like to have a job and a family," Yengich said.
Angilau has spent the past three and a half years in jail while his case went through the court system, but he will not get credit for time served.
Esteban Saidi's mother said kids these days act out of anger. This case shows how lives can be destroyed when that happens.
×
Photos
Related stories
Most recent Utah stories