Estimated read time: 2-3 minutes
This archived news story is available only for your personal, non-commercial use. Information in the story may be outdated or superseded by additional information. Reading or replaying the story in its archived form does not constitute a republication of the story.
Sandra Yi and Andrew Adams reportingA family pet is shot to death, and the owners are hoping for justice. The shooting happened in the area of 9800 South and 2500 East.
A neighbor found the dog bleeding by some stairs. They say it was hard to call the owners and tell them what happened.
Dog owner Kearsten Loertscher says, "I didn't believe it at first until I went over there and saw it, and I started freaking out, and I started crying. I was in shock."
For the Loertscher family, 6-year-old Sampson was more than a pet. "He was just a part of our family, and we've had him for a long time," Kearsten says.
Now the family is looking for answers after someone shot Sampson, possibly with a pellet gun. She says, "It's not the right thing to do, and I think it's really sad, and I can't believe somebody would do that to a dog, a little innocent dog.
Yesterday, while Sampson's owners were at church, the Shih Tzu got out of the yard through a hole in a fence and ran across the ravine.
Neighbor Robert Elswood says the dog collapsed outside his daughter's house. She attempted CPR. He says, "She heard it yelp and looked out and saw it writhing on the ground."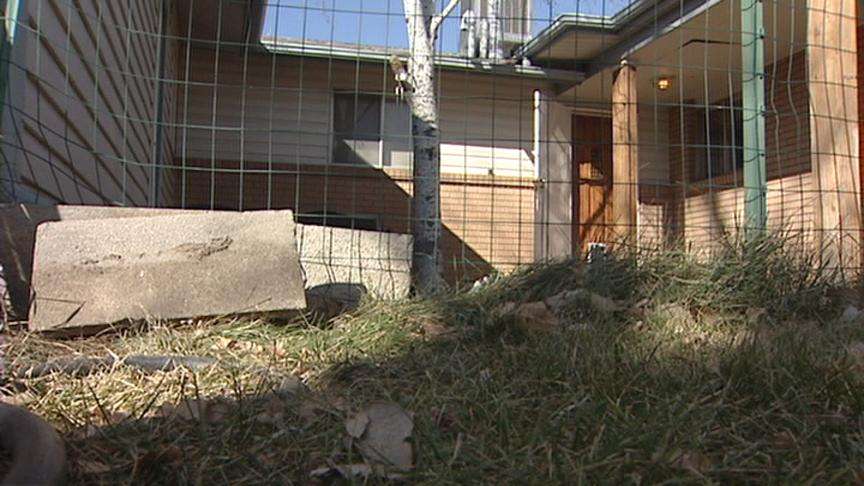 Sampson's owners don't know why anyone would want to hurt him. Kearsten says, "You could walk up to him, and he'd just lick you, and he's really gentle."
Elswood says, "Whatever reason, it was a small dog. It seems to be inoffensive, and I don't know what would motivate something like this to happen."
Kearsten's mother, Tammy, says, "I'm just so happy that he had her to hold him for the last few minutes of his life. It's just so sad."
The Loertschers have another Shih Tzu, Sampson's brother.
They're afraid to let him out of the house until they know who killed Sampson. Kearsten says, "I would like to see that person, I don't know, go to jail, and actually see what he did to somebody and know how it feels."
Sandy Police say they have good evidence in this case and hope to make an arrest.
The person who shot the dog would face animal cruelty charges, a class A misdemeanor.If convicted, it could means up to a year in jail or up to a $2500 fine, or both.
×
Photos
Most recent Utah stories