Estimated read time: 2-3 minutes
This archived news story is available only for your personal, non-commercial use. Information in the story may be outdated or superseded by additional information. Reading or replaying the story in its archived form does not constitute a republication of the story.
JACKSON HOLE, Wyo. — A cyclist competing in the popular LOTOJA bike race died Saturday night after crashing his bicycle and falling into the Snake River in Wyoming.
Robert Verhaaren, 42, a Mesa Arizona resident, was approximately 8 miles south of the town of Jackson on Highway 89 when he crossed a bridge over the Snake River and came upon a hazard in the roadway, believed to be a pothole, according to a press release by Sheriff Jim Whalen with Teton County.
"Verhaaren swerved to miss the hazard, over-corrected, lost control of the bicycle and crashed into the guardrail," Whalen said. He catapulted over the guardrail and fell approximately 35 feet into the river, in water about a foot deep, Whalen said.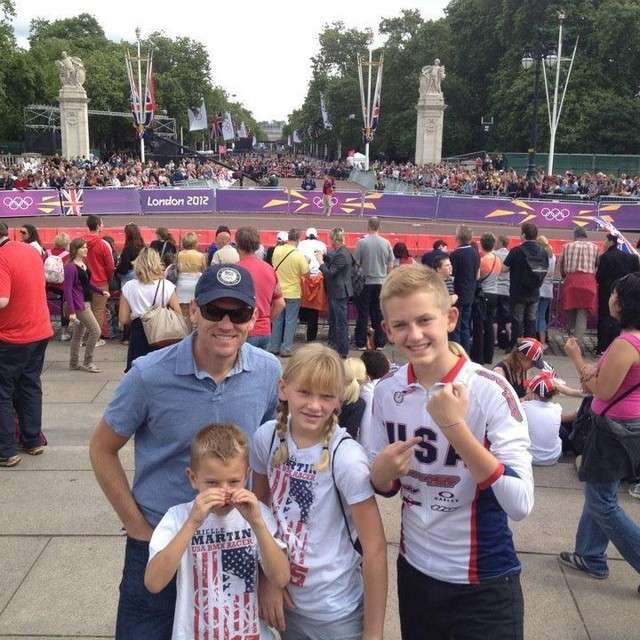 Other racers stopped and rendered aid until medical personnel arrived. Verhaaren was later pronounced dead at St. John's Hospital in Jackson. Coroner Kiley Campbell said the initial examination revealed Varharren suffered a possible cervical fracture. More details on the actual cause of death were not released.
Sunday, community members placed flowers on the bridge in memory of the cyclist. His family said he touched many lives.
"I had someone come and tell me today that he is who he is today because of my brother Rob," said Brenda Verhaaren, Robert's sister.
Robert Veharren lived in Mesa, Ariz., with his wife and three kids. Cycling was his hobby.
Some local residents have complained about the poor roads in that stretch of the race.
"We are questioning (the pot holes)," said Dave Bern, LOTOJA communications director. "There is some rough ground (there)."
Bern said that LOTOJA — named for the race that stretches from Logan to Jackson Hole, Wyo. — has been going over that bridge for 30 years.
---
People have been careful, motorists have been careful and this didn't even involve a car. We always thought that it would involve a car.
–Dave Bern, LOTOJA
---
"We've been fortunate, just blessed. People have been careful, motorists have been careful and this didn't even involve a car," Bern said. "We always thought that it would involve a car."
Representatives from the Wyoming Department of Transportation were not available for comment.
Verhaaren was the managing director of Universal Equity Group Funds Arizona. He received a bachelor's degree in accounting from Brigham Young University and a law degree from the New York University School of Law.
LOTOJA, at 206 miles, is the longest single-day bike race in the country and annually draws approximately 1,000 cyclists from all around the United States.
Contributing: Jeff Finley
Email:jreyes@desnews.com
×
Photos
Related links
Most recent Utah stories