Estimated read time: 2-3 minutes
This archived news story is available only for your personal, non-commercial use. Information in the story may be outdated or superseded by additional information. Reading or replaying the story in its archived form does not constitute a republication of the story.
John Hollenhorst reporting An estimated 342,000 Utahns hit the roads this holiday weekend, so there's undoubtedly plenty of moaning, and even some cussing, about gasoline prices.
Imagine pulling into a gas station that makes you feel good. Eyewitness News found such a place right here in Utah.
Remember when Marty McFly took a Delorian for a ride "Back to the Future" all the way back to 1955? The thing that proved it was 1955 was when four attendants sprang into action at a gas station.
By the time the movie came out in 1985, full-service gas was a distant memory and a good joke. But wait!
"Do you need that oil checked on or anything ma'am? It's all OK?" Kelley Stapley asks a Beaver Valley Chevron employee.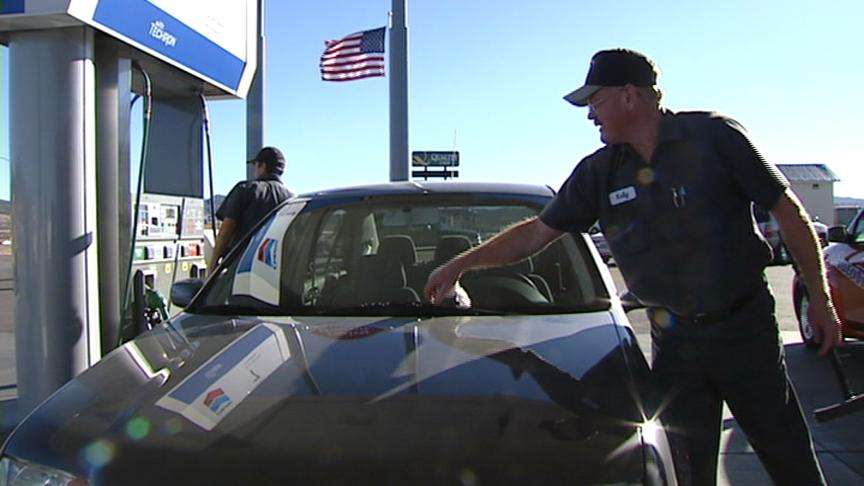 At the Beaver Valley Chevron, you might not get four full-service attendants, but most of the time two or three are ready to help.
"I couldn't believe that something like this still happened," customer Shauna Carpenter of Park City said.
The help here will do it all. They'll pump your gas and swipe your card. They'll check your wipers, clean your windows, and polish up the mirrors. "That hasn't happened since I was a little girl. It was kind of shocking. I thought, 'What are you doing?'" Carpenter said.
"We scare a few people, too, wondering what you're doing out there, but most of them appreciate it," station manager Troy Black said.
"I can tell you, this is the only station I know that does it, and I travel a lot," Nevada motorist Jim Waugh said.
There's no extra charge for the gas or the conversation.
For most, it's no big deal to clean a windshield, but you know it is kind of a big deal to be treated like you're someone special just because you're a customer.
"Let's get back to the way it used to be, people care about what's going on," Waugh said.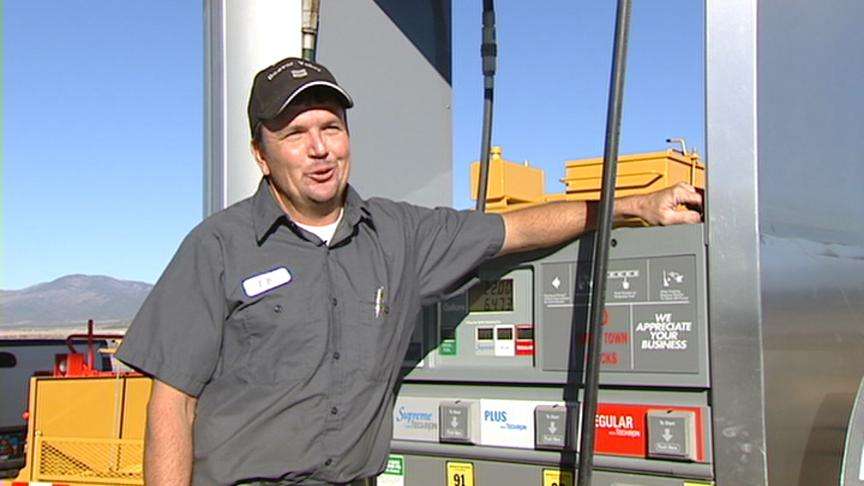 "They appreciate it, and most of them will say, 'We'll remember this and come back again.' And that's what we're working on," Stapley explained.
Black said, "I probably know as many people from Salt Lake and Vegas as I do from Beaver just because they stop here all the time, because we do the service."
Black's dad got this thing started back in the days when lots of stations did it. He just never quit.
We're not saying the Chevron in Beaver is the only place you can get full service, but it's a rarity and a breath of fresh air along I-15.
- - - - - -
×
Most recent Utah stories