Estimated read time: 2-3 minutes
This archived news story is available only for your personal, non-commercial use. Information in the story may be outdated or superseded by additional information. Reading or replaying the story in its archived form does not constitute a republication of the story.
Deanie Wimmer ReportingBrighton Ski resort unveiled a new run today that was an instant favorite, not because of the run, but the boy it was named for.
Family and friends of a Simon Vodosek, who died from cancer in 2004, focus on his life and legacy. Now they have a way they can honor both.
Simon's way may be an easy ski run, but for those who knew him, 'Simon's way' was challenging and rocky. He was skiing the very run days after doctors gave him a bleak prognosis.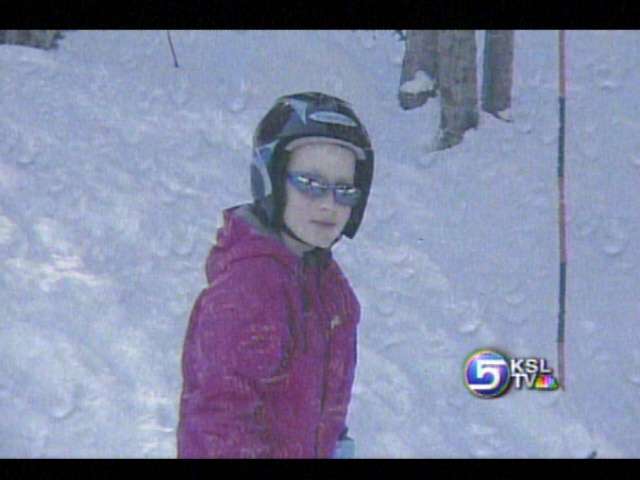 Mary Vodosek, Simon's Mother: "I remember standing there in New York and having the doctor tell me, his skeleton is lighting up like a Christmas tree because of the cancer that showed on the scan. And he still came out and skied."
Family members and friends gathered to celebrate and remember the seven-year-old who loved to live.
Emma Smid, Friend: "He would be really amazed. He was my best friend and he would really like me to be here."
Miriam Vodosek, Simon's Sister: "I liked that he was nice to me and played games with me a lot."
Marcus Vodosek, Simon's Father: "There seems to be only one way to keep people alive beyond their physical life span and that is by telling stories."
They hope even those who didn't know Simon will pause, wonder and enjoy the moment.
Bill Novak, Brighgton: "I ski by this run every day, and I'll definitely look at this sign and, as I see it, I'll always remember this day and Simon and his legacy."
They ended the tribute in a familiar way, cookies and lemonade. Not a standard drink on the slopes, but they serve it as a reminder of to what to do when life hands you lemons.
They'll do this in winter; in summer, friends host a lemonade stand to raise money for pediatric cancer research.
×
Most recent Utah stories