Estimated read time: 2-3 minutes
This archived news story is available only for your personal, non-commercial use. Information in the story may be outdated or superseded by additional information. Reading or replaying the story in its archived form does not constitute a republication of the story.
Whit Johnson reportingThe message of Thanksgiving is heading to the African nation of Ghana.
A group of Utahns, part of an organization called America Helps, flew out this morning from Salt Lake International.
This is a humanitarian mission to provide school supplies and medical supplies to a country that certainly needs the help.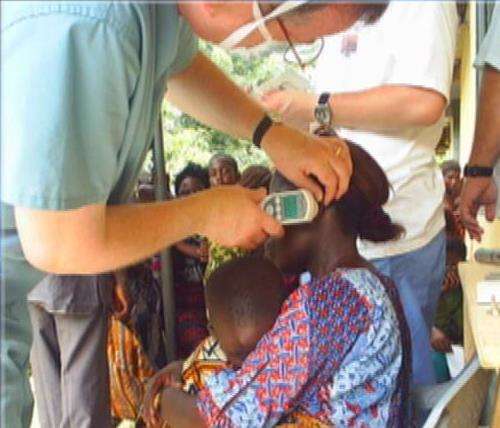 The group will have to miss their traditional Thanksgiving here in the states, but all of them say the rewards will last a lifetime.
A diagnosis for simple aches and pains, a standard hearing exam, they're services many of us take for granted. Dr. Robert Stevenson, with America Helps, says, "We have been blessed as a nation. We have means that have been placed in our hands, and we want to take some of that around and help other people that need some help."
A group of Utahns, part of an organization called America Helps, has been addressing that need for eight years. Just before every Thanksgiving, they pack up several hundred thousand dollars worth of supplies and take it to the African nation of Ghana. Craig Donaldson, a Logan business owner, says, "[It's]A new experience. We've looked forward to a different kind of a Thanksgiving, serving and giving more than eating and feasting."
The group is made up of 26 people. Some are doctors who provide hearing aids. "We see mothers for the first time hearing their kids or seeing kids the first time hearing their mothers. It's pretty exciting stuff," Stevenson says.
Others are Utah business owners looking to help a cause. "I'm bringing two of my children, and I hope this opens their eyes to different worlds, helps them appreciate what we have here in the United States," says Donaldson.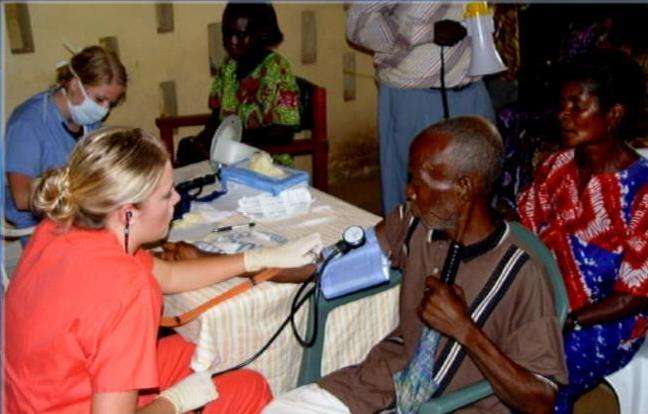 All of the supplies come from donations out of Cache County. Michael Morrill, director of America Helps, says, "It's our opportunity to express our gratitude to living a good life. So we go and share that with others in other countries." It's a trip to the other side of the world. "We can help them and actually save their lives," says Brooke Morrill.
The group provides something an entire country can be thankful for.
The group also will meet up with some doctors from Alabama and Baltimore.
They plan to return to Utah on November 26.
×
Most recent Utah stories